Vietnamese in Macau Gather for New Year Celebration
As people around the world welcome the New Year, the Vietnamese community in China's Macau also enjoy musical performances to celebrate the special occasion.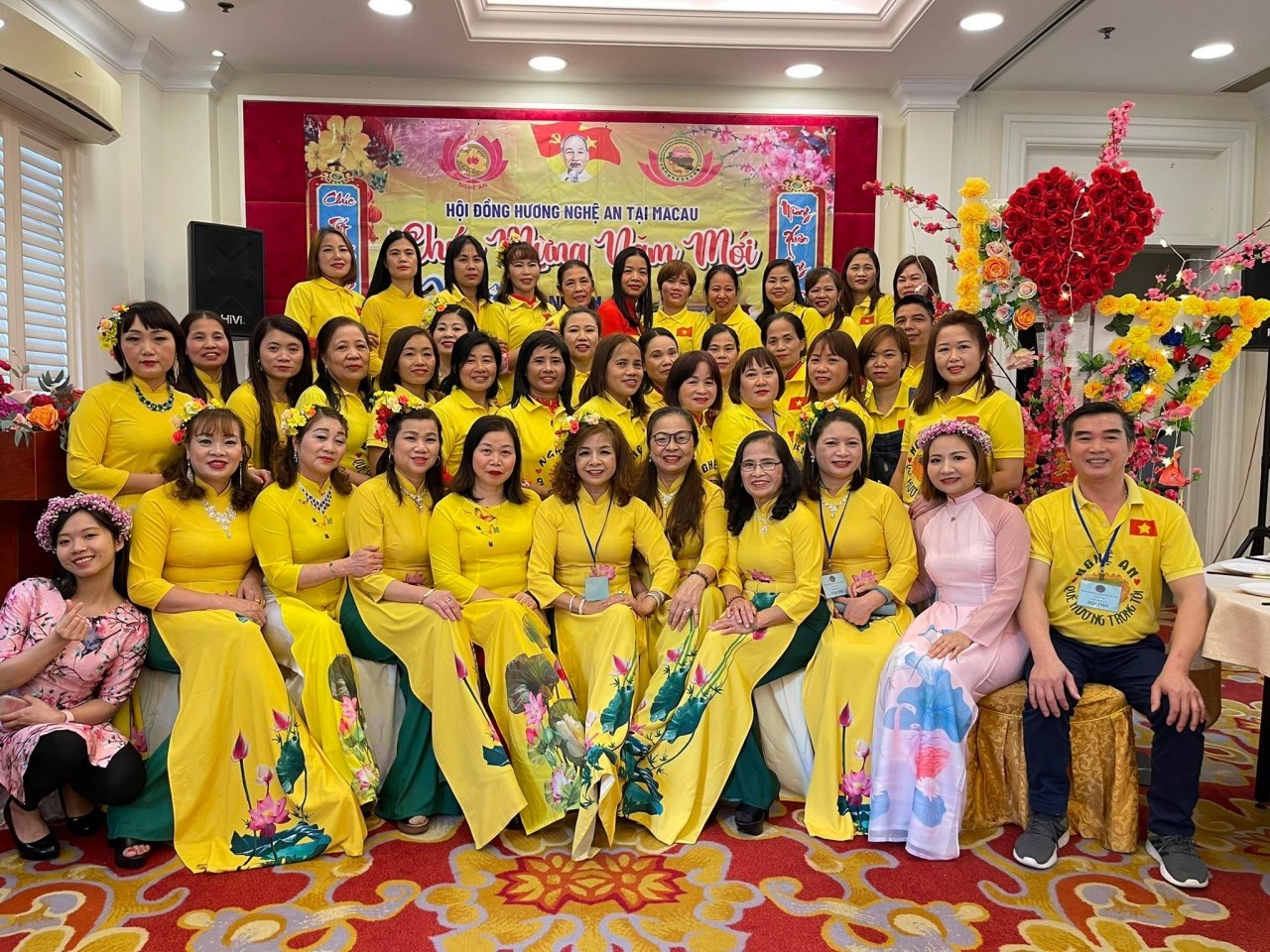 The overseas Vietnamese in Macau take photo at the New Year party. Photo: Thoi Dai
It is an opportunity for those Vietnamese nationals born in the central province Nghe An currently living in Macau to share their joys and sorrows with each other. At the New Year party, the overseas Vietnamese also turn their hearts toward their homeland.
"Many Vietnamese Macanese have lost or changed their jobs, or had their salaries compromised due to the Covid-19 impacts," Phan Thi Cuc, president of Nghe An – born Nationals in Macau Association, said at the meeting. "However, they have always united, loved, and helped each other."
Cuc said that the Association always takes good care of its members, especially those in difficult circumstances or with poor health conditions. Therefore, it has been attracting more Vietnamese nationals recently. Meanwhile, all members play an active part in participating in cultural, musical, sporting events, especially programs initiated by the Overseas Vietnamese Association in Macau.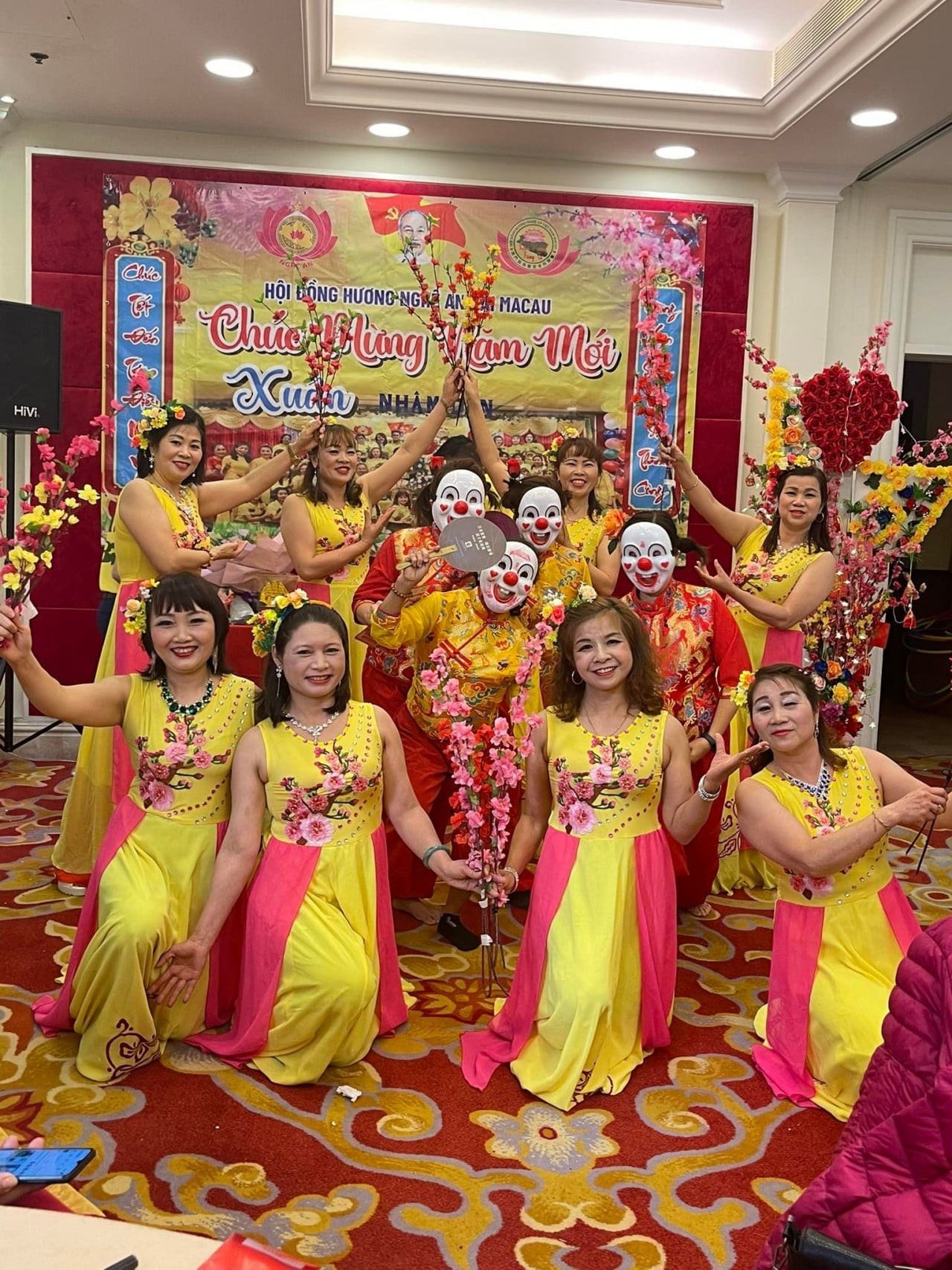 Photo: Thoi Dai
In 2022, the Nghe An – born Nationals in Macau Association plans to further strengthen its solidarity spirit, thereby building a stronger community for all Vietnamese Macanese.
As reported by Thoi Dai, at the celebration, the overseas Vietnamese enjoy traditional musical performances and eat traditional Vietnamese dishes such as Chung Cake, cold cuts, candies, and other homeland delights.
Last year, the Overseas Vietnamese Association in Macau also held a gathering on February 14 to welcome the Year of the Ox with the participation of local authorities and the expatriate community, VNA reported.
The gathering aims at reminding the community about their responsibilities for the home country, particularly via building a good image of Vietnamese people overseas and making efforts to overcome obstacles and contribute to Vietnam.
Macau now hosts more than 22,000 from Vietnam or those of Vietnamese origin. The lion's share of the number are people working as housemaids or at casinos.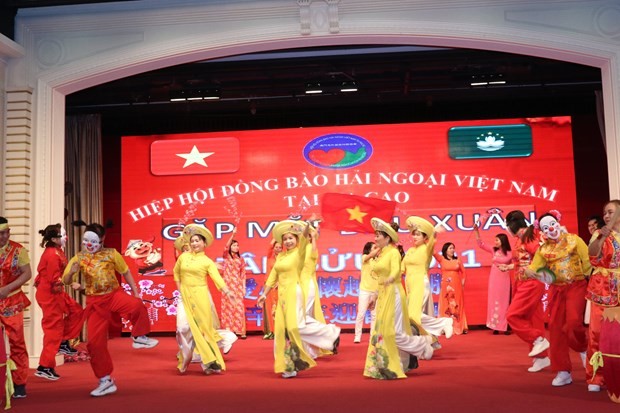 Vietnamese Macanese put on musical performance at last year's New Year celebration. Photo: VNA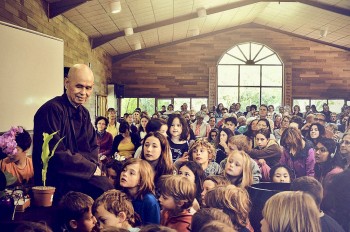 Viet's Home
The master of meditation "passed away peacefully" at the Tu Hieu Temple in Hue – where his spiritual journey began and Vietnam's Buddhist heartland, the Plum Village Community of Engaged Buddhism said.