What At-home Activities Tarot Cards Suggest During Social Distancing?
If you're getting bored scooping at home during the social distancing and don't know what to kill the time, let's the tarot cards decide
Four of Swords: rest, heal, and continue
As the maiden lies on the ground, deep in contemplation, this card is a sign that it's high time you got some rest. The year of pandemic has been rough on all of us, especially as we tend to forget about our physical and mental health in favor of work and deadlines, as reported by Saigon Hot Pot.
Quarantine can be a stressful time because most of Saigonese cannot go to work or study but why not turn this anxiety-induced nightmare into a valuable time that we can take a break, rest wholefully, until we are ready to pick up our luggages and ready to be on the road again?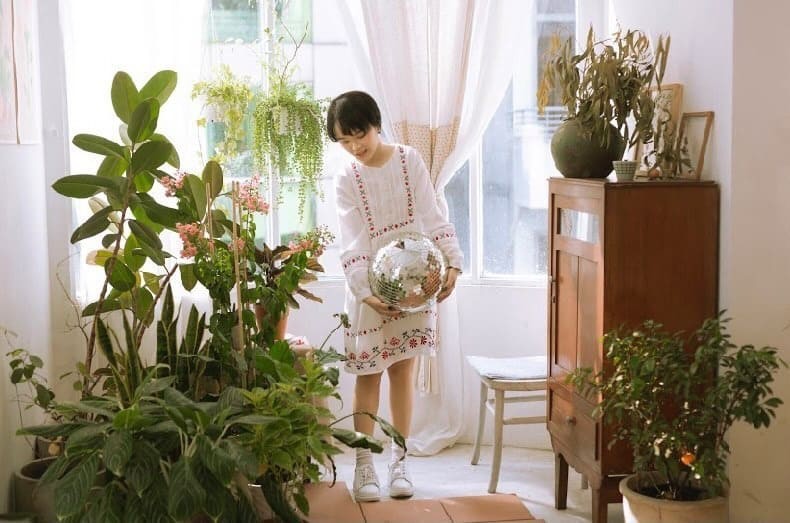 Photo: Saigon Hot Pot
The Fool: It's time to learn
While waiting, the Fool suggests a more productive way of spending our time: learn something new! What is something that you can learn in Saigon?
Anything! Take photography lessons, learn how to cook, buy a tarot deck and experiment with it – There are so many possibilities that you can always invest your time and effort in. Even though the city is going through lockdown in most parts, essential services are still available to the masses like the supermarkets or you can always order necessities via digital platforms such as Shopee, Tiki, Lazada…
The Magician: Be creative
While the Fool gives you the opportunity to explore new hobbies, the Magician proposes to us the idea of being creative with our life. I know you would say, "I am not a creative person" but are you sure of that?
Have you tried to re-decorate your room? Here is an example of how people have done it! A spectacular, individualized private space is psychologically proven to improve our efficiency while working at home. This is one of the must try methods to keep yourself entertained in quarantine.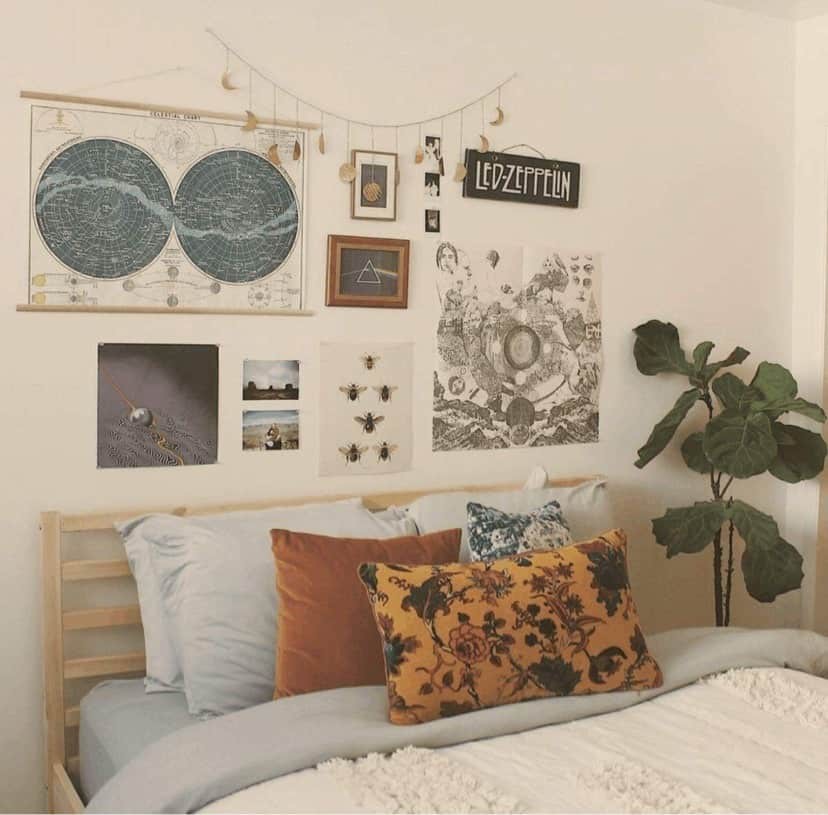 Photo: Saigon Hot Pot
Or, have you picked up your brushes and started painting? There is a form of therapy called art therapy where the person can draw on a piece of paper whatever first comes to mind. Not only does this help with your brainstorming process, it grants you a white space to relax and keep your mind unoccupied.
If you need to listen to something while working or experimenting with your imagination, we have the right thing for you. At Saigon Hotpot, our members have a great opportunity to utilize this time to create amazing podcast episodes which explore different aspects of Saigon and its citizens. They are able to freely experiment with the content of each episode. The podcast's name is Saigon Hotpod and we are available on various platforms: Spotify, Apple Podcast, Google Podcast.
Whatever form of creativity you choose to do, immerse yourself in the process and be surprised with the outcome!
Three of Pentacles: Tackle the workload with your team
Even in quarantine, life goes on with most employees working from home. However, it is extremely difficult to maintain a work-life balance in the safety of your home as we tend to get carried away and let the line be crossed. Hence, the appearance of Three of Pentacles.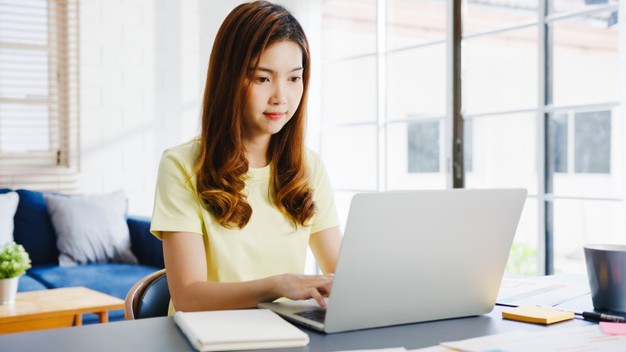 Photo: Gift Network
This card recommends that we should build strong work relationships with our colleagues, especially in forging a workflow that can help each individual in a team flourish under the pressure of working from home. It is crucial to maintain a dynamic between the team members' interactions to ensure that the workflow won't be affected.
The key to surviving a period of working from home is to find supportive colleagues who can share your burden while keeping you in check from being lazy!
Ten of Cups: Family quality time
As most of us grow older, we dedicate our efforts, attention, and time to further our careers. This is not necessarily bad but you will soon realize that having some family quality time can improve our mental state better. While we are with our family, we become more relaxed so that later on, when we get back to work, we feel refreshed and ready again.
Photo: Home Tips for Women
Therefore, there is no time better than this to turn off your phone, sit down and have a conversation with your family members. Maybe they miss you just as much as you miss them?
Ace of Swords: Are you ready?
Armed with determination, the angel tightens her hold on the sword, ready to march to battle again. Of course, once the lockdown is lifted, we are not going to any battlefield. We are returning to our daily life!
Not as exciting, right? However, it is also crucial that you remember to adhere to the 5K rules and take precautions, too.
As fear of infection and uncertainty about the future looms, many people are seeking out spiritual healing and tarot card readers.
The coronavirus has been ravaging the world since its appearance in late 2019. Over 218 million people have been infected, 4.5 million succumbed to the virus worldwide. The numbers show how deadly dangerous the ongoing pandemic is. To calm their turbulent minds, many people are seeking out spiritual healing and approaching tarot card readers.
Celebrity numerologist and tarot card reader Sheelaa M Bajaj says more people are approaching her than before. "From the first lockdown, we have been getting many calls from people who are living under the fear of infection and uncertainty about the future. The calls have gone up so much that the strength of our staff has gone up from three to 26 now," says Bajaj, who recently shifted base from Bengaluru to Dubai.
Other indoor activities to entertain during social distancing
Categories game
Have one person choose a category (e.g., animals, cereal, things you see in the sky, things with zippers, etc.). Go around in a circle and have each person name one thing that fits the category until someone cannot think of a new item. At that point, someone else chooses a different category.
If you have a large group, you can eliminate those who can't think of a new item and get down to one winner, Gundersen Health System suggested.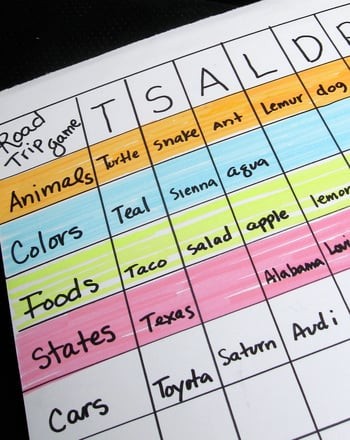 Photo: Education.com
Paper pictionary
What you'll need: Paper, pencil and scissors  
Each person will pair up with another person. One partner will draw something on a piece of paper from their environment, or something they are thinking of, while the other tries to guess what their partner is drawing. Each partner will have a chance to draw and guess.
Hide and seek with objects
What you'll need: 10 objects of your choice (e.g., balloons, paper plates, plastic cups, etc.)
Label the objects 1-10. Hide the objects around the house. Have kids work as a team to find the objects in order. If they find 6, for example, when they are trying to find 3, they leave 6 in place and must try to remember where it was. Once the objects have been found in order, designate a new person to hide the objects.
Cereal puzzle
What you'll need: Cereal box, scissors, ruler and pencil
Cut out the front side of a cereal box. Use a ruler and pencil to turn the front of the box into a bunch of squares. Cut out the squares and you have yourself a homemade puzzle for children. To add a challenge, cut the box into random pieces instead of squares.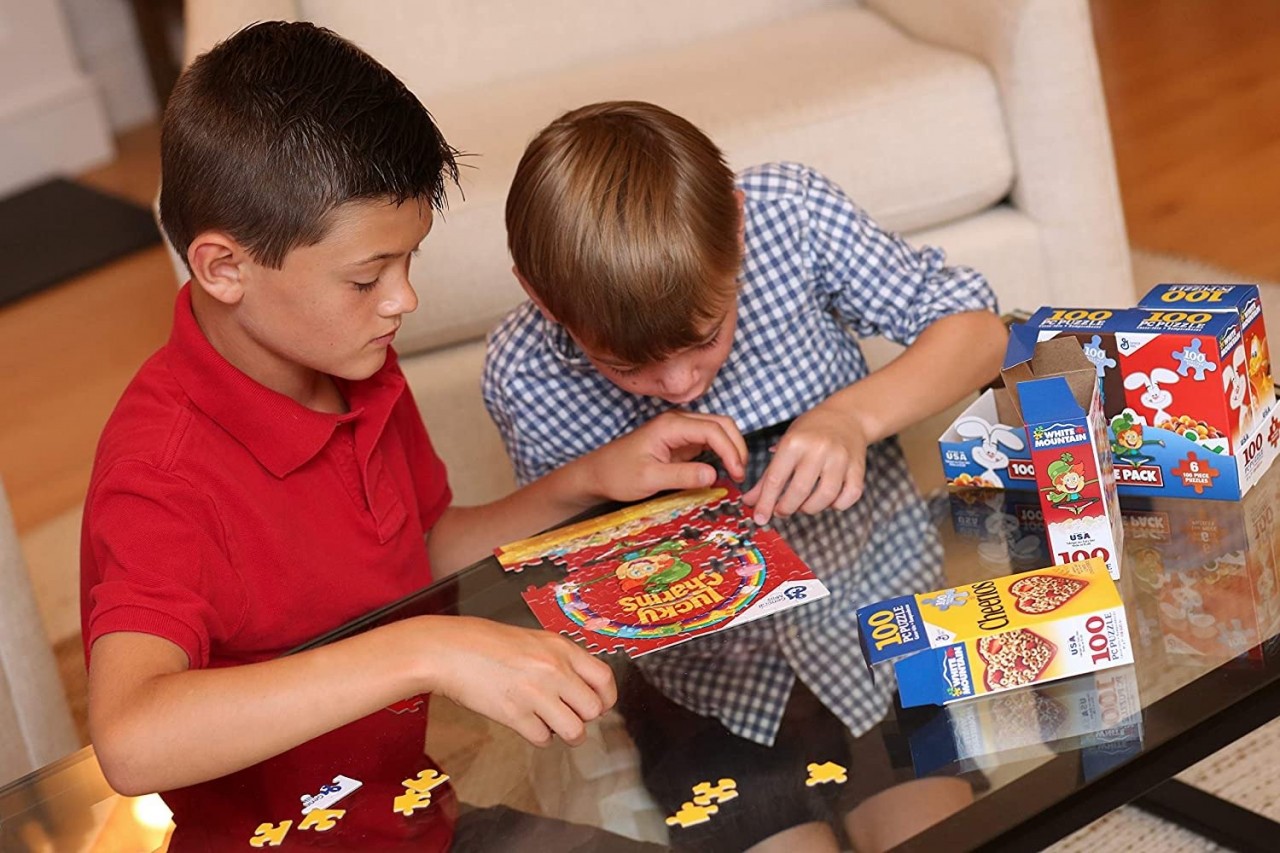 Photo: Walking Pants Curiosities
Sorting objects
What you'll need: Small boxes or containers and small items around the house (e.g., buttons, toys, coins, bouncy balls, cotton balls, etc.)
Place a bunch of small items into a box or bin. Ask children to look at the different objects and sort them by color, shape, size and so on. This fun activity allows children to practice their fine motor skills.
Fingerprint painting with water
What you'll need: Paper and non-toxic paints or stamp pads
Have your children use each finger of their hand to create an object out of only their fingerprints. Easy and fun examples include: flowers, caterpillars and stick figure family portraits.