World breaking news today (March 29): U.S., Japan and South Korea eye foreign minister meeting in April
World breaking news today (March 29): U.S., Japan and South Korea eye foreign minister meeting in April. Meanwhile, defense chiefs from 12 countries condemned violence in Myanmar, Putin urges Russians to get vaccinated against Covid-19 and gold price also make headlines today.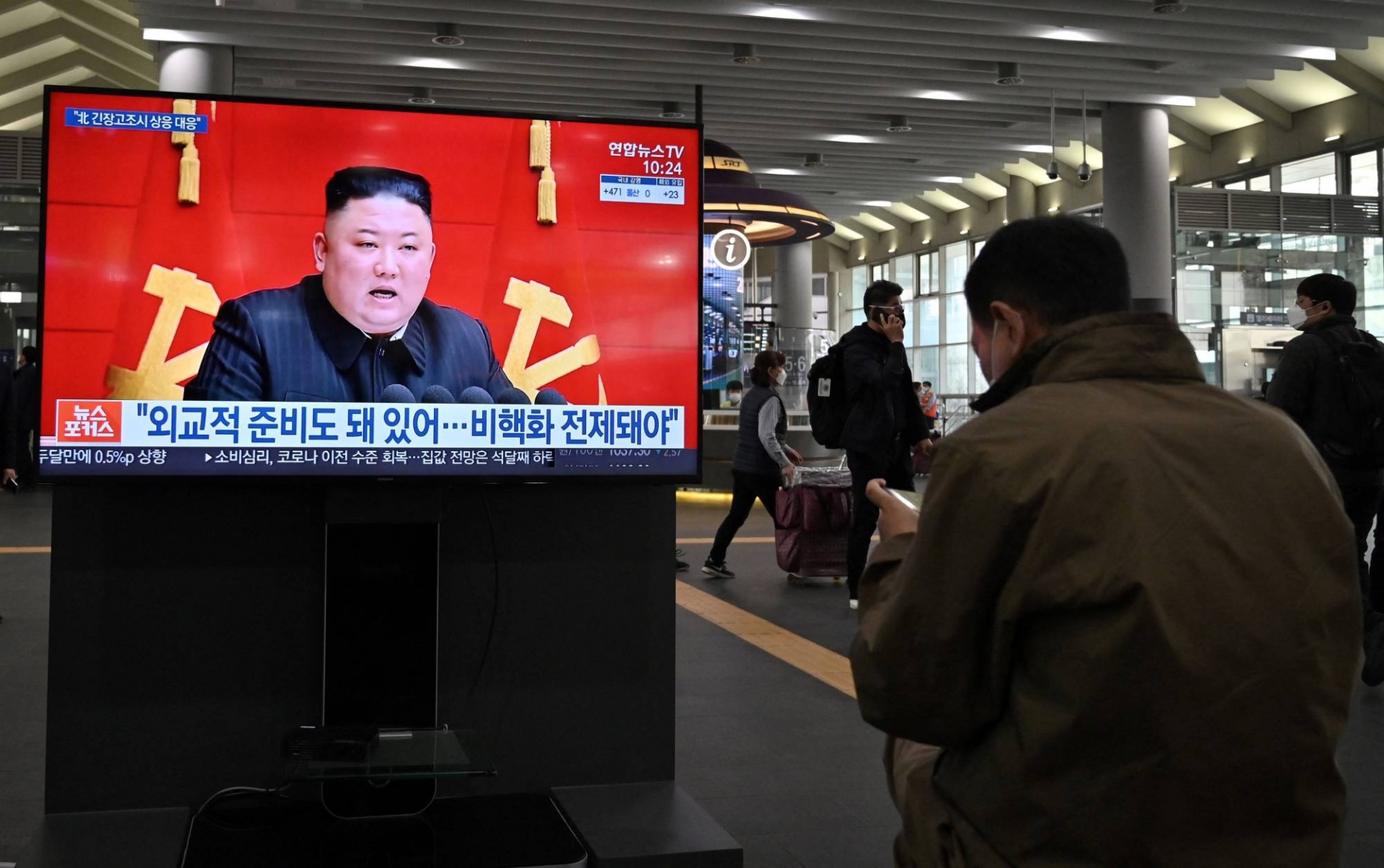 U.S., Japan and South Korea eye foreign minister meeting in April
The United States, Japan and South Korea are arranging a meeting of their foreign ministers, possibly in late April, a diplomatic source said, with policy coordination on China and North Korea expected to be high on the agenda.
If realized, it will be the first such meeting since U.S. President Joe Biden took office in January. The source said their talks are expected to be held in the United States.
The news of the plan follows Pyongyang's recently resumed ballistic missile tests after a year-long hiatus, according to Japan Times.
Troops open fire at funeral as Myanmar mourns bloodiest day since coup
Myanmar security forces opened fire on mourners gathered for the funeral of one of the 114 people killed the previous day, the bloodiest day of protests since the military coup on 1 February, according to witnesses.
There were no immediate reports of casualties at the funeral in the town of Bago, near the commercial capital, Yangon, according to three people who spoke to Reuters.
"While we [were] singing the revolution song for him, security forces just arrived and shot at us," said a woman called Aye, who was at the service for Thae Maung Maung, a 20-year-old student who was shot on Saturday. "People, including us, ran away as they opened fire."
Two people were killed during protests in separate incidents elsewhere on Sunday, witnesses and news reports said. One person died when troops opened fire overnight on a group of protesters near the capital, Naypyitaw, Myanmar Now reported.
So far on Sunday, there have been no reports of large-scale protests in Yangon or in the country's second city, Mandalay, which bore the brunt of the casualties on Saturday, Myanmar's Armed Forces Day. Funerals were held in many places.
At least six children between the ages of 10 and 16 were among those killed on Saturday, according to news reports and witnesses, according to Guardian.
Defense chiefs from 12 countries condemned violence in Myanmar
As reported by DW, nations including Germany and the US jointly decried the military violence which resulted in over 100 deaths in one day. Protesters have returned to the streets of Yangon and Mandalay in further defiance of the junta.
US President Joe Biden condemned the violence against anti-coup protesters in Myanmar on Sunday. "It's absolutely outrageous and based on the reporting I've gotten, an awful lot of people have been killed totally unnecessarily," US President Joe Biden told reporters.
When asked whether the US would be imposing sanctions, Biden said "we're working on that now."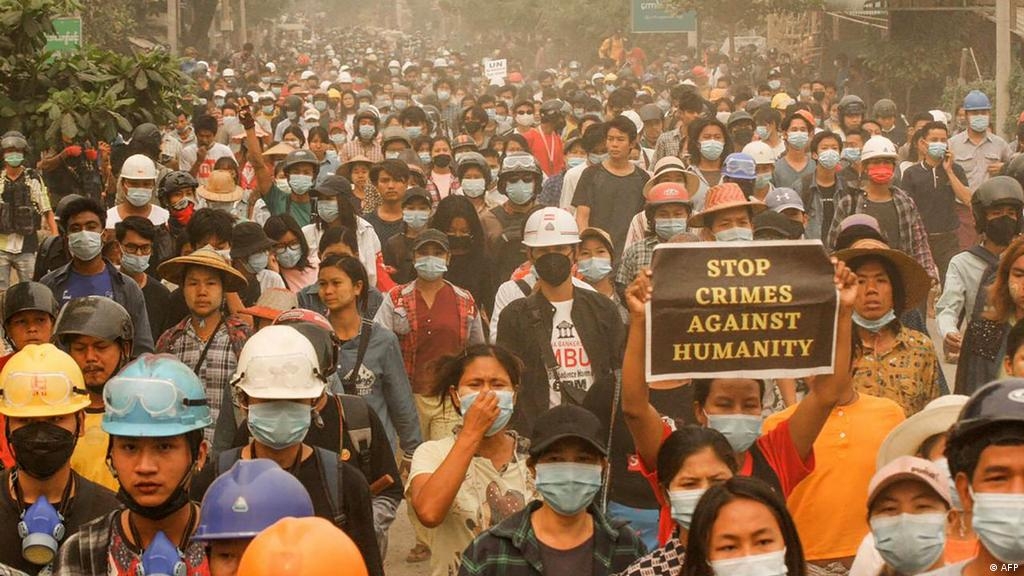 (Photo: DW)
Defense chiefs from 12 different countries had earlier condemned violence in Myanmar, which saw military forces open fire on anti-coup protesters, killing at least 100 people.
The US, Britain, Germany, Italy, Denmark, Greece, the Netherlands, Canada, Australia, New Zealand, South Korea and Japan issued the statement, a day after Myanmar's deadliest day of protests since the military coup in February.
"We condemn the use of lethal force against unarmed people by the Myanmar Armed Forces and associated security services," the statement read.
The military chiefs called on Myanmar's armed forces to cease violence and work to "restore respect and credibility with the people of Myanmar, that it has lost through its actions."
Putin urges Russians to get vaccinated against Covid-19
Russian President Vladimir Putin on Sunday (March 28) called on his fellow citizens to get inoculated against the coronavirus, as Russia's vaccination roll-out remained sluggish and vaccine scepticism in the population remained high.
Speaking on Kremlin-controlled television, the Russian leader - who received a jab a few days ago - said that getting vaccinated was "needed, even necessary".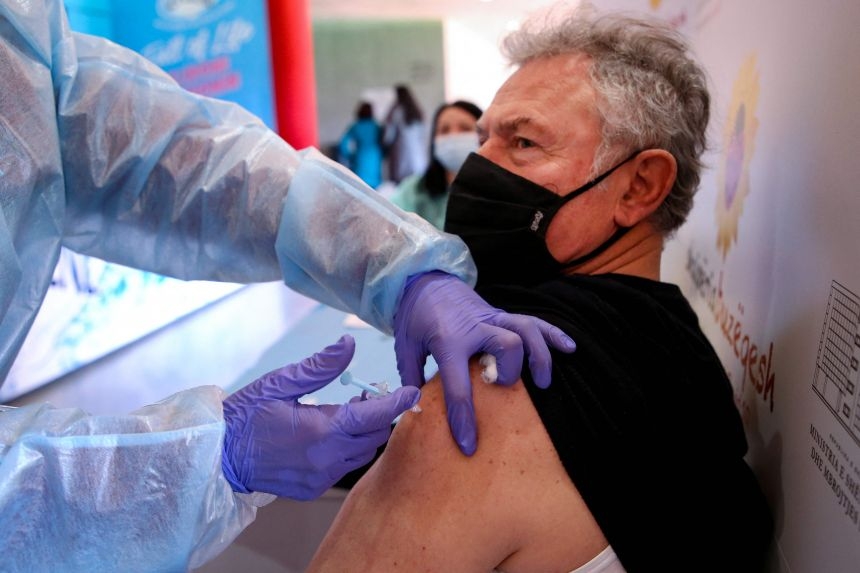 "If a person wants to feel confident, does not want to get sick and have serious consequences after an illness, then it is better to get this vaccine, of course," news agencies quoted Mr Putin as saying on Rossiya-1.
The 68-year-old received his first dose on Tuesday, but did not reveal which of Russia's three home-grown jabs - Sputnik V, EpiVacCorona or CoviVac - he had been given.
Unlike many world leaders, Mr Putin also chose to be vaccinated in private, Strait Times reported.
Gold price forecast – gold markets continue to go sideways
Gold markets have had a slightly bullish candlestick on Friday, but at this point in time it looks as if we are simply grinding away and killing time.
Gold markets have been very quiet during the trading session yet again on Friday, as it seems as if we have nowhere to be. Ultimately, the gold markets have been very quiet but that might not necessarily be a bad thing as it has sold off so drastically. Nonetheless, this is a market that has been grinding away as we are seeing the US dollar strengthened a bit. Ultimately, if we continue to see US dollar strength it is possible that this market will break down, FX Empire reported.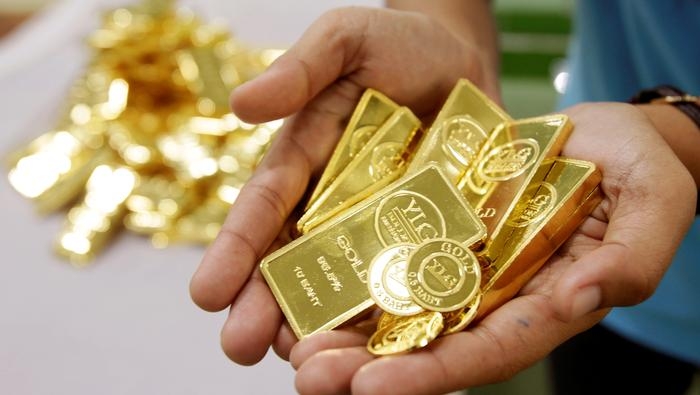 (Photo: FX Daily)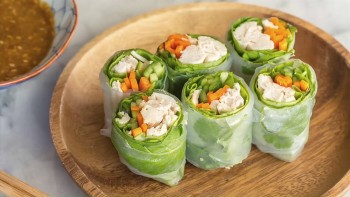 Travel
Rolls are a easy-to-make dish that is loved by many Vietnamese diners as well as Korean stars.