World breaking news today (March 30): US suspends all trade engagement with Myanmar
World breaking news today (March 30): US suspends all trade engagement with Myanmar. Meanwhile, Biden does not intend to meet with North Korea's Kim, N.K. leader's sister criticizes Moon, Myanmar crackdown death toll passes 500 and gold price also make headlines today.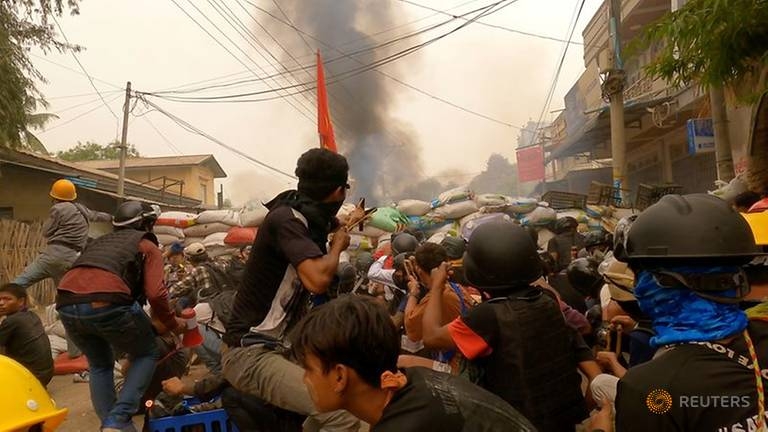 Protesters use slingshots while taking cover behind a barricade as smoke rises from burning debris during ongoing protests against the military coup, in Monywa, Sagaing region, Myanmar March 29, 2021 (Photo: Reuteres)
US suspends all trade engagement with Myanmar
The US is immediately suspending all engagement with Myanmar under a 2013 trade and investment agreement until the return of a democratically elected government, US trade representative Katherine Tai said on Monday (Mar 29).
Saturday was the bloodiest day of protests in Myanmar since the Feb 1 military coup with 114 people killed. Five more were killed on Monday when thousands took to the streets again in opposition to the military returning to power after a decade.
Tai said in a statement that Myanmar security forces' killing of peaceful protesters, students, workers and labour leaders and children "has shocked the conscience of the international community".
In addition to suspending work on the 2013 framework agreement, Tai said the USTR would consider Myanmar's situation as it works with the US Congress on reauthorising the Generalised System of Preferences programme, which reduces US tariffs and provides other special trade access for some developing countries.
Participation requires countries to maintain certain worker rights protections, and Tai said reports that Myanmar's military leaders have targeted trade unions and workers for their role in pro-democracy protests raise serious concerns.
The US suspension of the trade deal came after President Joe Biden condemned the weekend's events as "terrible", while UN rights envoys slammed the "shameful, cowardly, brutal" actions of the security forces.
The UN Security Council will meet on Wednesday to discuss the situation, diplomatic sources said, after Britain called for emergency talks, CNA reported.
Biden does not intend to meet with North Korea's Kim
U.S. President Joe Biden does not intend to meet with North Korean leader Kim Jong Un, the White House said on Monday.
Asked if Biden's diplomatic approach to North Korea would include "sitting with President Kim Jong Un" as former President Donald Trump had done, White House press secretary Jen Psaki said, "I think his approach would be quite different and that is not his intention," she said.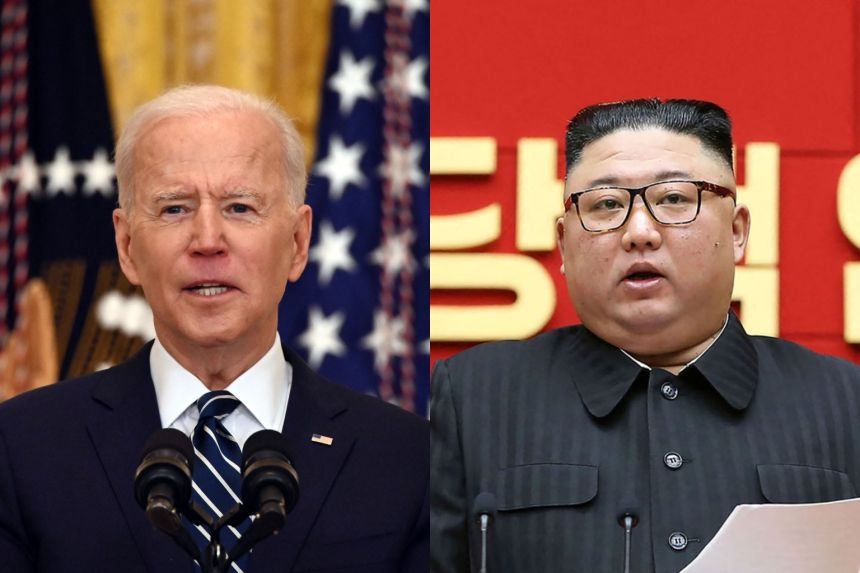 (Photo: Straits Times)
North Korea launched a new type of tactical short-range ballistic missile last week, prompting Washington to request a gathering of the U.N. Security Council's (UNSC) sanctions committee, which then criticized the test.
Biden on Thursday said the United States remained open to diplomacy with North Korea despite the tests, but warned there would be responses if North Korea escalates matters.
North Korea on Saturday said the Biden administration had taken a wrong first step and revealed "deep-seated hostility" by criticising what it called a self-defensive missile test, Reuters reported.
N.K. leader's sister criticizes Moon for speech on recent missile launches
The sister of North Korean leader Kim Jong-un on Tuesday criticized South Korean President Moon Jae-in for his speech on the North's recent missile launches, mocking him as a "parrot" that repeats the United States' "gangster-like logic."
Kim Yo-jong made the criticism in a statement after Moon said on Friday in a speech that any action that could undercut the mood for dialogue is "undesirable," hours after Pyongyang confirmed its test-firing of short-range ballistic missiles.
She said it makes no sense for Moon to criticize the North's "self-defense" missile test after he described South Korea's own missile tests as efforts to build peace and dialogue in a speech in July last year, as reported by Yonhap News Agency.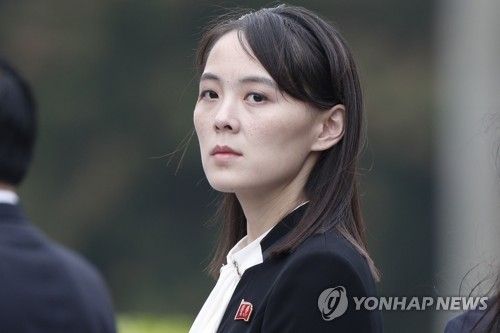 (Photo: Yonhap News)
"He meant the test-firing of ballistic missiles conducted by the Defense Science Institute of South Korea is for peace and dialogue in the Korean peninsula but that conducted by the Academy of Defense Science of the DPRK is something undesirable that arouses serious concern among the people in the South and chills the atmosphere for dialogue," Kim said in the statement carried by the Korean Central News Agency.
"We can hardly repress astonishment at his shamelessness," she said. "Such illogical and brazen-faced behavior of South Korea is exactly the same as the gangster-like logic of the U.S. faulting the right of the DPRK to self-defense as a violation of the UN 'resolutions' and 'threats' to the international community.
North Korea confirmed Friday that it test-fired new tactical guided missiles a day earlier, marking its first launch of ballistic missiles in about a year and also the first of its kind since the inauguration of the Joe Biden administration.
She also warned the U.S. government not to engage in hostile acts, saying, "If it wants to sleep in peace for coming four years, it had better refrain from causing a stink at its first step."
Myanmar crackdown death toll passes 500
More than 500 people have been killed in the Myanmar junta's brutal crackdown on protests against its coup to oust civilian leader Aung San Suu Kyi, a local monitoring group said Tuesday.
The grim toll was passed as world powers ramped up their condemnation of the military's ruthless campaign against the movement demanding the restoration of democracy and release of Suu Kyi.
Daily rallies across Myanmar by unarmed protesters have been met with tear gas, rubber bullets and live rounds, according to France 24.
The Assistance Association for Political Prisoners (AAPP) said it had confirmed a total of 510 civilian deaths but warned the true toll was probably significantly higher.
UN Secretary-General Guterres urged the Myanmar authorities to undertake a "serious democratic transition".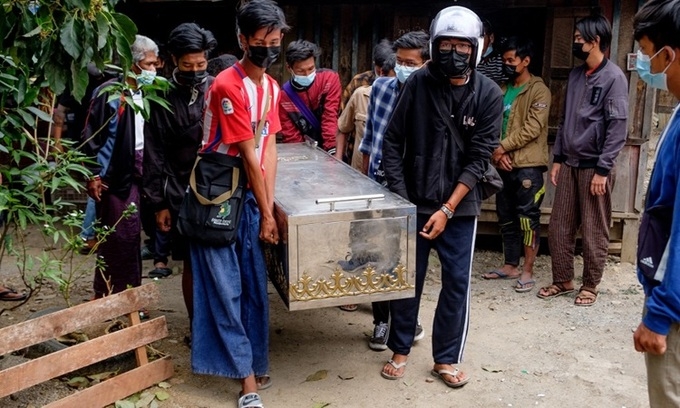 (Photo: AFP)
Gold price forecast – gold markets break down again
Gold markets have broken down significantly during the course of the trading session on Monday as the market looks to reach down towards the $1700 level.
Gold looks horrible again, as traders have stepped in and really pushed to the downside. The $1700 level is an area that should continue to attract a certain amount of attention due to the fact that the area had previously been massive resistance, and of course it is a large, round, psychologically significant figure. Most recently, we had dipped below there but then turned around to show signs of strength again, so if we were to break down below that lower low, then the market is likely to continue reach towards the next major support level that I see, which is closer to the $1500 level. Do not get me wrong, I do not think that the market suddenly races to the $1500 level but would get there eventually, FX Empire said.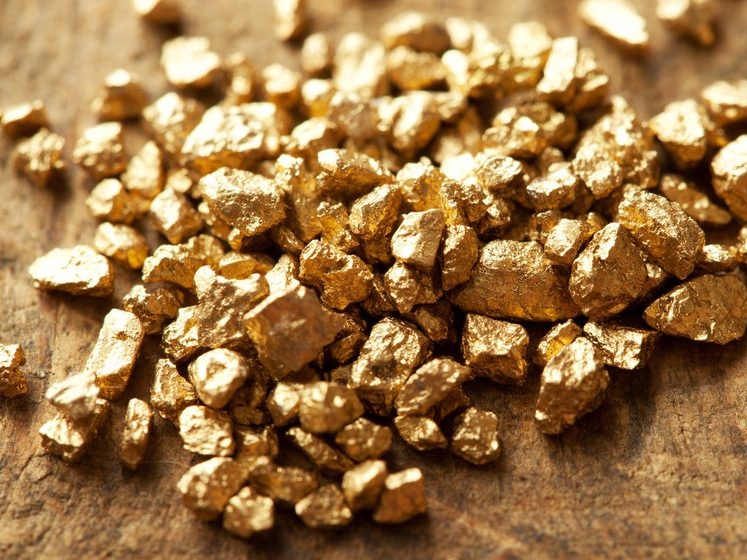 (Photo: Latam Mining)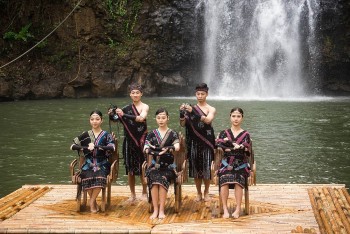 Travel
Many passengers applaud the creativity of the flight instruction video that Vietnam Airlines has recently introduced on their flights. This video not only creatively conveys the message of flight safety but also helps to spread globally the unique, indigenous cultural values ​​of the country and people of Vietnam.