World breaking news today (April 27): Thai prime minister fined for not wearing face mask in public
World breaking news today (April 27): Thai prime minister fined for not wearing face mask in public. Meanwhile, US to share AstraZeneca shots with world, Romania is latest EU country to expel Russian diplomat, and gold price also make headlines today.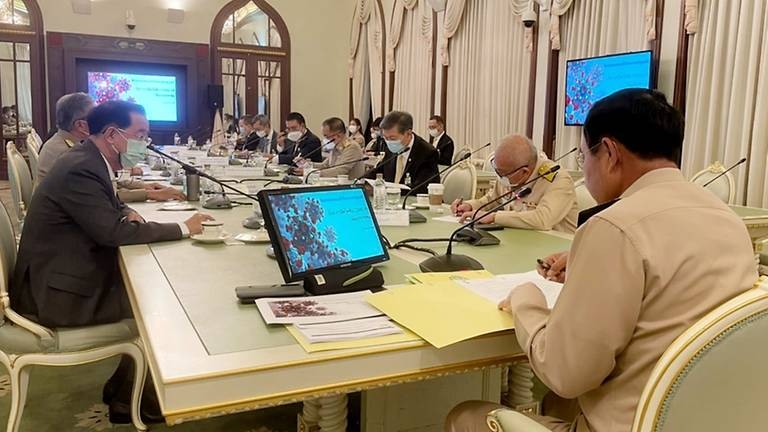 A photo posted on Facebook by Thai Prime Minister Prayut Chan-o-cha on Monday, Apr 26, 2021, which showed him not wearing a face mask during a meeting with advisers. (Photo: Facebook/ประยุทธ์ จันทร์โอชา Prayut Chan-o-cha)
Thai prime minister fined for not wearing face mask in public
Thai Prime Minister Prayut Chan-o-cha was fined on Monday (Apr 26) for not wearing a face mask in public while attending a meeting at Government House to discuss the COVID-19 situation in Thailand.
In a Facebook post, Mr Prayut explained how his government is pushing to secure more COVID-19 vaccines and attached a photograph of the meeting. It showed him at a table with several advisers.
All of them wore face masks except the prime minister.
Wearing a mask is now compulsory in public spaces in 49 provinces and the Thai capital. Bangkok governor Aswin Kwanmuang had reminded residents to put on their face masks correctly from Monday or risk a fine of up to 20,000 baht (US$640).
Following widespread criticism against the prime minister, Aswin posted on his Facebook page that Prayut has been fined 6,000 baht (US$190) for failing to comply with the rules.
Mr Prayut's Facebook post on the meeting with his advisers was deleted and reposted - without the photograph showing him without a face mask.
The incident comes amid Thailand's latest wave of COVID-19 outbreak which has infected more than 28,000 people and killed 54 since the start of April, according to CNA.
US to share AstraZeneca shots with world after safety check
The U.S. will begin sharing its entire stock of AstraZeneca COVID-19 vaccines with the world once it clears federal safety reviews, the White House said Monday, with as many as 60 million doses expected to be available for export in the coming months.
The move greatly expands on the Biden administration's action last month to share about 4 million doses of the vaccine with Mexico and Canada. The AstraZeneca vaccine is widely in use around the world but has not yet been authorized by the U.S. Food and Drug Administration.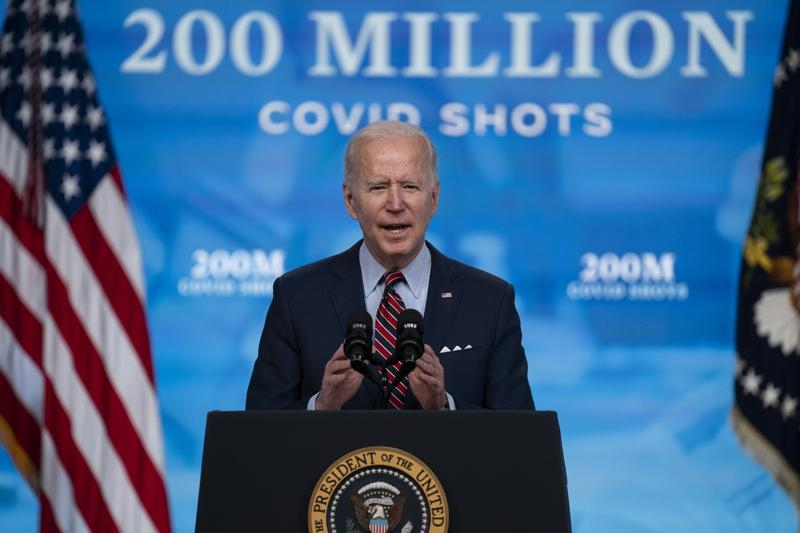 In this April 21, 2021, file photo, President Joe Biden speaks about COVID-19 vaccinations at the White House, in Washington. Biden has touted administering 200 million doses of COVID-19 vaccine before his first 100 days in office and signaled it is time for the U.S. to begin sharing its surplus. (AP Photo/Evan Vucci, File)
The White House is increasingly feeling assured about the supply of the three vaccines being administered in the U.S., particularly following the restart of the single-dose Johnson & Johnson shot over the weekend. The U.S. has also been under mounting pressure in recent weeks to share more of its vaccine supply with the world, as countries like India experience devastating surges of the virus and others struggle to access doses needed to protect their most vulnerable populations.
"Given the strong portfolio of vaccines that the U.S. already has and that have been authorized by the FDA, and given that the AstraZeneca vaccine is not authorized for use in the U.S., we do not need to use the AstraZeneca vaccine here during the next several months," said White House COVID-19 coordinator Jeff Zients. "Therefore the U.S. is looking at options to share the AstraZeneca doses with other countries as they become available."
More than 3 million people worldwide have died of COVID-19, including more than 572,000 in the U.S. The U.S. has vaccinated more than 53% of its adult population with at least one dose of its three authorized vaccines from Pfizer, Moderna and J&J, and it expects to have enough supply for its entire population by early summer, AP reported.
Romania is latest EU country to expel Russian diplomat in espionage row
Romania said Monday it will expel a Russian diplomat, the latest European country to do so in solidarity with the Czech Republic, which is involved in a spat with Moscow. Separately, Russia announced it was expelling an Italian envoy in a tit-for-tat move.
The deputy military attaché at the Russian embassy in Bucharest, Alexei Grichayev, would be declared "persona non grata... in view of his activities and actions contrary to the Convention of Vienna on diplomatic relations", the Romanian foreign ministry said in a statement.
Romania's foreign minister Bogdan Aurescu summoned Russian ambassador Valery Kuzmin to his offices on Monday, according to the statement.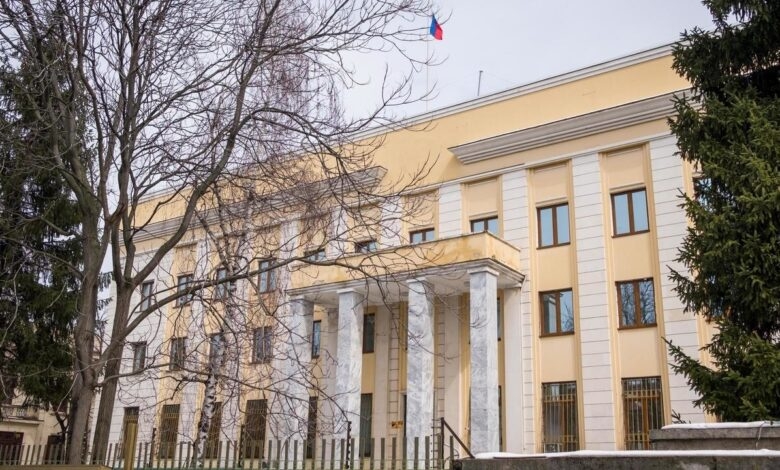 (Photo: France 24)
The Czech government has accused the Russian secret services of being behind an explosion that killed two people at an arms depot in eastern Czech Republic in 2014, which President Milos Zeman on Sunday likened to terror attacks.
After Prague expelled 18 Russian diplomats over the allegations, Moscow retaliated by kicking out 20 Czech embassy staff, sending bilateral relations to their lowest point in decades.
On Tuesday, Czech Interior Minister Jan Hamacek asked his partners in the European Union and NATO to expel Russian diplomats in solidarity, leading neighbouring Slovakia as well as the Baltic states of Estonia, Latvia and Lithuania to announce they would expel a total of seven Russian diplomats.
"Any accusations of Russia in the context of the various events in the Czech Republic is completely unfounded," Kremlin spokesperson Dimitri Peskov told reporters on Monday, adding that the accusations were "without evidence" and caused "extreme harm" to bilateral relations.
Zeman, however, said Sunday that he could see no reason why "there should be 18 spies" at the Russian embassy in Prague, as reported by France 24.
Indonesia navy declares lost sub with 53 aboard sunk
Indonesia's navy on Saturday declared its missing submarine had sunk and cracked open after finding items from the vessel over the past two days, apparently ending hope of finding any of the 53 crew members alive.
Military chief Hadi Tjahjanto said the presence of an oil slick as well as debris near the site where the submarine last dove Wednesday off the island of Bali were clear proof the KRI Nanggala 402 had sunk. Indonesian officials earlier considered the vessel to be only missing, but said the submarine's oxygen supply would have run out early Saturday.
Navy Chief of Staff Adm. Yudo Margono said at a press conference in Bali, "If it's an explosion, it will be in pieces. The cracks happened gradually in some parts when it went down from 300 meters to 400 meters to 500 meters. … If there was an explosion, it would be heard by the sonar."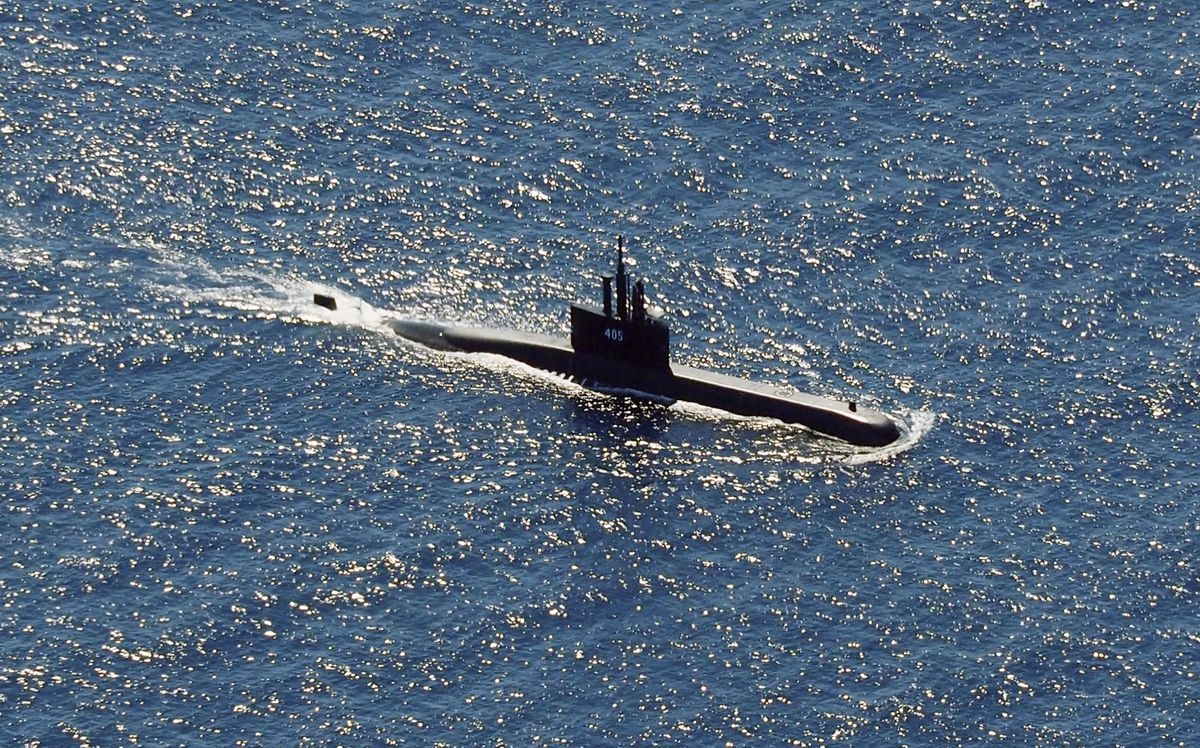 (Photo: AP)
The navy previously said it believes the submarine sank to a depth of 2,000-2,300 feet, much deeper than its collapse depth of 655 feet, at which point water pressure would be greater than the hull could withstand.
The cause of the disappearance was still uncertain. The navy had previously said an electrical failure could have left the submarine unable to execute emergency procedures to resurface.
Margono said that in the past two days, searchers found parts of a torpedo straightener, a grease bottle believed to be used to oil the periscope, debris from prayer rugs and a broken piece from a coolant pipe that was refitted on the submarine in South Korea in 2012.
Margono said rescue teams from Indonesia and other countries will evaluate the findings. He said no bodies have been found so far, Spokesman reported.
Gold price forecast – gold markets continue to get squeezed
Gold markets have gone back and forth during the course of the trading session on Monday as traders are trying to figure out what to do next.
Gold markets have gone back and forth during the course of the trading session on Monday, as we continue to get squeezed between the familiar 50 day EMA underneath and the 200 day EMA above. Because of this, it is as if gold has nowhere to go and it is going to continue to see a lot of pushing back and forth. The gold market continues to get thrown around by interest rates and the US dollar in general, so you will have to pay attention to both, FX Empire said.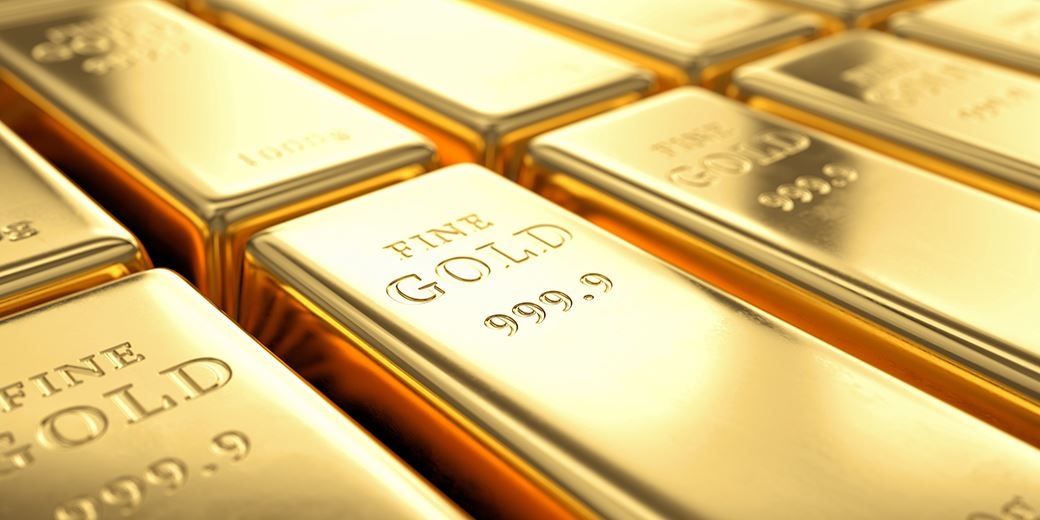 (Photo: Citywire Americas)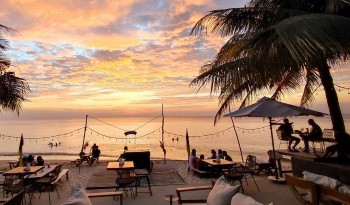 National
Vietnam News Today (Jan. 27): Vietnam confirms 15,885 local cases; Vietnam among top 20 World's Best Places to Retire in 2022; HCM City continues with vaccination during Lunar New Year festival; Vietnam enjoys trade surplus from 54 export markets globally.