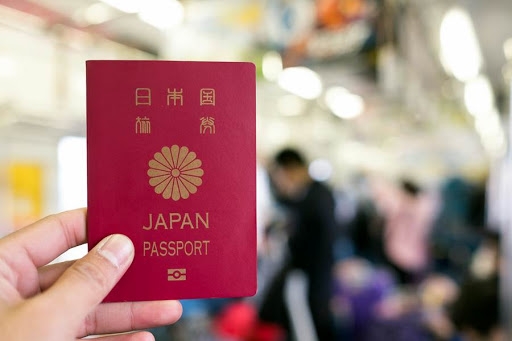 Japan has the most powerful passport at the moment (Photo: Apakabar Online)
With 93% of the world's population living in countries with coronavirus travel bans, the advent of COVID-19 outbreak has lead to a considerable change in the global ranking of passport. The Henley Passport Index for 2020 reveals Japan, Singapore, South Korea, and Germany occupying the top four spots.
Japanese now can travel to 191 destinations as the country tops the list of "most powerful passport in the world during COVID-19".
Singapore comes in second place (190), and Germany and South Korea tied for third (189). Luxembourg and Spain join Italy and Finland in fourth place (188) while Austria has risen to join Denmark in fifth (187).
However, the Henley Passport Index pointed out that, given the current coronavirus pandemic, the index is actually defunct as so few can travel at the moment.
Henley & Partners said in a statement to Express Co UK: "The first ranking of the new decade published in January this year conclusively confirmed that overall, people were the most globally mobile than we had ever been in the history of humankind, with the top-ranking passport (Japan) offering its holders access to a record-breaking 191 destinations without requiring a visa in advance. Just three months later, the picture looks very different indeed".
Japan's passport continues to hold the top spot on the Henley Passport Index as we enter the second quarter of 2020, but the reality is that current stringent travel restrictions mean that most non-essential travel for Japanese nationals is heavily curtailed.
"This is true for almost every country of course, as more travel bans are implemented daily, and ever-more stringent coronavirus lockdown regulations are imposed by governments worldwide"
"With 3.5 billion people, nearly half the global population, presently living in voluntary or mandatory confinement, the latest results from the index — which is based on exclusive data from the International Air Transport Association (IATA) — raise challenging questions about what travel freedom and global mobility really mean, both currently and in a deeply uncertain post-pandemic future."
Dr. Christian H. Kaelin, Chairman of Henley & Partners and the inventor of the passport index concept, points out that in an unprecedented global health emergency such as this, relative passport strength becomes temporarily meaningless.
"A Swiss citizen can, in theory, travel to 185 destinations around the world without needing a visa in advance, but the last few weeks have made it apparent that travel freedom is contingent on factors that occasionally can be utterly beyond our control.
"This is, of course, something that citizens of countries with weak passports in the lower ranks of the index are all too familiar with.
"Look at Spain, or any other country which has a complete lockdown. Before, as a Spanish citizen you had one of the best passports in the world in terms of free travel," explains Christian Kälin, creator of the Henley Passport Index, who is sometimes known as "The Passport King."
"Now, if you were also a Bangladeshi citizen -- normally a very bad passport for visa-free travel -- you could freely go out to the airport and board a flight, if you find one, and leave Spain", Kälin told CNN.
Kälin believes COVID-19 won't have long-term impact on the passport index, "things will probably return to more or less normal". However, he said that now factors such as health, the quality of the health system, emergency care, health insurance, and health services suddenly appear in the middle of the crisis. These aspects have never been considered in the visa policy.
Typically, the policy is primarily guided by the economic and geopolitical standing of a country. Kälin judges that the situation could change interestingly and see if medical security will become a more important factor when it comes to visa-free policies in the future.
Said Kalin in a press release today, "The last few weeks have made it apparent that travel freedom is contingent on factors that occasionally can be utterly beyond our control.
"As public health concerns and security rightfully take precedence over all else now, this is an opportunity to reflect on what freedom of movement and citizenship essentially mean for those of us who have perhaps taken them for granted in the past", Kälin told CNN.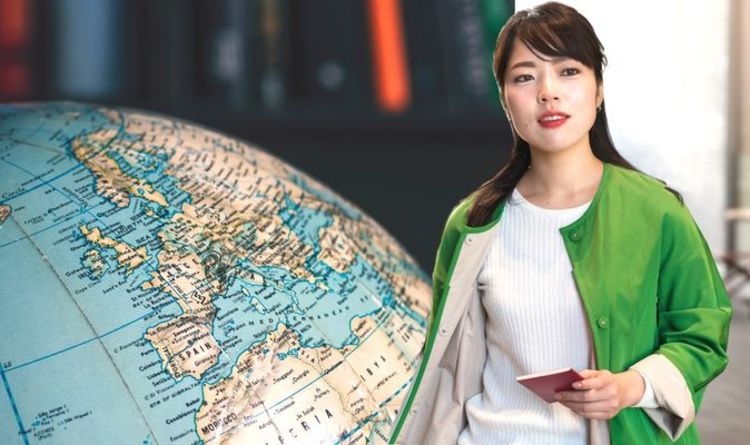 Photo: New York Times Post
The best passports to hold in 2020 are:
1. Japan (191 destinations)
2. Singapore (190)
3. South Korea, Germany (189)
4. Italy, Finland, Spain, Luxembourg (188)
5. Denmark, Austria (187)
6. Sweden, France, Ireland, Netherlands, Portugal (186)
7. United States, United Kingdom, Belgium, Norway, Switzerland (185)
8. Czech Republic, Greece, Malta, New Zealand (184)
9. Canada, Australia (183)
10. Hungary (182)
Vietnam passport ranked 88/107 with 54 points, the same rank is Cambodia, Madagascar, Mali and Niger. Meanwhile, Malaysia ranked 13th (178 points), Brunei 23rd (166 points), Thailand ranked 65 (78 points), Indonesia ranked 72 (71 points), Philippines ranked 76 (67 points), Laos. 92 class (50 points).
The Henley Passport Index is the original ranking of all the world's passports according to the number of destinations their holders can access without a prior visa. The ranking is based on exclusive data from the International Air Transport Association (IATA), which maintains the world's largest and most accurate database of travel information, and enhanced by ongoing research by the Henley & Partners Research Department.
Jasmine Le