Breath-taking beauty of sister Co To Island
There is an island called sister Co To, northern Vietnam, which offers the same thrilling sensation and pristine beauty as Hawai or Phuket. This small island has an alluring magical attraction that no one should miss.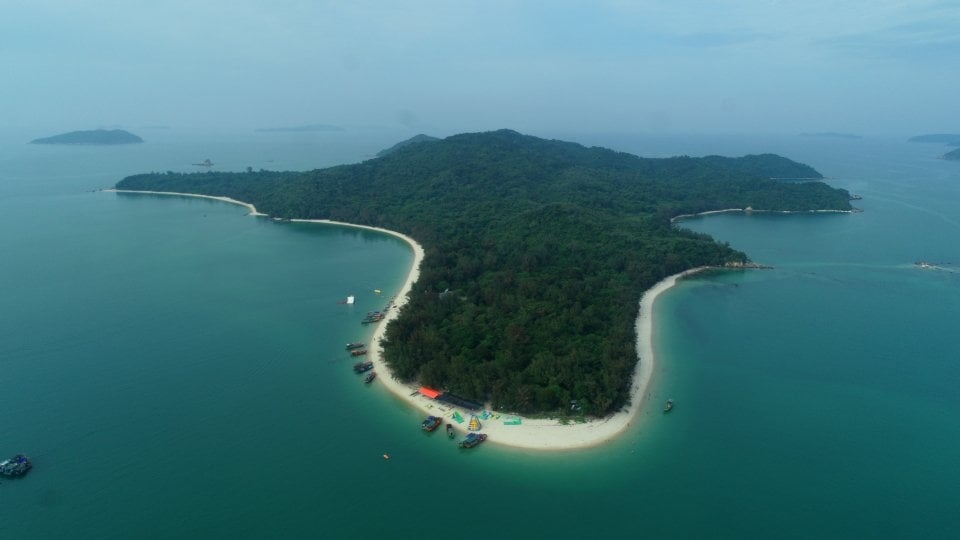 A bird-eye view of the Sister Co To island (Photo: Quang Ninh Portal)
The sister Co To island (or small Co To Island) is only some 1km from the Large Co To island, in the northern province of Quang Ninh. It has long been hailed the dreamlike paradise for travel lovers thanks to its untouched beauty.
You are bound to get overwhelmed seeing schools of fish swimming around through the crystal-clear water. The transparency of nature will as well allow you to look at the sheer beauty of the coral reefs with your naked eyes. You can also run into several starfishes as you stroll along the beach.
The see-through water, in addition, gives beach bums a perfect place to go for a dip and enjoy water-based games. The long stretches of white sand can be a wonderful background to take pictures with friends and family. Somewhere on the beach, there are protruding cliffs that sometimes startle visitors as they look much like sea dragons undulating on the water.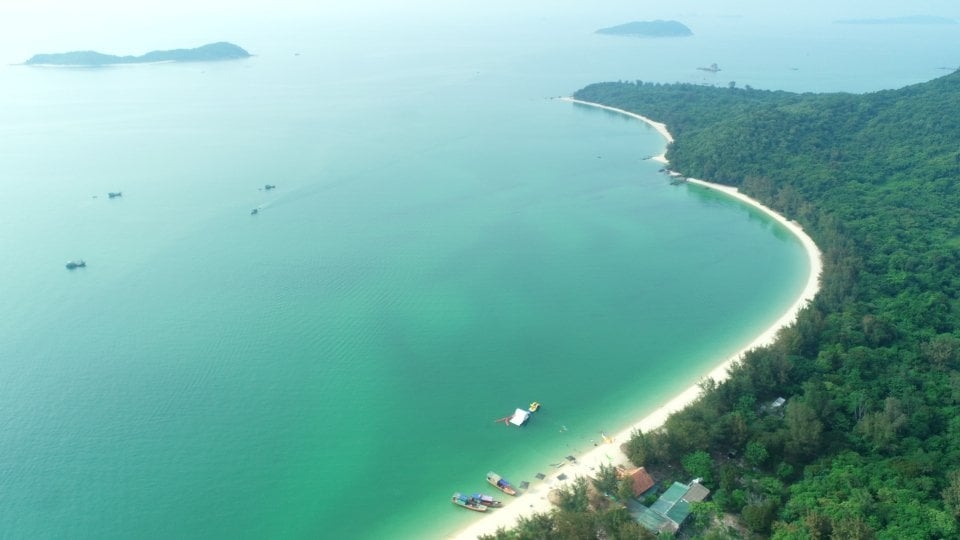 The island offers fresh air and a clean environment (Photo: Quang Ninh Portal)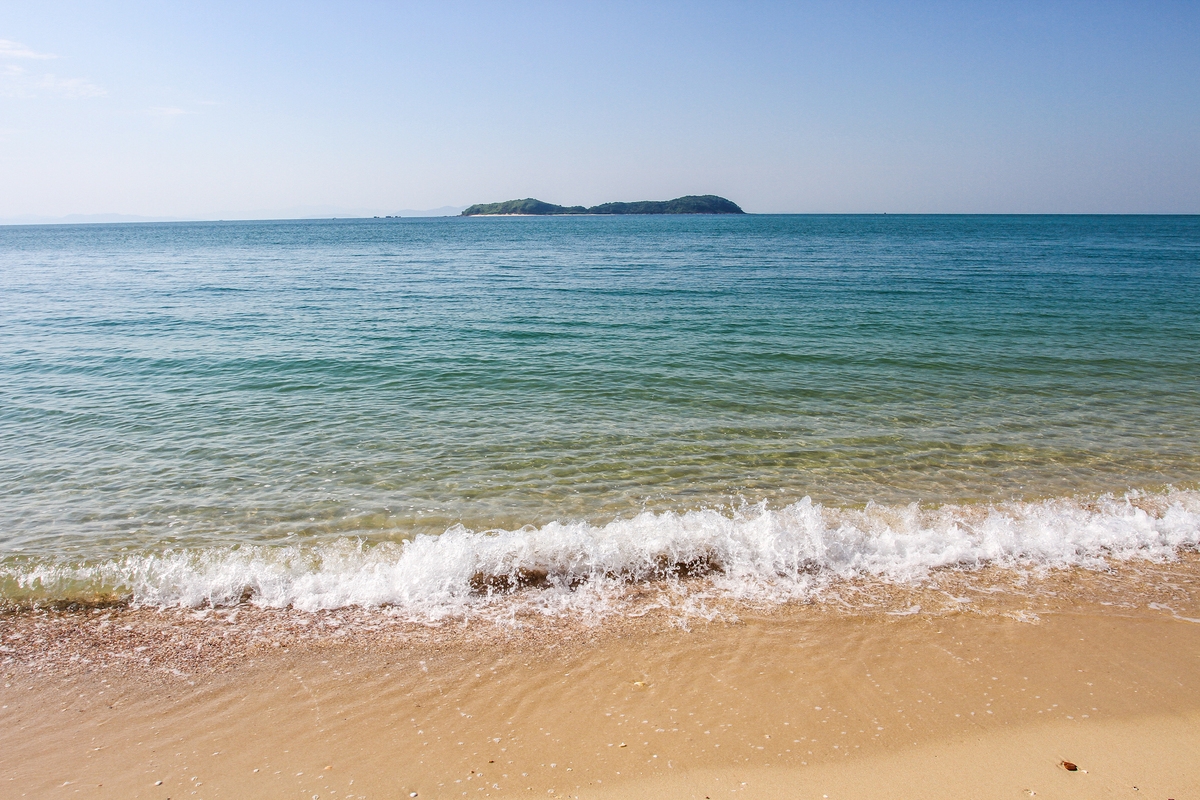 Crystal-clear water (Photo: VNE)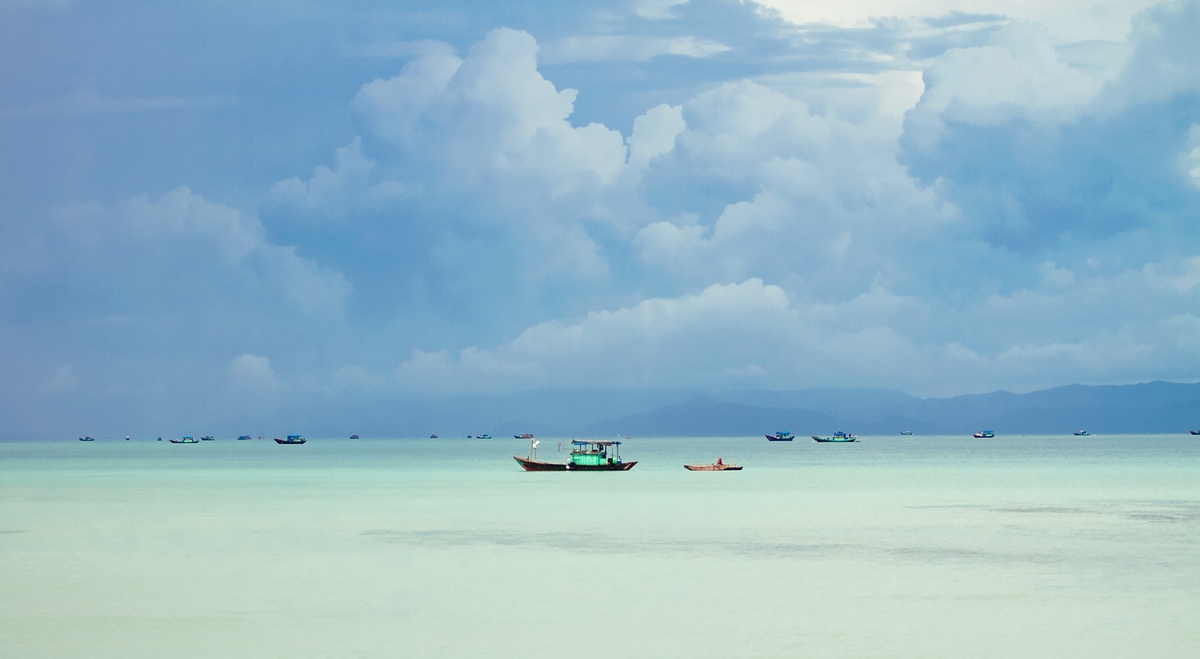 The sea after a rain (Photo: VNE)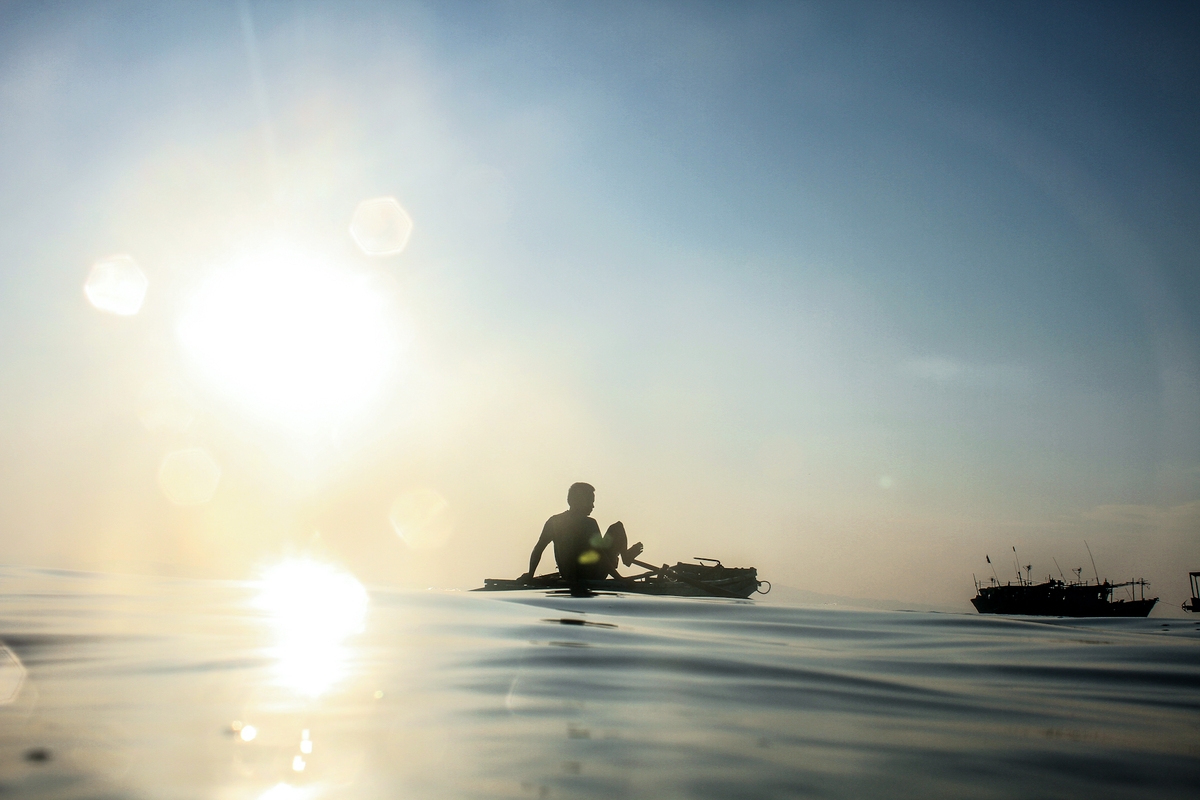 A fisherman in Sister Co To island (Photo: VNE)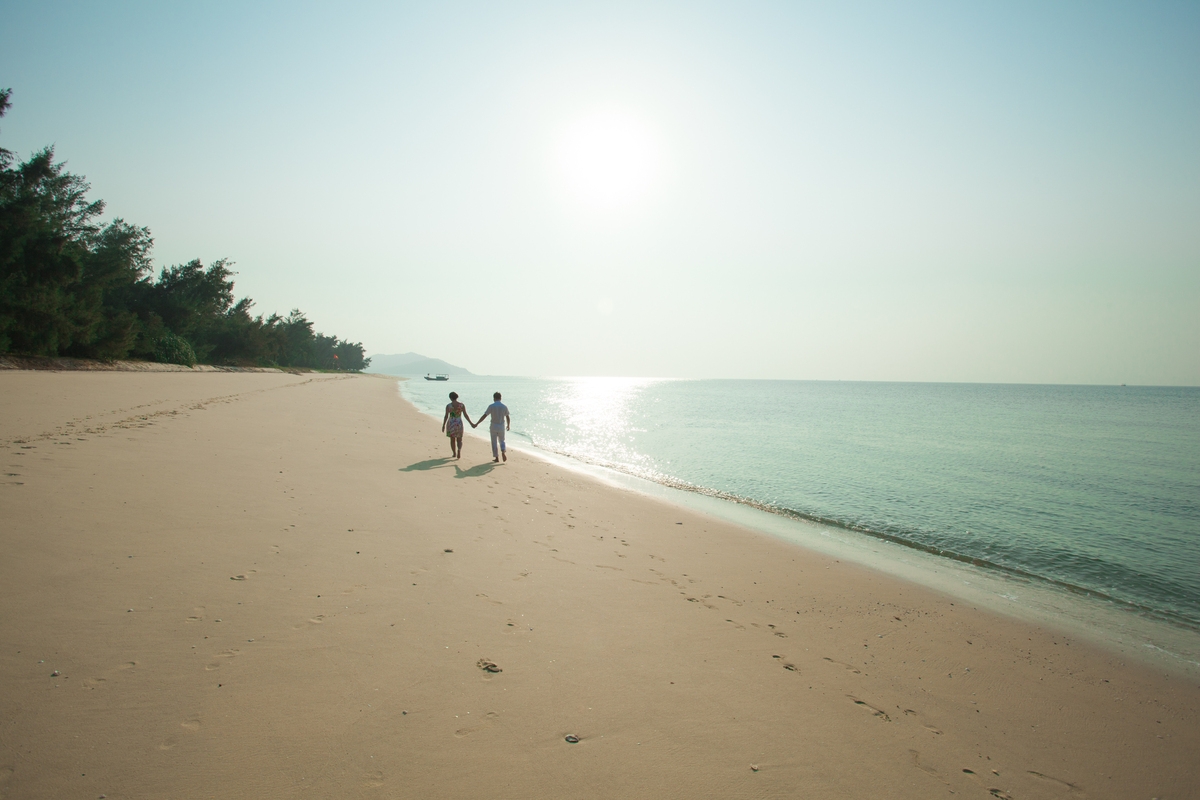 The island is home to a romantic walk (Photo: VNE)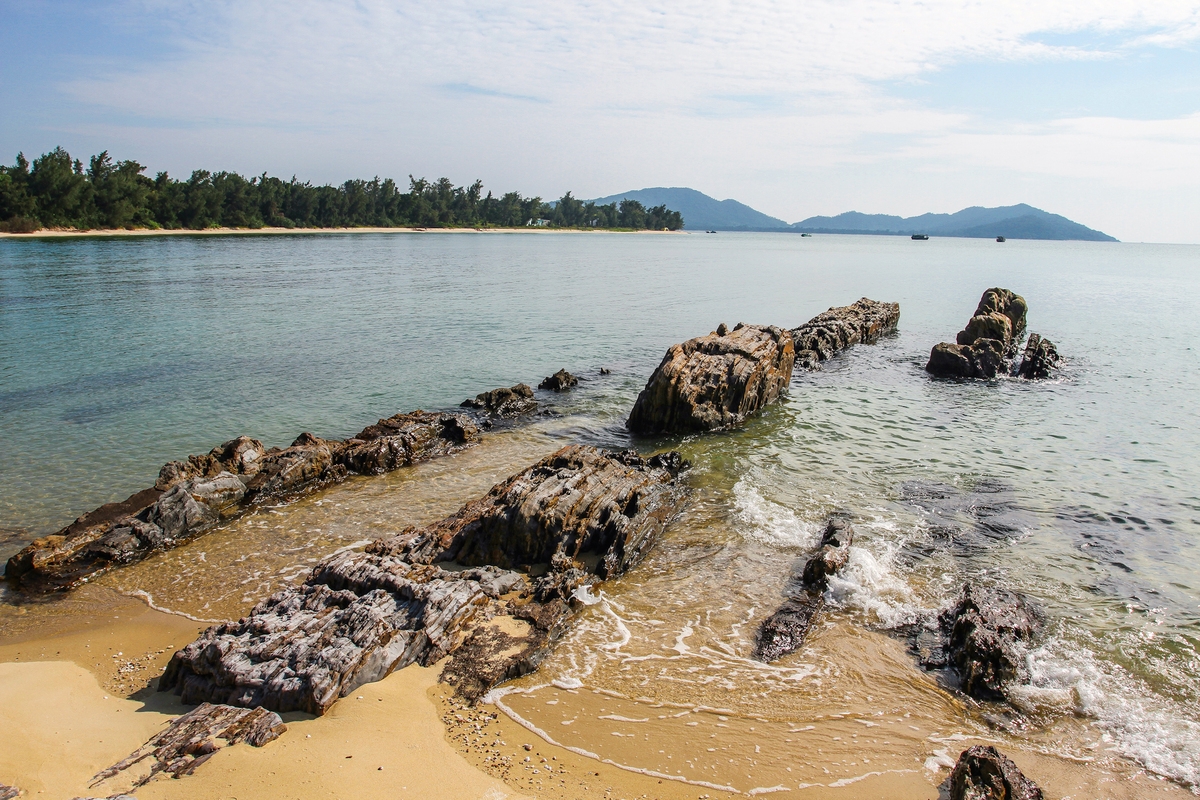 Protruding cliffs look like sea dragons (Photo: VNE)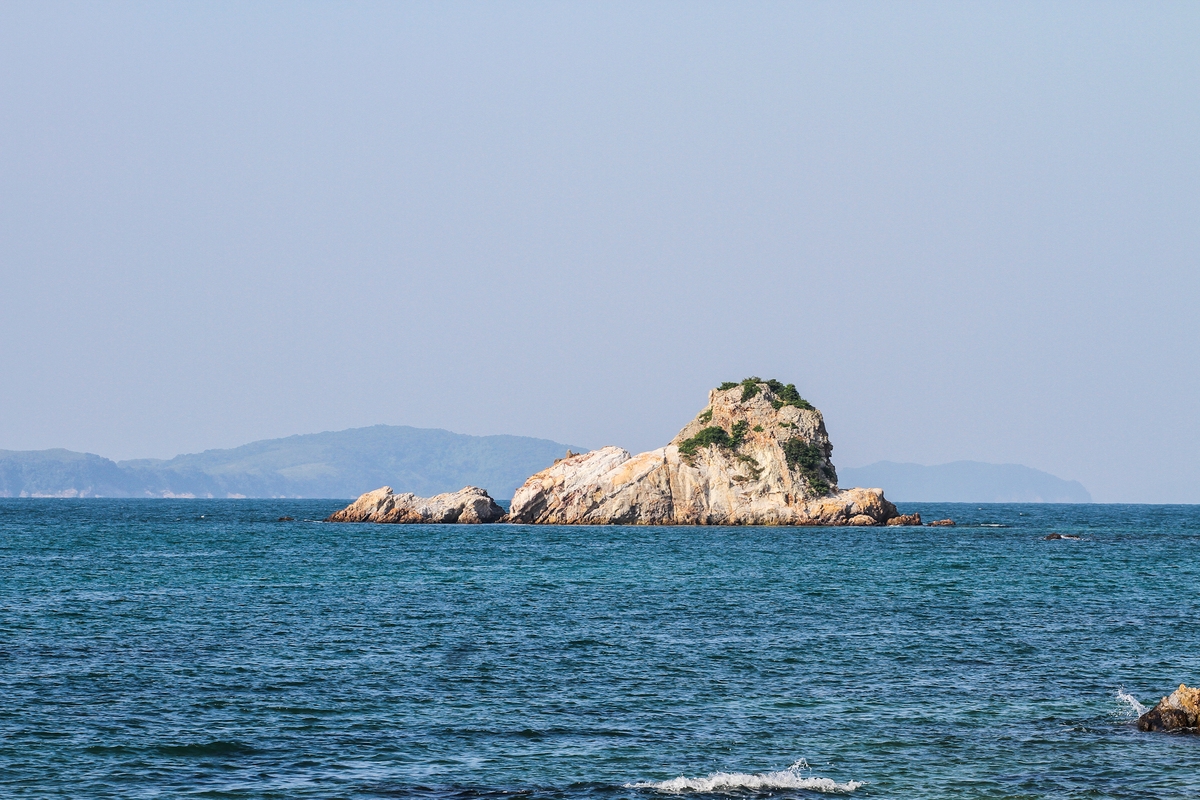 (Photo: VNE)
The island offers a super clean environment as well as a fresh atmosphere as there are no people living on, making it an ideal summer destination to get away from the daily hustles.
Try staying on the island late in the afternoon to catch the gorgeous sunset scene. The sun and the sea mix in a romantic yellow, the vast sky overhead is slightly blue, added with fluffy clouds. The magnificence of Mother Nature will surely make your heart melt.
Visitors can bring seafood along to the island and enjoy an outdoor BBQ party right on the beach. This mingling experience would complete your trip to Sister Co To Island.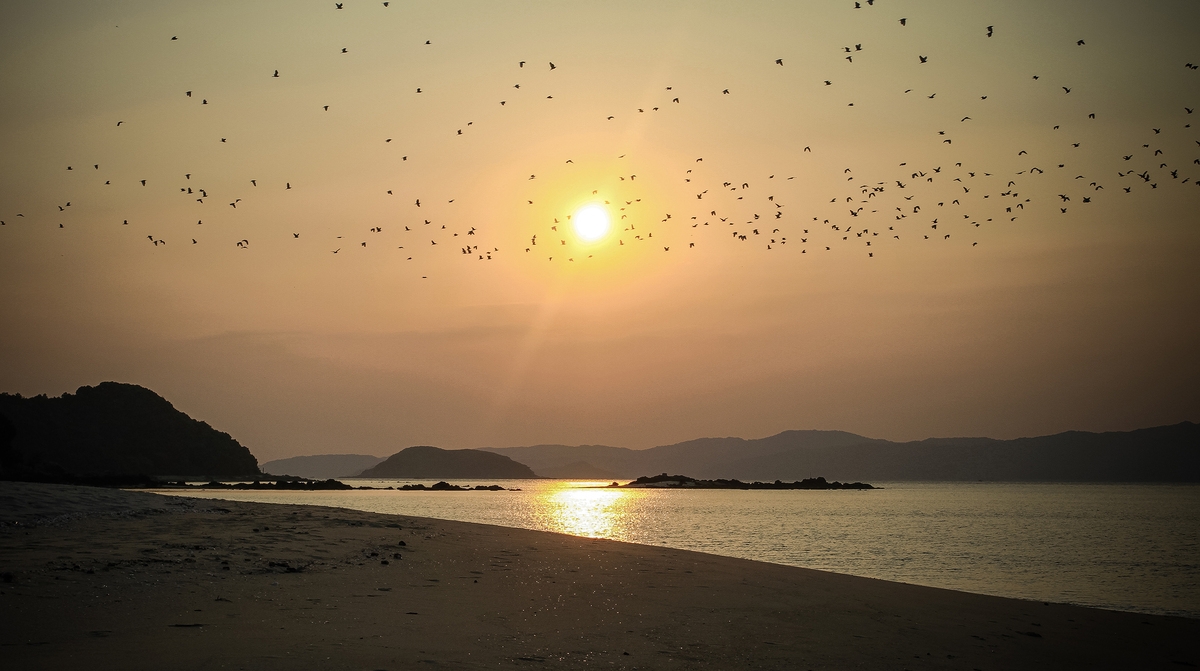 Wonderful sunset view (Photo: VNE)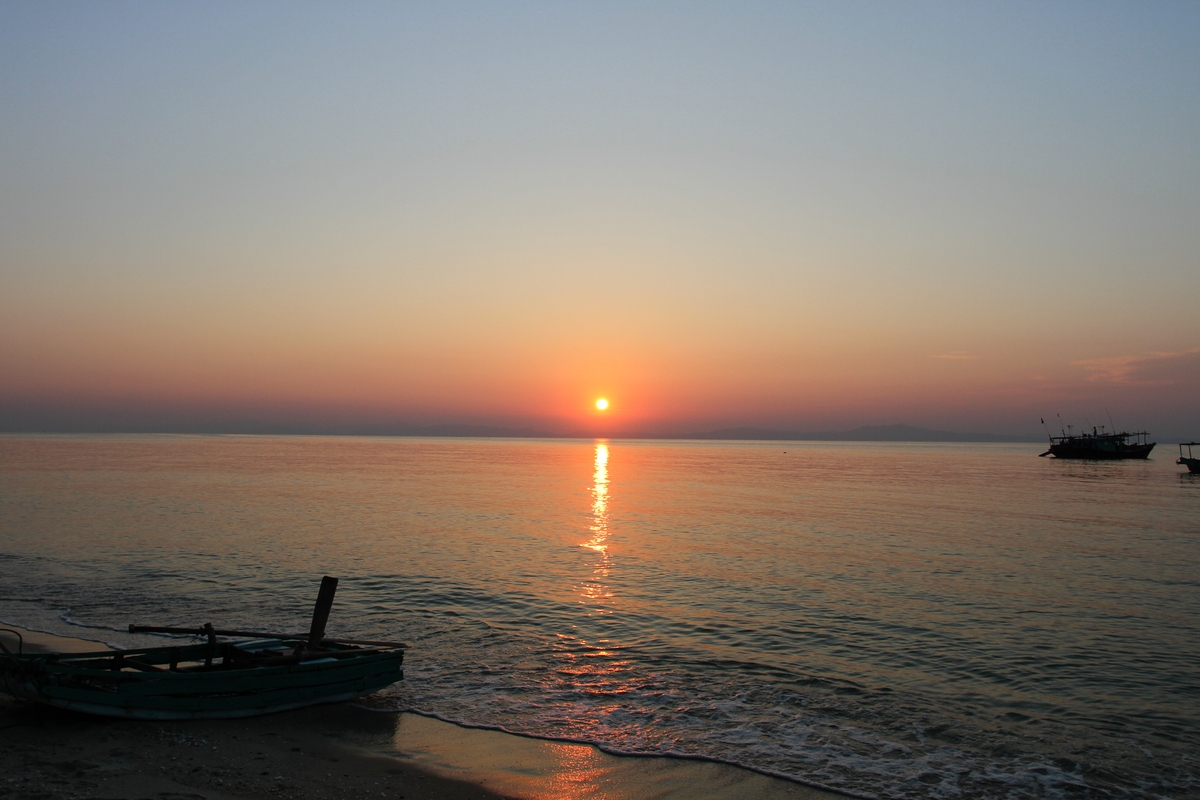 (Photo: VNE)
With the aim of protecting, reviving and developing aquatic resources, in late 2019, Quang Ninh Department of Agriculture and Rural Development has implemented the project of building artificial reef on an area of 8,700 m2 in Co To sea. To date, 500 growing mediums have been released into 2 locations on Small Co To island and at Hon Khoi islet, Dong Tien Commune.
As planned, once the project in the period of 2018 -2019 finishes in Dec. 2020, nearly 9,000 artificial coral reefs will be established, creating a foundation for corals to develop and contributing to reviving biodiversity at the northeastern island district of the country, thereby increasing locals' incomes and easing the burden on natural eco-system which have been degraded.
Picturesque fishing villages in Quy Nhon

Nhon Hai, Nhon Ly, Bai Xep, and Hai Minh are long-standing fishing villages with spectacular and peaceful scenery which attract both domestic and foreign tourists.