COVID-19 combat: Vietnamese students wear anti-droplet face shields returning school
Students in some educational establishments are encouraged to put on anti-droplet face shields along with face masks on their first day returning school, May 4 in an essential move to protect their health amid the coronavirus fear.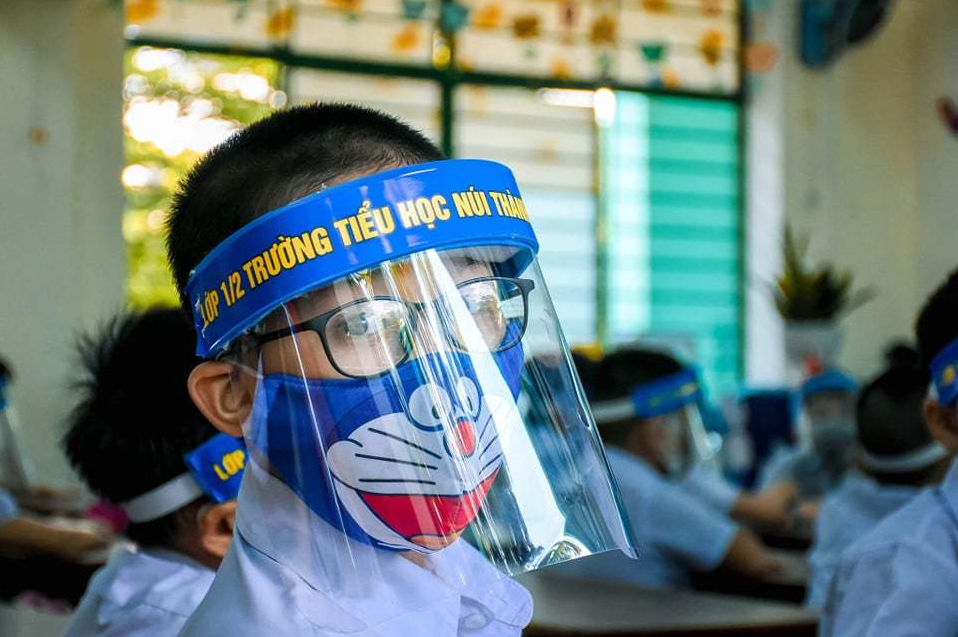 (Photo: Vietnam Net)
While wearing face masks is mandatory for all students on returning school, some schools are encouraging students to put on anti-droplet face shields in class to minimize the spread of the novel virus. "However, it's up to the students to wear the shield or not", Mr. Le Thanh Hung, principal of Nhi Dong primary school said.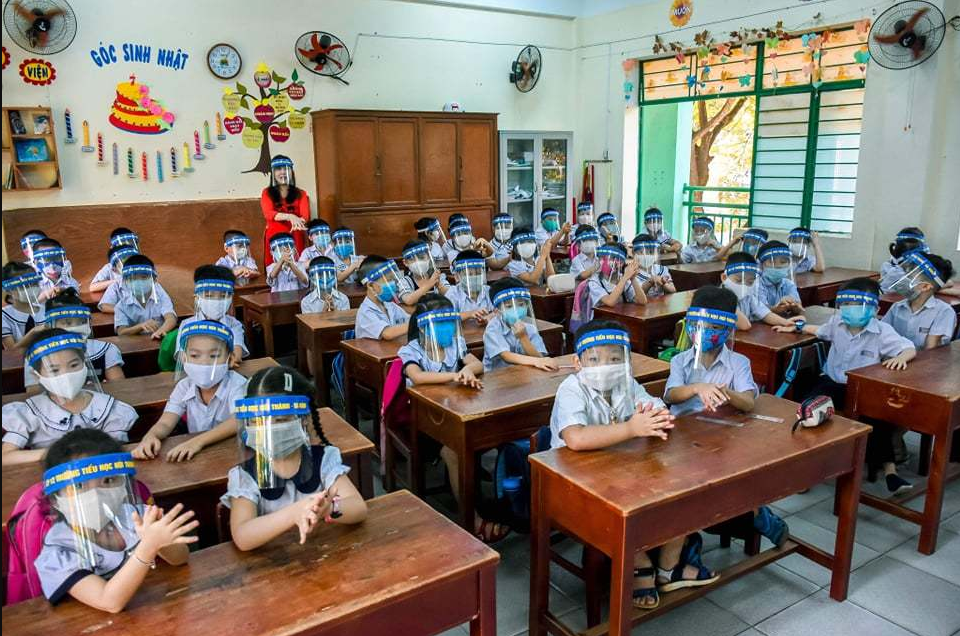 (Photo: Vietnam Net)
Parents of 1st graders in Nui Thanh primary school, Hai Chau province, Da Nang had prepared the self-made face shields for teachers and all the 6-year-old students.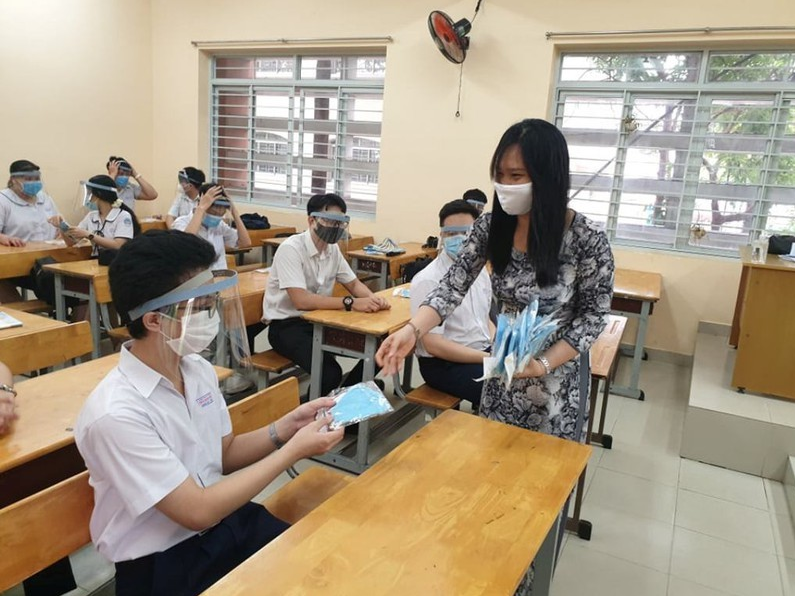 (Photo: Vietnam Net)
In Tran Quang Khai high school, District 1, Ho Chi Minh city, 2,400 anti-droplet face shields are readily available for high schoolers to wear during class. The large number of protective gears costs VND 32 million (roughly US $1.361), all financed by students' parents, Vietnamnet reported.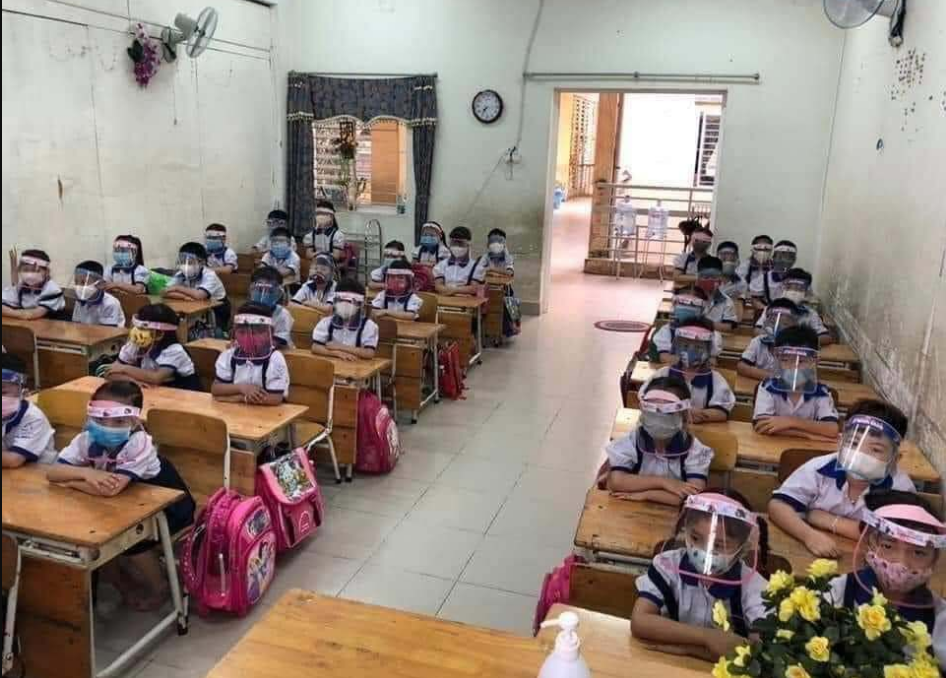 1st graders in Nhi Dong primary school also wear the face shield, together with face masks in class
(Photo: Vietnam Net)
Ms. Thanh Hoa, from District 3, Ho Chi Minh city, whose child is a 4th grader, told Vietnamnet "I'm really supportive of this measure. When kids put off face masks as they feel uncomfortable, there's still another protective layer outside", adding that she would initiate the idea to her son's headteacher and buy him one".
Ms. Hong Thu living in Ho Chi Minh City, another mother expressed her concern over the pandemic "I can only feel secured when the pandemic is completely ended, even though there's no community transmission in Vietnam in the last three weeks".
There are, however, some adults who're against the anti-droplets face shield, saying the layer would adversely affect the children's eyes, making them feel uncomfortable and distracted during class.
Millions of Vietnamese students have

returned schools

on Monday after an over three -month break due to the COVID-19 pandemic.

Students are required to wear masks among measures to minimize the risks of an outbreak.

Schools are asked to sterilize campuses, provide soap and antiseptic hand washes for students, leave windows open and minimize the use of air conditioners.

All educational institutions in Vietnam were earlier closed at the beginning of February when the first infections of the new coronavirus were reported in the country. All teaching activities were moved online. Last month, the country imposed travel restrictions and closed businesses for three weeks to contain the spread of the virus.