COVID-19 News Update: Vietnam enters 80th day without new case
With no new case confirmed, July 5 marks the 80th day in a row Vietnam has recorded no single new COVID-19 infection caused by community transmission, while a total of 310 Vietnamese citizens were brought home from Malaysia on the same day.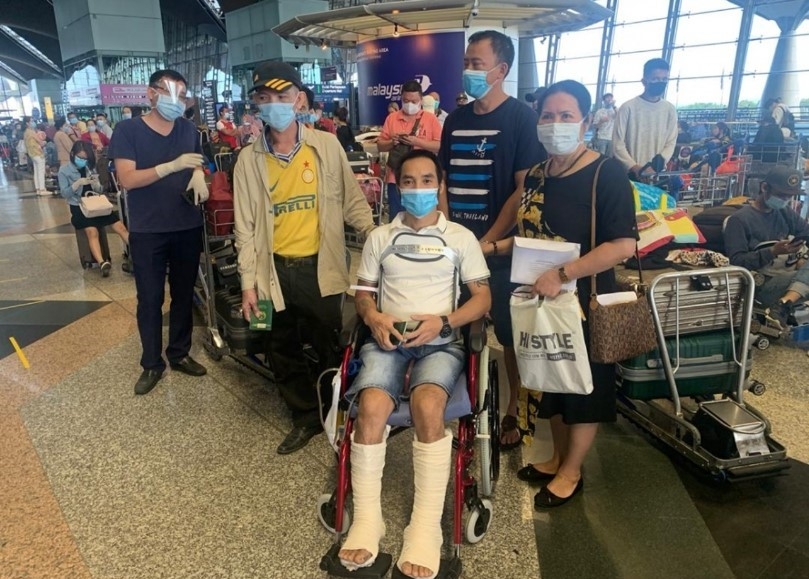 Vietnamese citizens were brought home from Malaysia on July 5.
Malaysia on July 5 reported five new COVID-19 cases in the country as at 12pm noon, raising the total number of cases to 8,663 so far while the cumulative number of COVID-19-related fatalities stays at 121 cases.
On this repatriation flight, the passengers included those under 18 years old, elderly and sick people, workers with expired visas and labour contracts, stranded tourists and students who did not have accommodations due to dormitory closures.
This was a joint effort of competent Vietnamese agencies, the Vietnamese Embassy in Malaysia, the national flag carrier Vietnam Airlines and competent Malaysian agencies.
The Vietnamese Embassy in Malaysia sent officials to the airport to help the citizens with necessary procedures.
Earlier on May 25, 40 Vietnamese citizens were flown home from Malaysia along with 90 Vietnamese citizens flew from Nigeria and Cameroon, also on a Vietnam Airlines flight.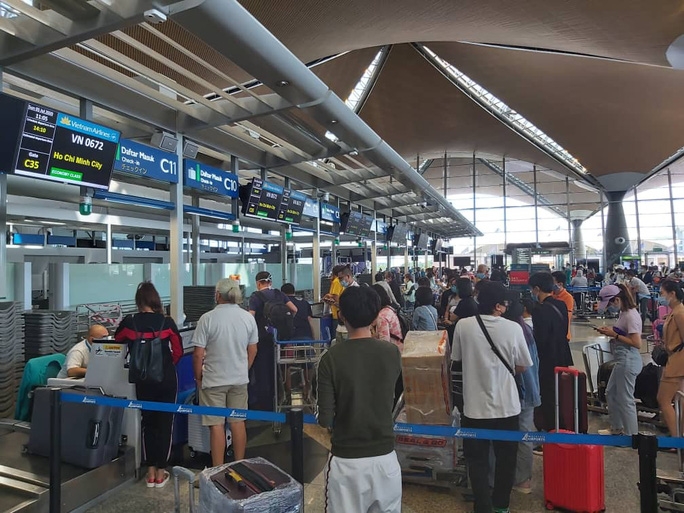 Pandemic prevention measures were implemented strictly during the flight, and crew and passengers underwent medical check-ups and were subsequently placed into quarantine upon arrival at Can Tho International Airport, as per regulations. Source: nld.com
Addressing the Cabinet-locality meeting on July 2, Prime Minister Nguyen Xuan Phuc stressed that it was important to take COVID-19 prevention measures to ensure that the country would not face the second wave of the pandemic.
As the COVID-19 pandemic could still develop in complicated ways around the world, the Vietnamese PM also has allowed some 14,000 Vietnamese people abroad who mostly are children under 18, the elderly, the sick, laborers with expired contracts or no accommodation, students without dormitories, stranded tourists, and others of special cases.
So far, the country has repatriated more than 11,000 citizens from different parts of the world.
Preventive measures were taken seriously during the flight. After landing at the Can Tho Airport, crew members and passengers underwent medical check-ups before being transferred to quarantine camps for health observation as Vietnam enters 80 days without any new community transmission cases.
In the last few months, several special flights have repatriated thousands of Vietnamese from several countries and territories including Canada, France, Japan, Russia, the UAE, and the US, and other countries.
Since December 31, 2019 and as of July 5, 2020, 11,241,655 cases of COVID-19 have been reported, including 530,668 deaths.