Fear of Covid-19 spikes, South Korea limits number of pupils in schools
South Korea on Friday (May 29) imposed limits on the number of pupils going to schools in and around Seoul as officials scramble to tackle fresh coronavirus cases that threaten the country's success in containing the epidemic, reported AFP.
Only one in three pupils at kindergartens, elementary and middle schools in the Seoul CBD - home to half the population - will be allowed to physically attend school each day. The rest will follow the online-learning classes, local authorities told AFP.
Vice Education Minister Park Baeg-beom said that employees and their family members were advised not to frequently visit schools these days.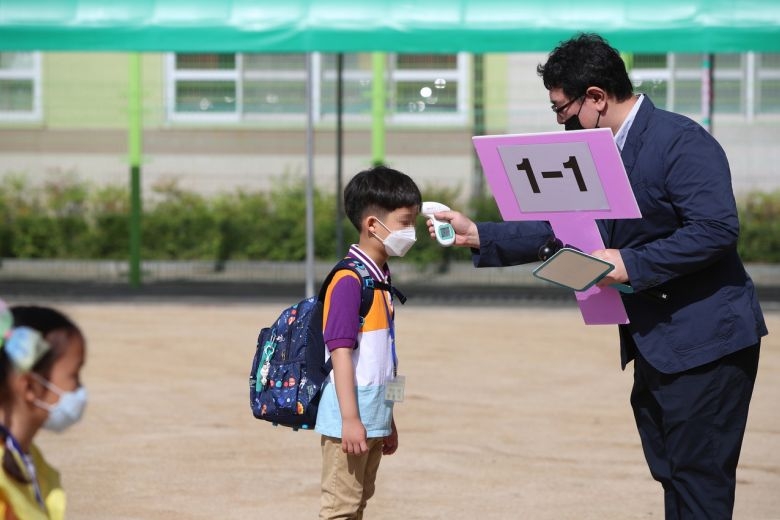 A teacher checks a first grader's temperature at Dongdo Elementary School on May 27, 2020. Photo: EPA-EFE
Hundreds of thousands of high school seniors across the country entered their schools after having their temperatures checked and rubbing their hands with sanitizers. Students and teachers are required to wear masks in classrooms, and some schools installed plastic partitions at each student's desk, according to the Education Ministry.
"Concerns over small infection clusters still remain and no one can predict what kind of situation will arise at schools," Education Minister Yoo Eun-hae said, cited by AFP.
Kim Jong-won, a senior at Gwangyang Baekun High School, in Gwangyang, southwest of Seoul, told Asia Times that the majority of students at the school think it is too risky.
"We have to keep wearing masks when we are in school, and some will definitely say it is uncomfortable," Kim said. "Also, we cannot freely turn on the air-conditioners."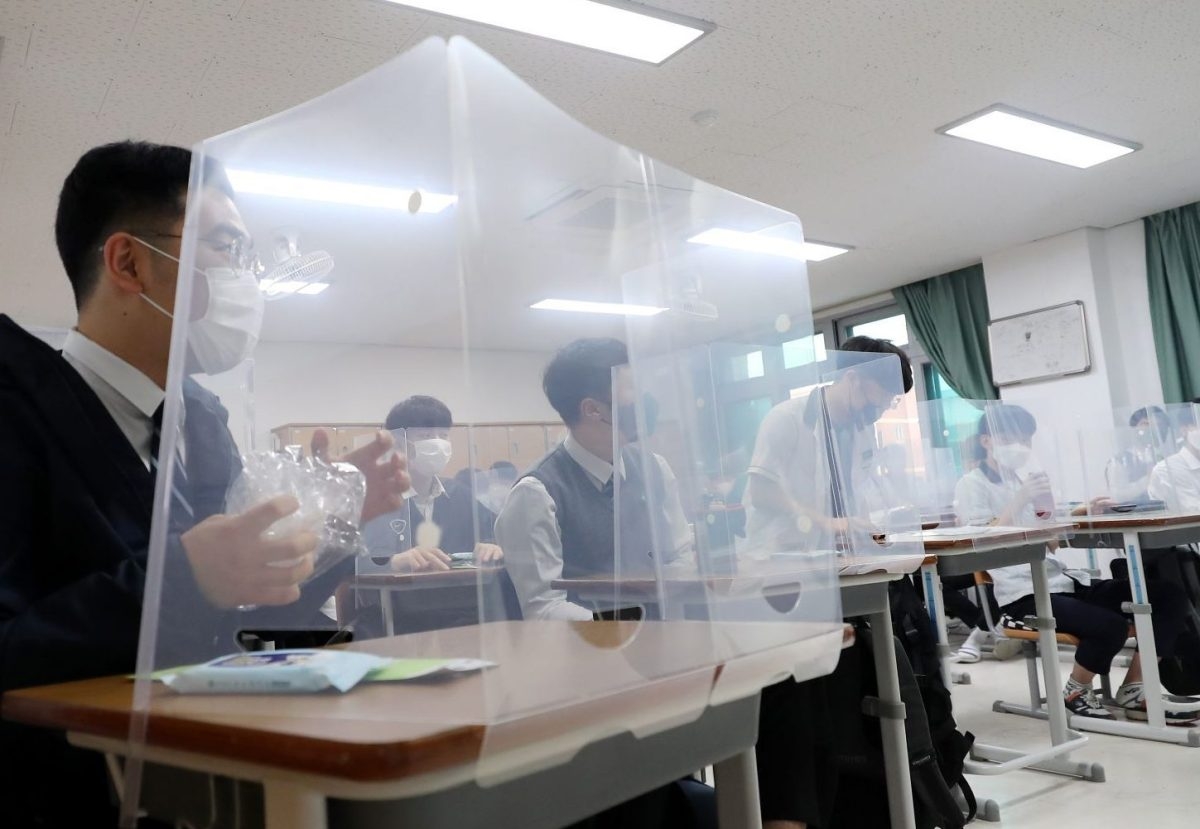 High school seniors at a school in Daejon, South Korea, sit behind plastic screens as a Covid-19 defensive measure. Classes resumed in the country on Wednesday for the first time since December 2019. Photo: AFP
South Korea endured one of the worst early outbreaks of the disease outside mainland China, but appears to have brought it under control thanks to an extensive "trace, test and treat" programme while never imposing a compulsory lockdown.
Social distancing rules were relaxed and the country was returning largely to normal until this week, when it re-imposed some measures in the capital and the surrounding region following fresh clusters of cases.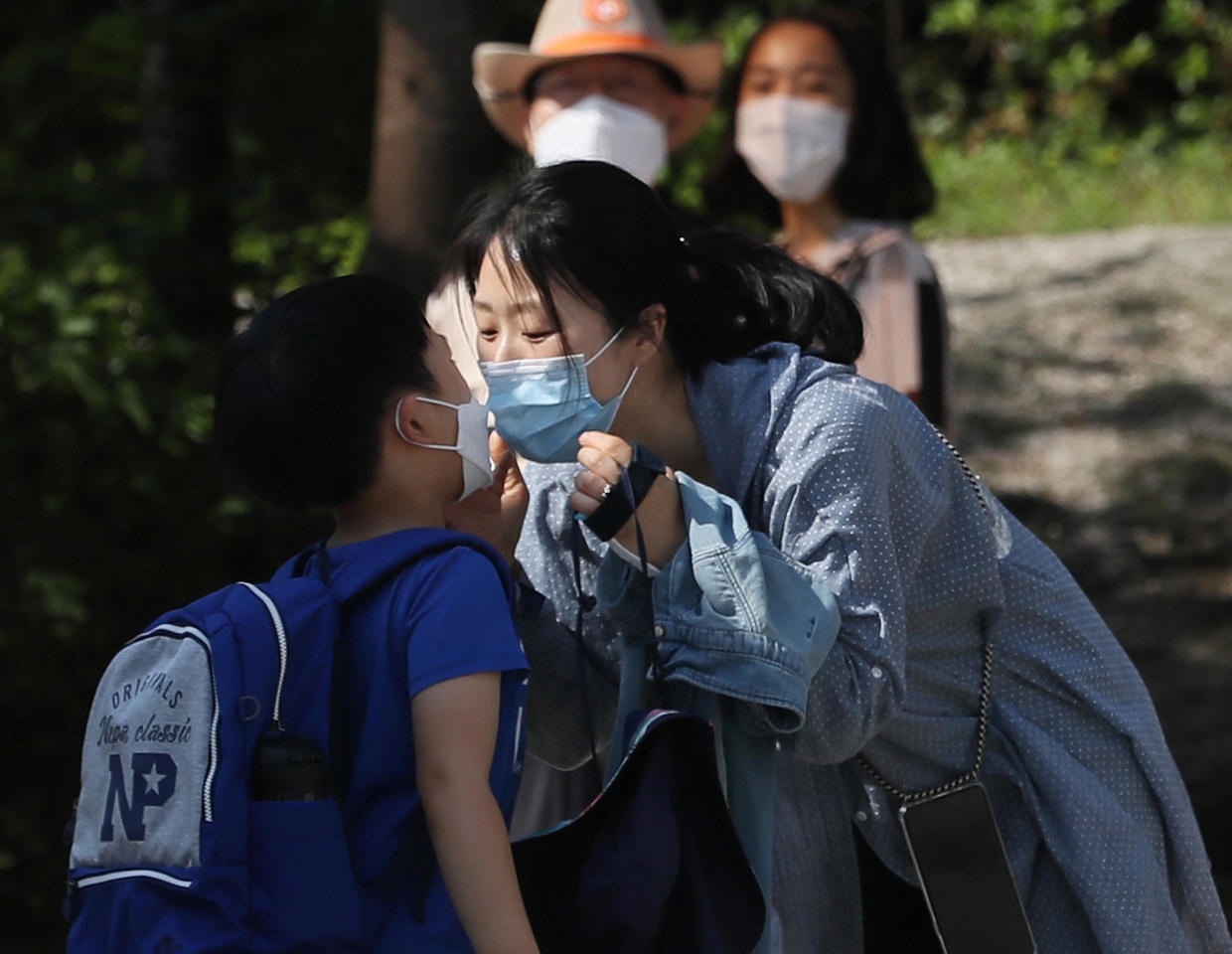 A mother kisses her child as they both wear masks to avoid the spread of the coronavirus disease (COVID-19) at an elementary school in Seoul, South Korea, May 27, 2020. Photo: Reuters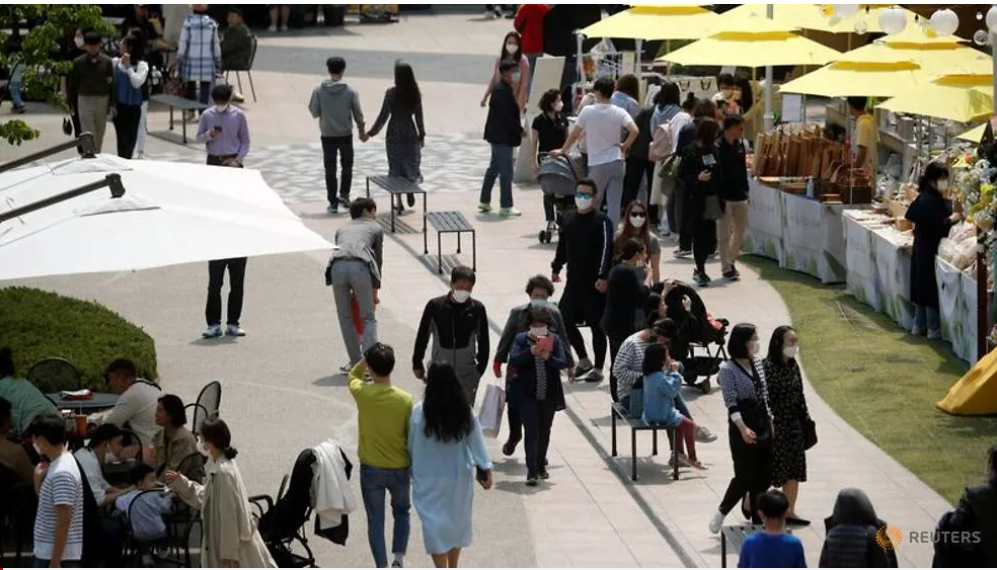 People wearing masks to avoid the spread of the coronavirus disease (COVID-19) shop at an outlet mall in Gimpo, South Korea. Photo: Reuters
The country has been held up as a global model in how to curb the virus, but reported its biggest spike - 79 new cases - in nearly two months as life appeared returning to normal, reported Channel News Asia.
According to CBS News, South Korea has reported the first possible cases in Asia of the new COVID-19-linked illness in children. Two children, an 11-year-old boy and a 4-year-old girl, are both recovering well from what doctors suspect to be the Multisystem Inflammatory Illness in Children, or MIS-C. The boy was released from a hospital on Wednesday and it was expected the girl would go home in the coming days. Test results on both children are still awaiting to see whether they ever had COVID-19. Neither has tested positive for a current COVID-19 infection, but they will be tested for antibodies to see if they might have had earlier infections.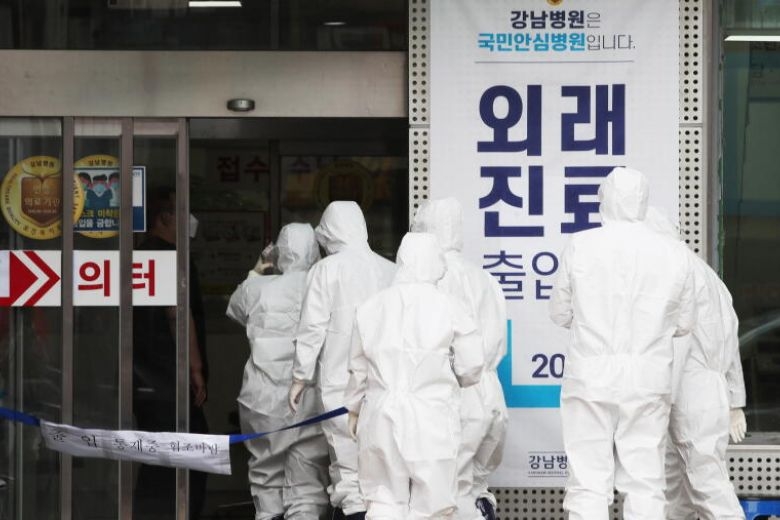 The syndrome has raised fears that Covid-19 could pose a greater risk to children. Photo: EPA-EFE
South Korea's new school year was supposed to start in early March, but it was delayed several times due to worries about the spread of the coronavirus. About 5.4 million students in South Korea have been subsequently taking classes online, counted Time News Agency.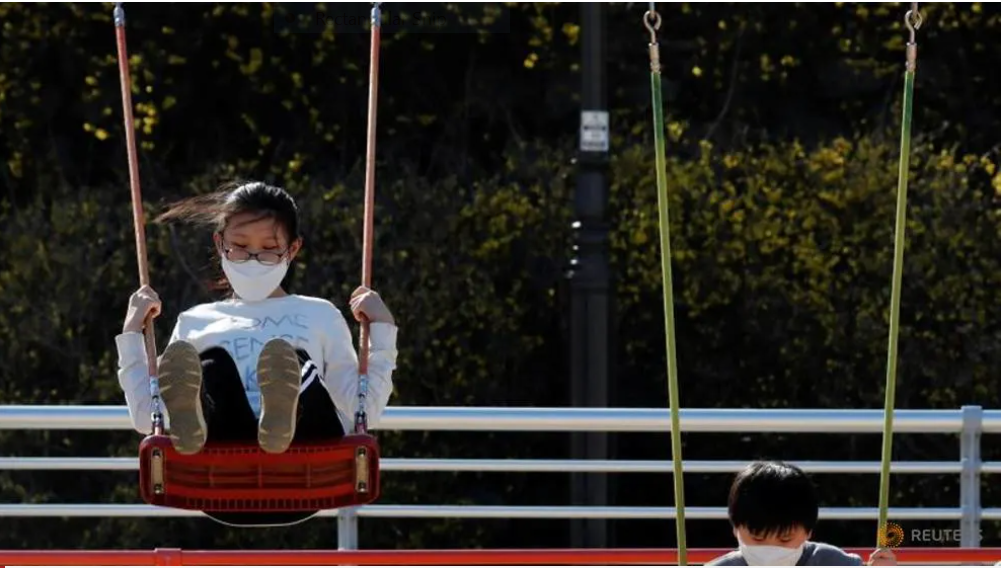 Children wearing masks following the rise in confirmed cases of coronavirus disease (COVID-19), play on the swings at a park in Daegu, South Korea. Photo: Reuters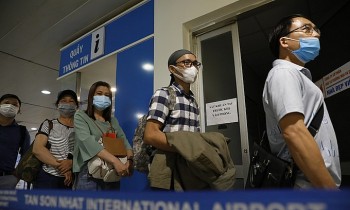 Focus
Over 55.5 million people in Vietnam have now been fully inoculated, while more than 73.8 million people have received at least one dose of Covid-19 vaccine.