Gold Price Today July 22: Continues To Break All Records
Gold prices posted at all small and large enterprises have gone through the roof at the end of July 21, 2020.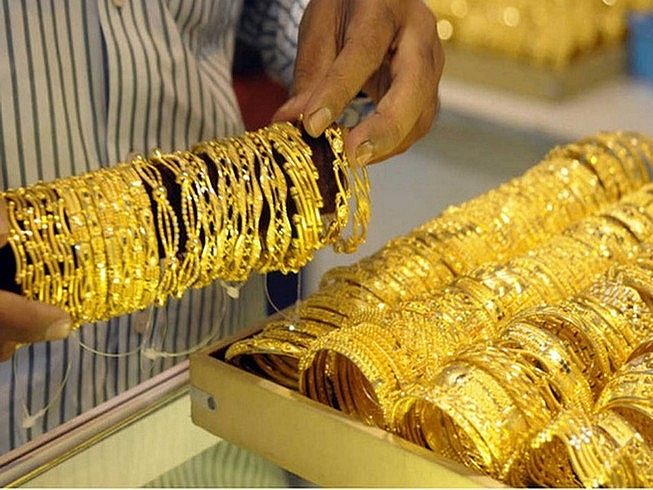 Gold prices posted at all small and large enterprises have gone through the roof.
From early morning until afternoon on July 21st, the gold price has gone up from 500,000 to 700,000 VND per tael ($16.29 to $22.8 per ounce), marked the highest price ever in the market.
At 5 pm yesterday afternoon, SJC (Saigon Jewelry Company) gold price increased by 500,000 VND/tael on the buying side and 570,000 VND/tael on the selling side, listing the buying and selling price at 51.05 - 51.5 million VND/tael.
Meanwhile, DOJI Gold and Gems Group increased the price by 620,000 VND per tael at both sides, bringing it up to 51.22 to 51.47 million VND per tael.
The gold price has been breaking all records but the difference between buying and selling prices has been maintained at a very low level in recent days, commonly at 200,000 - 350,000 VND per tael.
In the world market, the price of gold continues to go up, reaching 1,824 USD per ounce, which is 14 USD higher compared to yesterday. The global gold price is about 350,000 VND per tael cheaper than SJC gold bar, as converted at commercial banks' foreign currency exchange rates.
Ever since the first record was broken on July 6th, the global gold price has been rising continuously, especially when the COVID-19 pandemic is still spreading, causing negative effects on the world's economy.
The domestic gold price has also witnessed a dramatic rise in just 2 weeks, peaked at the highest rate ever.
Gold Markets Break Out
Bullish sentiment in the precious metals space will take gold prices to their all-time highs, according to Citigroup Inc., which views the upward move up as "only a matter of time."
"Nominal gold prices have already posted fresh records in every other G-10 and major emerging market currency this year," Citigroup analysts said in a report. "It is only a matter of time for fresh [highs in USD-terms]."
The record-high price to beat is around $1,920, which was reached back in 2011. At the time of writing, August gold futures were trading near nine-year highs of $1,840.80, up 1.29% on the day.
Citi projects gold to reach its all-time highs in the next six-to-nine months, the report stated. On top of that, analysts see a 30% chance that the yellow metal tops $2,000 an ounce in the next three-to-five months.
The drivers pushing gold higher are loose monetary policies, low real yields, and increased allocation to gold.
Rising safe-haven demand will also continue to lift silver prices, analysts added, projecting for the precious metal to rise to $25 within the next six-to-twelve months and even possibly reaching $30 in a bullish scenario.
At the time of writing, September silver was up nearly 7% on the day and trading at $21.540 an ounce.
Tuesday, the market is focused on a potential agreement between the European Union leaders for a massive stimulus package that deals with the coronavirus-related economic fallout. Markets are optimistic that the 750 billion euro ($857.33 billion) recovery fund and its related 1.1 trillion euro 2021-2027 budget will help the EU economy recover after the COVID-19 pandemic.
In the U.S., investors are carefully watching their own stimulus talks. Senate Majority Leader Mitch McConnell, Treasury Secretary Steven Mnuchin and other key players, are scheduled to meet in the White House on Tuesday. Republicans are expected to propose a $1 trillion rescue package, which is much less than the Democrat's proposal of $3.5 trillion.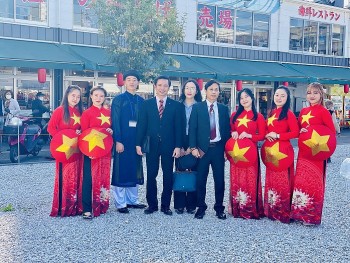 Overseas Vietnamese
The Kochi-Vietnam Cultural Exchange Festival has been organised in Kochi Prefecture, Japan, recently for first time in an effort to boost cultural exchanges and cooperation between the two countries.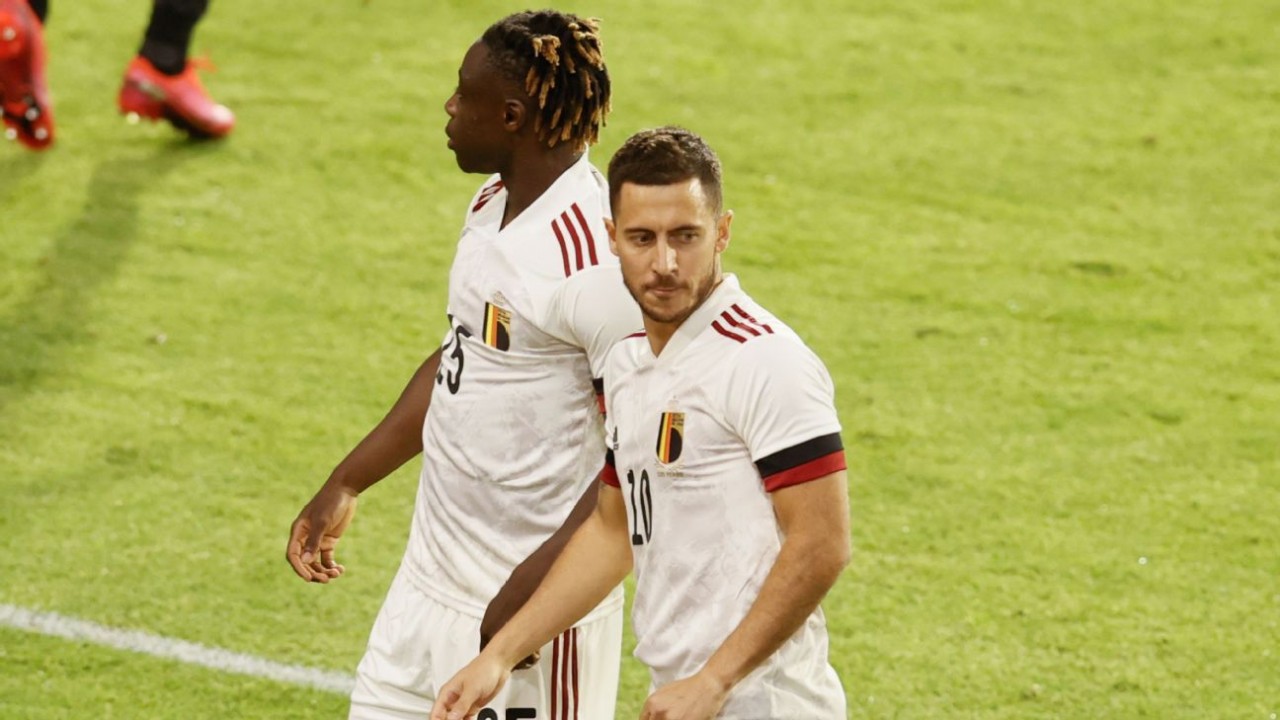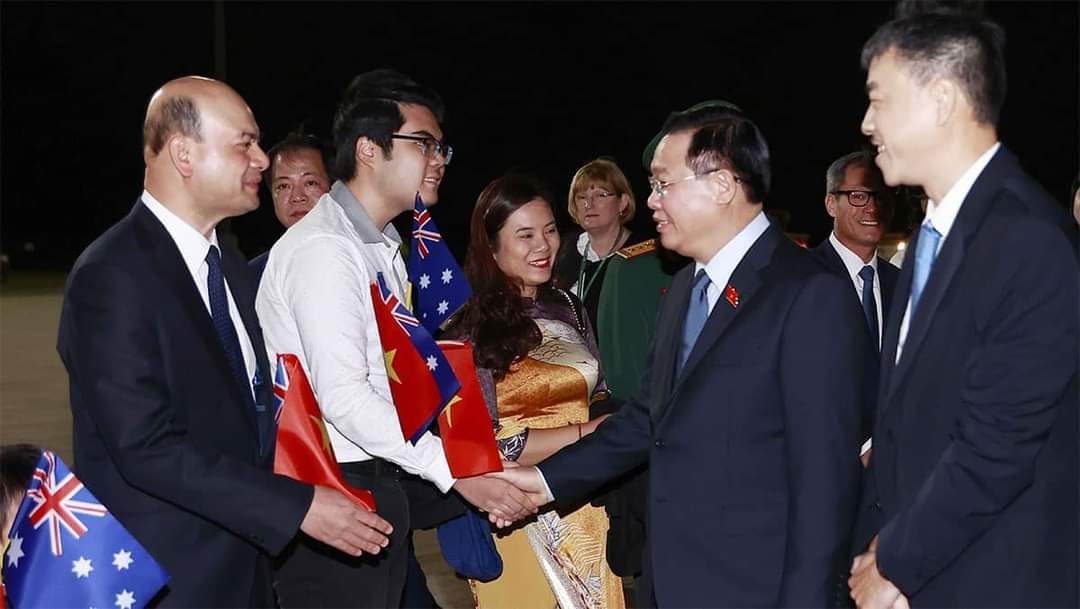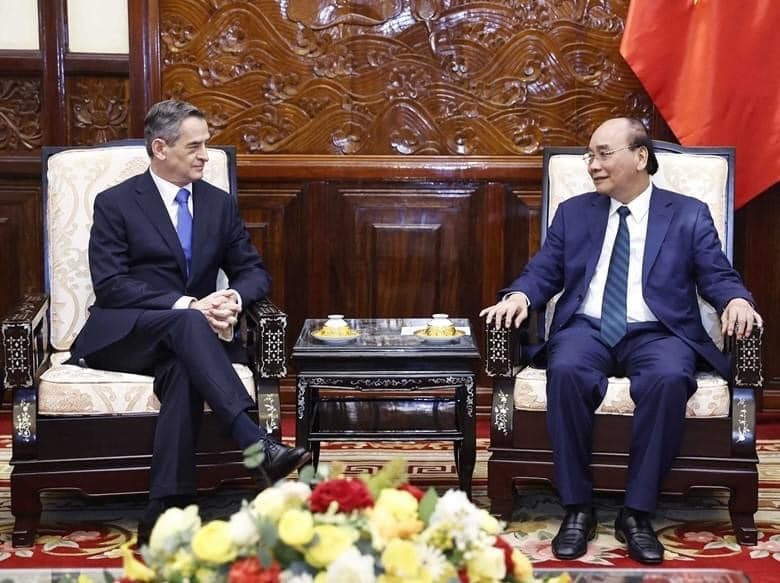 Economy
In the time to come, authorised agencies of both sides will work together to increase the export of Vietnamese fruits to Chile, and the import of Chilean goods into Vietnam, said outgoing Chilean Ambassador Patricio Becker
November 29, 2022 | 21:25