Libra Horoscope October 2021: Monthly Predictions for Love, Financial, Career and Health
Libra Horoscope October 2021: In October 2021, the stars' transit is going to put Libra in a position of choosing between their roots, the present and their future. Natives of this sign are going to go through a period of contradictions.
Monthly Planetary Horoscope
You're still in the midst of a yearly personal pleasure period until the 22nd and you have energy, self-esteem and self-confidence. Personal independence is still as strong as it will ever be this year. Make the changes you need to make for your happiness. Like last month your job is to balance your interests with those of others. You go back and forth here. The personal appearance shines. There is glamour to the image. A good period for buying clothes and accessories as the taste is better than usual.
Love is very happy – like last month. Both your love planet and your planet of friends are in your 1st house. This shows that you have love and friendship on your terms. Both the beloved and your friends are devoted to you and going out of their way to please you. Social invitations seek you out. Love pursues you. On the social front just go about your business and these things will find you.
Finance is improving in the month ahead. First, your financial planet, Pluto, which has been retrograde for many months, starts to move forward on the 6th. You have more clarity and financial confidence after that date. On the 22nd, the Sun enters your money house and you begin a yearly financial peak. Friends are helpful financially. High-tech and online activities likewise. Your networking abilities aid the bottom line. You're probably spending on the latest technology this month and it seems like a good investment.
Venus moves into your 3rd house on the 7th and stays there the rest of the month. Thus, there is a strong focus on intellectual interests and communication. The ruler of your Horoscope in the 3rd house makes that house very strong: students, below college level, are doing well in their studies. The intellectual faculties are sharper. Even if you are not formally a student, you are more studious this month. You attend lectures or seminars, read more, and so on.
The month begins with retrograde activity at its maximum level – 60 per cent of the planets retrograde. But this will drop precipitously as the month progresses and we will end the month with only 20 per cent retrograde. Health is excellent this month. If you want to enhance it further follow the advice given in the yearly report.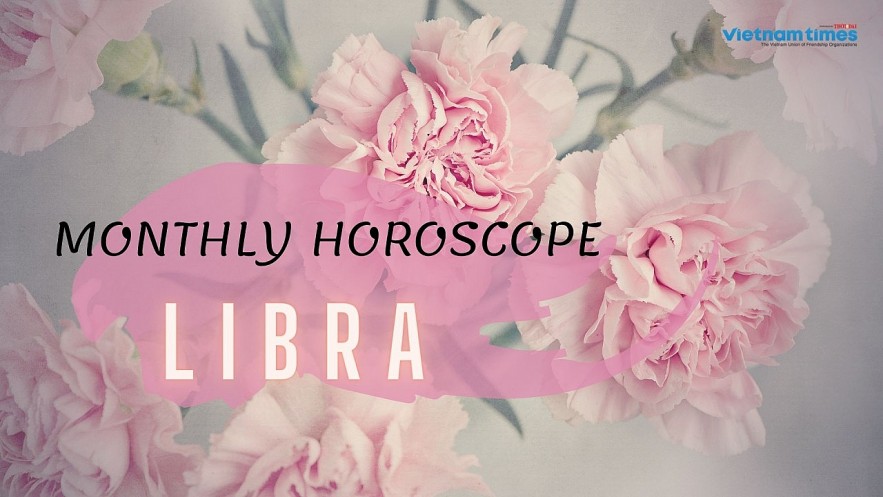 Libra Monthly Horoscope. Photo: vietnamtimes.
Libra Monthly Horoscope
October 2021 Libra Horoscope advises you to be pleasant in your attitude and you should not be stuck with petty things. Great things can be achieved by generosity and good relationships with your contacts. You should not brood over things and be optimistic if you want to achieve success in life.
There will be good opportunities for sensuality in love partnerships. There will be a good amount of appreciation from others. This will help Libra personality to achieve whatever is wanted. Things will become stormy on the relationship front during the last week of the month. There will be obstructions for career advancement, and they can be handled with some tact.
Apart from career and academics, the month of October will remain somewhat dull with regards to the other aspects for Libra natives. You may face some severe financial crunches during this month. There will be a constant struggle in developing the right amount of balance between the inflow and outflow of your resources.
The second half of the month will be favourable with regards to your trade Ventures. Family life will also be full of ups and downs. Debates and classes will take place with life partners. Domestic environment would get polluted. However your societal stature will increase. Love relations may also face a blow during October 2021 and you may have to face some health difficulties as well.
Stop looking around and start studying yourself more, as you have the tendency to ignore some real problems while imagining others. There are good auspices for the beginning of the month, seeing you're more passionate than ever, no matter if it's about work, love or your home. Others paying you all their attention puts you on top. Perhaps you're going to be a bit more pretentious. Around the day of October 22nd, the planets and your own heart are going to make things harder for you, so it would be a good idea to anticipate. At work, make sure to be diplomatic and calm with your colleagues.
In October 2021, the stars' transit is going to put Libra in a position of choosing between their roots, the present and their future. Natives of this sign are going to go through a period of contradictions. Their feelings will have them being nostalgic about where they're coming from, yet they won't want to remain anchored in their own past, as they're ready to just spread their wings and take flight into the future, where emotions no longer allow them to get bored about the present, which is very rational.
You should avoid focusing too much on this, also being carried away by your own heart. There will be a few weeks in which Libras are going to invest without risking, but only in the short term. This will bring them more money for the winter, which is good because their alliances at work may fail and they may go through a period of challenges. However, if they are ready to fight anything, they will manage to overcome any problem. No matter what, they need to avoid focusing on matters that aren't that important or don't seem clear in their mind and eyes.
Libra Monthly Love Horoscope
For Libra natives in particular, this month will not be quite favorable for love relations. The poor condition of your family life will be clearly seen in your love life. The planetary transits and positions also do not seem to quite favour your love life.
There will be no warmth in your relationship. There will be no relevant sweetness in the relationship, so that your heart can remain filled with love. The conjunction of the Sun and Mars in the latter half of the month will change things for the better. Anger will definitely cause problems in the relationship. Try to keep a tab on your nature.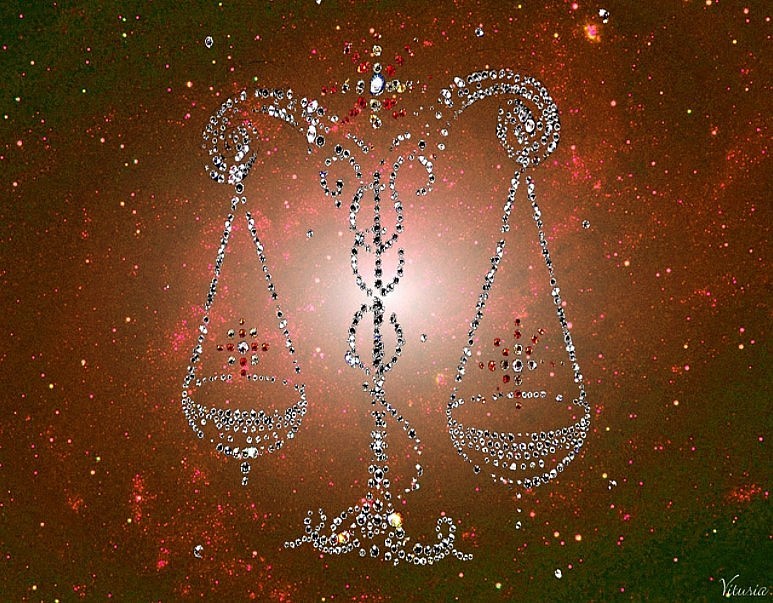 Libra zodiac sign. Photo: horoscope2021.
The beginning of the month will be very favourable for married natives. But it is also worth noting that the whole month Mars will be on the seventh house. Mars, the red planet will make your life partner's nature fierce, which will bring tensions in the husband-wife relationship and this will lead to family debates. Try to avoid futile disputes. Be patient if your spouse remains angry with you. This is the only way to not let conditions worsen.
Libra compatibility is favorable for new love relationships during the initial days of the month. End of the month is not auspicious for love affairs. Your attitude towards love will be unusual and this may impact your love relationships.
Marital relationships will be under stress this month and it will take time to heal the wounds. You should not give up and things will become normal in due course. It is better to postpone planning for a child. The beginning of the month is not favorable for relationships and you may lack the enthusiasm. The second week of the month is favorable for making new relationships. By end of the month, love will be ecstatic. Libra zodiac singles will get love easily in social gatherings and entertainment centers. Libra pregnancy at this time is assured because of the happiness enjoyed by both you and your spouse.
The Libra zodiac sign predictions foretell that you are likely to engage in conflicts with the elders since you are controlled by a mind of your own. But it is upon you to ensure that you do not get worked up quickly to avoid being cursed by those who are senior to you. You will have to ensure that the Libra children are not caught in between the arguments that will be ensuing between you and the elders.
Your family life will be full of ups and downs. The second house of your sign is under the Occupancy of Ketu. Because of this, the domestic environment will get polluted and clashes will take place between family members. Try to remain patient as the times can be quite trying. Saturn and Jupiter are seated together in the fourth house. This conjunction of both these planets indicates that your family will be connected with a social cause in this month. Astral configurations are positive and this will have a beneficial impact on the family environment. Relationships with senior members of the family will be harmonious and you will have their support for your activities. Family finances will not pose any problems.
Children will be negatively impacted by adverse planetary aspects. Their performance in educational activities will be below par. Commerce students will particularly have problems with their courses. Their attitude towards senior family members and teachers will be a matter of concern. This should be corrected by parents.
You can also actively participate in the welfare works of the society. It will only provide an increment to your and your family's reputation. This will have a positive effect on the family environment and some amount of relief will be granted from this ongoing stress. You will get the full support of your siblings. This will provide some mental peace and you will finally be free of stress.
Libra Monthly Money Horoscope
The monthly 2021 horoscope predictions show that monetary growth will be your portion this month. You will not have to worry about financial issues because the stars are rightly aligned to bless you in this sector. The Libra star sign will get assistance from others when it comes to financing projects.
From an economic point of view, the month of October will not turn out to be quite favourable for Libra natives. Situations will be quite adverse at the beginning of the month. The royal planet Sun and the red planet Mars are present in the twelfth house of your Kundli. The position taken by both of these planets cannot garner any positive results for your economic side.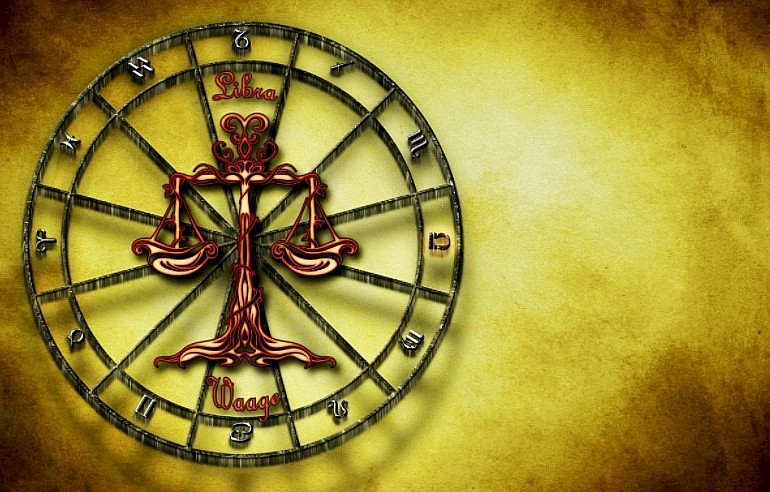 Libra Horoscope. Photo: horoscope2021.
Consequently, your expenses will increase drastically. Apart from this, Mercury in retrograde motion if present in your twelfth house which is indicating an increment in your expenses. At the same time, your income is also likely to decrease. As a result of this, mental tensions can increase. The most important thing would be to remain extremely alert and careful during this time. Keeping a tab on your expenses would be the second best thing to do.
2021 October forecast for Libra zodiac is not auspicious for the finances of businessmen and traders. Even exporters and fine arts dealers will face problems in their marketing activities. In the absence of reasonable income, you may have to draw money from your savings to cover your expenditure.
Astral aspects are not propitious and hence new business ventures should be postponed. You fail to get support from financial agencies. Investments and speculations will not give the expected gains. You will have a good money situation this month, as your income will come from multiple sources. This means you will be able to pay your debts. In case you have applied for mortgage, expect your loan to get approved. Also, if a payment made out to you has been blocked, expect it to get released. You will be guided by your intuition to make sound investments that will bring you enough money for any whim of yours.
Libra Monthly Career Horoscope
Right until October 14th, Libras should avoid making any transaction of commercial nature, also be innovative at work. After this specific date, their sky will be clear and they can accelerate their pace because success will be in their path. Right on, starting with the month's 2nd fortnight, they will be very happy with how their financial matters are being solved and the fact that they're being recognized for their efforts at work. Their income is going to increase, not to mention they will possess the mental energy required for them to have an excellent performance in their profession.
With regard to the professional life of Libra natives, October 2021 is quite a favourable time. You will get the desired success at your workplace because of which you will remain elated. You will speed up your efforts in order to make it to your goals. In your Kundli currently, Jupiter or Brihaspati is aspecting the tenth house which is creating prospects for you to excel in your professional life. As per the Libra October horoscope 2021, the role you play in your profession will be that of a supportive nature. The career growth of others will be your number one priority. Your happiness will also influence your career growth.
Your senior professionals may remain pleased with your work and may even hand over some new responsibilities to you. A promotion may be on the cards. Those natives who run their own business may come across a somewhat unfavourable time during the first half of October 2021.
However, you should keep up the hard work and not lose faith and success will be yours very soon. Business professionals will get a grand new order during the second half of the month and your trade venture may even get expanded. Relations will get established with some new clients.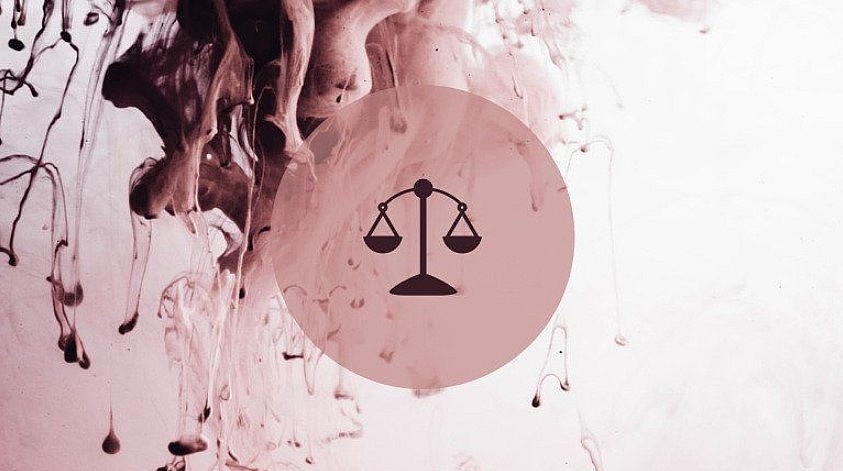 Libra Horoscope. Photo: thehoroscope.
Libra Monthly Health Horoscope
Your health is also expected to remain in low spirits during October 2021. You will lack the necessary freshness required to keep things going. Fatigue or any other kind of problem makeup troubling you. It will be primarily because of Mars which is situated in the twelfth house of your sign. Taking balanced diets and playing with your children will aid in maintaining your physical health. These activities will also improve your well-being intensely. It is advisable to stick to your regular fitness routine and healthy diet program. This will ensure that your health will be fabulous. Anxiety problems can be taken care of by good meditation techniques.
Apart from this, Mercury retrograde will also take place in your twelfth house on the 2nd of October. Both of the situations of these planets will make you face severe physical difficulties. If you have been suffering from any chronic disease, then it may escalate during this month. You may suffer from any eye disorder or insomnia. There are also chances of you falling prey to an accident. Apart from this problems like fever and headache may also keep troubling you.
Just like in other sectors of your life, in October Libras are going to be good. Their will feel healthy and have enough time to make themselves more beautiful, either by going to the gym, detoxifying their body or going to the beauty/hair salon. Astral aspects are quite propitious and this will ensure that there will not be any major health disorders. Chronic ailments will be taken care of and minor disorders can be taken care of by routine medical assistance.
Either way, they will change their style and looks, which will help them feel more alive, healthier and very beautiful. By feeling this way, they will be able to perform greatly on all levels.
Best Days Overall: 5, 6, 14, 15, 23, 24, 25
Most Stressful Days Overall: 12, 13, 18, 19, 20, 26, 27
Best Days for Love: 5, 6, 10, 14, 15, 18, 19, 20, 24, 25, 29, 30, 31
Best Days for Money: 4, 6, 7, 8, 9, 13, 15, 22, 24, 25
Best Days for Career: 5, 6, 14, 15, 26, 27
Important numbers: 1, 7, 13
October important dates: 11, 14, 22, 27, 29
Horoscope October special note:
"Away you have the chance to meet someone special, who will make your previously organized world turn upside down. Keep your eyes and ears wide open so as not to miss the opportunity that fate gives you."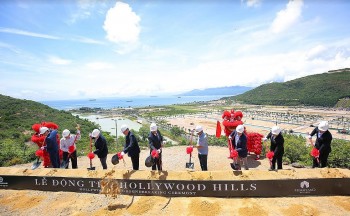 Economy
On October 2, at Hai Giang peninsula (Quy Nhon city, Binh Dinh), Hung Thinh Corporation held the groundbreaking ceremony of Hollywood Hills by YOO Inspired by Starck – a subdivision at MerryLand Quy Nhon. The event marks the first time that the world's No.1 ranked design and branded residence company YOO Inspired by Starck is officially present in Vietnam, with a collection of villas designed by creative director, Philippe Starck.