Meaningful life lessons behind fatherhood's rigorous education
Phuong Uyen Tran, Tan Hiep Phat Group Deputy CEO, remembered his father's viewpoint on bringing up children and how she learned from the way her father did to lead one of the largest business in Vietnam.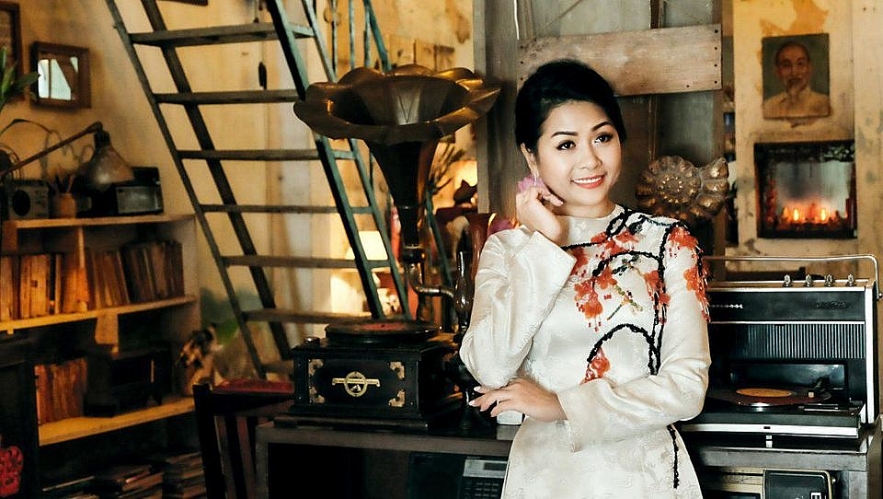 Phuong Uyen Tran. Photo: Forbes.
I was always so frightened of him as a child. He seemed so stern and unforgiving. He once thrashed me so badly I was physically sick. One time, Bích wet herself after he walloped her for playing on top of one employee's car. My father did it because he wanted us to respect THP's employees. To understand that they were the ones generating the income that put rice on the table. Not to think of ourselves as the center of the universe, but learn to serve others rather expect to be served ourselves.
He did not want us to grow up as the entitled children of rich parents and was forever bringing us back down to earth if he thought we were giving ourselves airs and graces. I did not fully comprehend this at the time. I just thought it was not fair that other children had toys, whereas I had to make my own from scraps on the factory floor.
My father spent much of his childhood at the orphanage being flogged for some perceived misdemeanor or other. It made him a stronger person and he thought it would help us too. One of his favorite sayings to our mother was, "We're bringing up children not chickens. They have to learn to stand on their own two feet."
But the personal development work we did also helped my father to understand himself and how his childhood experiences had made him the person he was. He understood that just because certain experiences had shaped him, they were not necessarily the best ones to apply to others.
Someone who is successful in life often attributes his or her achievement to certain traits picked up in childhood and then tries to replicate them ad infinitum. But that is not always the best method. One of the most difficult aspects of the training was defining the inner self. For most people it is even harder than defining what a family should stand for. What we learned is that people have very different ways of doing this.
Some people never get beyond their senses. They live to eat, or drink or shop. These people are living organisms, ones that live and die without ever really knowing who they are or why they exist. For some, the family is all-important. For others it is an organization. For others still it is the nation. Ho Chi Minh is a very good example of someone who put the idea of nation above all others. Martin Luther King and Gandhi are others.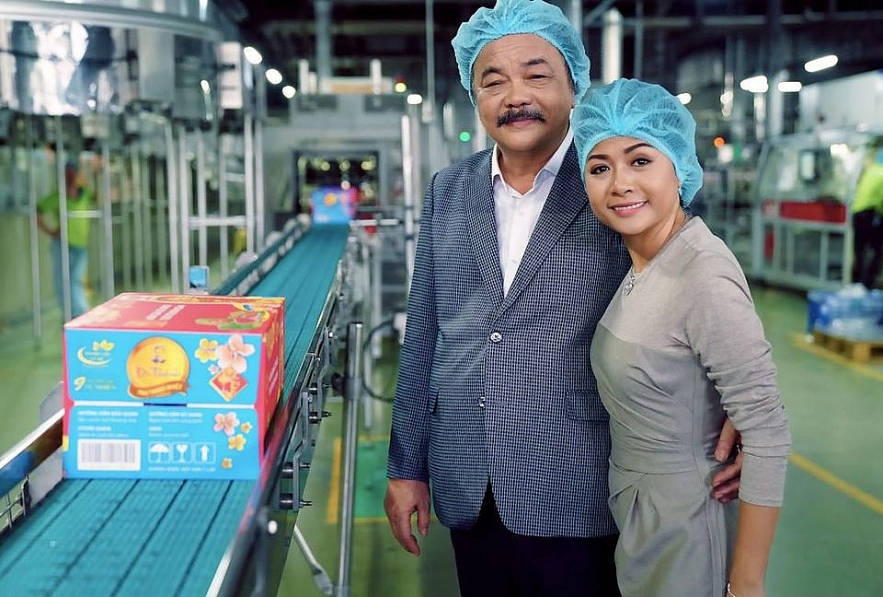 Phuong Uyen Tran and her father. Photo: Forbes
For Bích, the answer is an organization: THP. A few years ago, she told my father to think about all the employees and their families after he broke down when my mother had a stroke and was then diagnosed with cancer. He was not sure he could carry on if something happened to her. My sister told him that she also felt despair, but he could not give up just because he felt like it. She told him he had to put the company and its employees first.
Once a person has a true sense of self, he or she then must learn how to manage it. This is one of the things human beings tend to find most difficult in life. People are generally prone to go far easier on themselves than others. It is much easier to shift the blame elsewhere than to understand how we may have been at fault.
But how can people manage or lead others if they cannot manage themselves? In this context, taking responsibility does not mean taking control of a situation and issuing instructions to make ourselves feel good about our superior status or the power we wield over others. It means understanding our own personality and how that affects other people.
In the past few years, especially in 2018, Tan Hiep Phat and Phuong Uyen Tran are among Vietnamese names in the field of business that appear the most on international media because of their stories inspiring co-startups as well as millions of consumers around the world.
That Forbes first published the book "Competing with Giants" by a Vietnamese businesswoman has help promote the name of "rich man" Tan Hiep Phat.
Afterward, in the minds of many consumers, each water bottle is not only a drink but a crystallization of the desire to overcome difficulties and the spirit of entrepreneurship, an organic trend and Vietnam of miraculous stories.
And also from this book uncovered the aspirations of Tan Hiep Phat, as Mr. Hiroshi Otsuka, President and CEO of Musashi Seimitsu said: "An unmissable insight into how and why Vietnamese businesses are quietly growing into global players."
About author Phuong Uyen Tran
Working as a powerful businesswoman, Forbes published author, Phuong Uyen Tran is a model of success in Vietnam. Phuong Uyen Tran is also a special contributor for Vietnam Times. Her writing, including "Competing with Giants" book, and her latest articles are to advise and inspire young people to start-up, overcome challenges and reach out to the world. It is the story of a little girl taking the great responsibilities for a corporation and devoting herself to society.