Thu, a freshman at La Trobe University repatriated Vietnam on March 18 and traveled straight to the centralized quarantine zone. To make a good use of this special time, Thu chose to make each day count. With the teaching experience she accumulated previously as a tutor, Thu opened an online class, teaching English lessons to Vietnamese students, but this time, she doesn't charge her student any penny.
"Witnessing the hard work of doctors and soldiers in the fight against Covid-19, I felt like I need to do something useful to contribute to the joint efforts. There is not much to do in here, so I made up my mind to teach English for free via the Internet, simply to make this time more useful", Thu said.
"I used to teach English online back in Australia. With the recommendations from my 'old students', so far I've had 10 new students now", she added while smiling.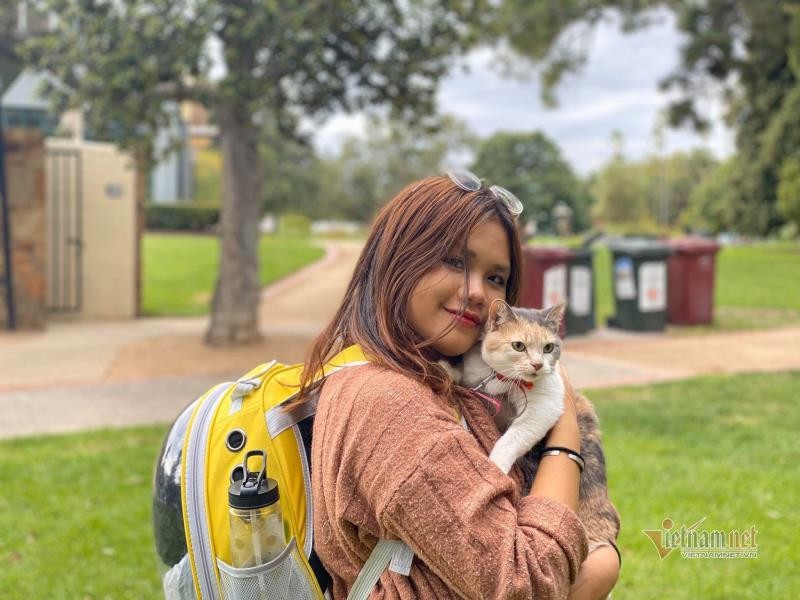 Thu at La Trobe University (Photo: NCVV)
4 days since her virtual class opened, Thu shared that she had received good feedback from students, which lifted her up. She also got compliments and sincere thanks from their parents.
"The best part is that I have classes full week, regardless it's weekdays or weekends. My roommates are all comfortable and don't seem to feel bothered by what I'm doing. You know what, some even saved my phone number in case they want to enroll for my course", Thu shared.
For her, this is a once-in-a-lifetime experience and would never slip out of her mind. She hopes that what she and other people in the quarantine zone are doing could contribute something useful to the community, at the same time, spread a positive spirit to encourage doctors and soldiers in the combat with COVID-19.
Translated by Jasmine Le (Vietnam net)