Pickled Indian taro: a must-try dish of Nghe An province
Pickled Indian taro, or dọc mùng, can be made into a salad, cooked with fish or eaten with boiled pork and banh da, a type of crunchy rice paper
There is no lack of pickled food in Vietnam. It has become a must-have side dish in the summer. Pickled mustard greens, Vietnamese eggplants or figs are common in Nghe An. Pickled Indian taro, or giant elephant ears, are also a favorite in the central province, with its unique taste and ability to arouse the taste buds.
Indian taro (giant elephant ear), also called dọc mùng, môn thơm or bạc hà in southern dialects, is a tall herb with a large, fibrous, inedible bulb with large leaves. It is a common ingredient to make many traditional Vietnamese dishes like Indian taro soup with fish or Indian taro salad.
In Nghe An, this taro is also pickled to create a simple dish that complements their everyday meal.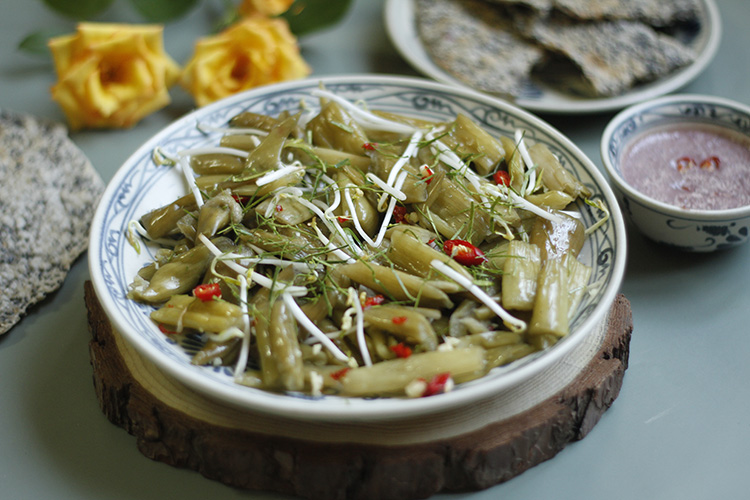 Pickled Indian taro is one of Nghe An province's most famous dishes. Photo: VnExpress
Although the ingredients to make pickled Indian taro are not complicated, the chef needs to be meticulous so the final product is crunchy, full of umami flavor and does not cause itchiness when consumed.
The preparation has many stages. First, it is dried under shade to remove some of its water. Drying Indian taro under the sun causes the herb to lose all its water and not retain its inherent crunchiness when pickled.
The taro is then rinsed until clean and dried again. The chef cuts the herb into small pieces, soak it in diluted saltwater for about 30 minutes, then rinses it several times. In this way, the Indian taro will not cause itchiness.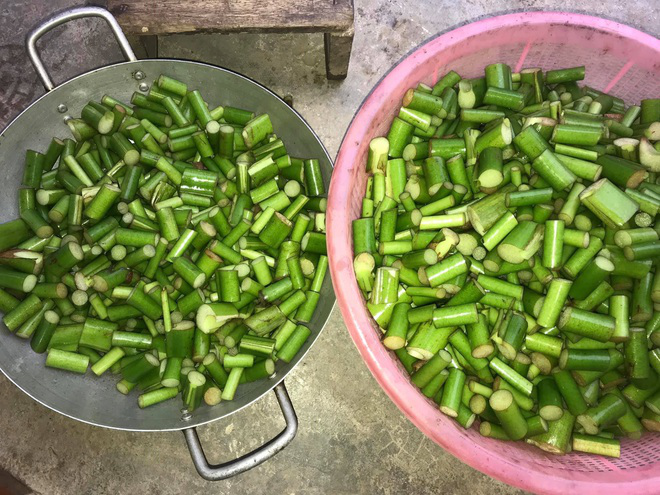 Indian taro is dried and cleaned carefully to avoid causing itchiness when eaten. Photo: Dantri
Next, the Indian taro is squeezed and sprinkled with salt, and put in a clean glass jar with a sour sauce to boost the fermenting process. It is ready to serve after a few days.
The taro is slightly yellow in color, as opposed to light green when fresh, and has a crunchy texture. It can be used to enhance the flavors of many Vietnamese dishes, such as Indian taro salad, Indian taro with fish soup, or Indian taro soup with oyster.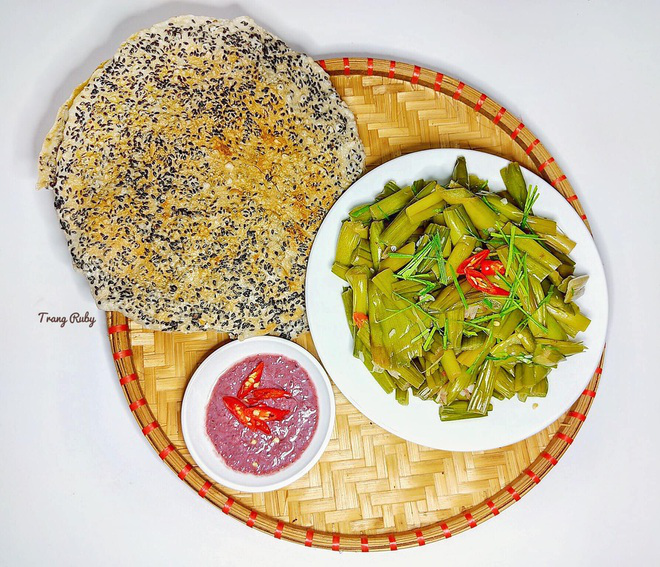 Pickled Indian taro with crunchy rice papers and shrimp paste is popular in Nghe An. Photo: Trang Ruby
Locals in Nghe An often eat pickled Indian taro with crunchy rice paper, soft steamed rice sheets, and shrimp paste. Pickled Indian taro salad with beansprouts is a favorite side dish..
To make this delightful summer dish, the chef will rinse pickled Indian taro under running water to reduce its sourness, then squeeze the taro tightly to remove excess water. Next, the chef will mix the taro with minced lime leaves, beansprout and sour-sweet fish sauce with minced garlic and chilli.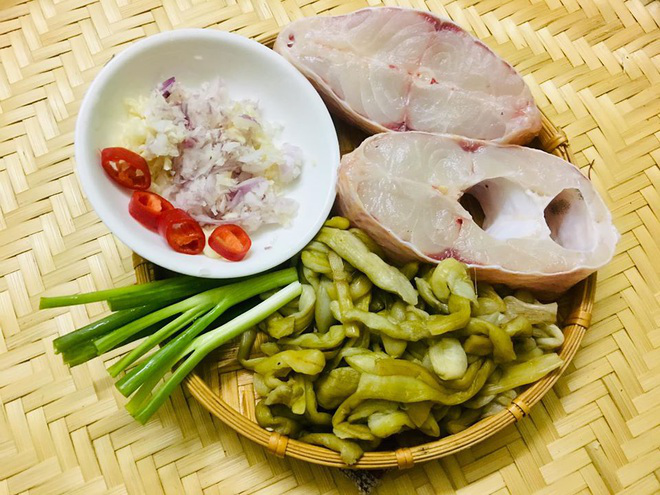 Pickled Indian taro is a common ingredient in many dishes. Photo: Dantri
The crunchiness of pickled Indian taro, complemented by the flavorful dressing can satisfy even the pickiest eater.
It's not only a common ingredient in many traditional dishes in Vietnam, but also nutritious. The herb is rich in phosphorous, potassium, calcium, magnesium, iron and fiber. Eating Indian taro, therefore, is an effective way to reduce fat and cholesterol in the intestine and prevent cholesterol.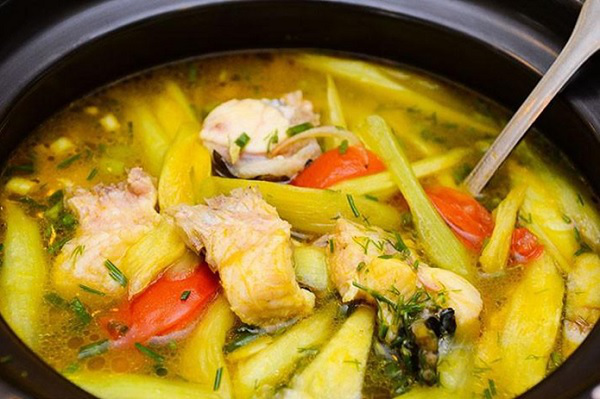 Indian taro also brings many health benefits. Photo: Bep truong A Au
According to traditional medicine, Indian taro can relieve body heat and remove body fat.
Pickled Indian taro is becoming increasingly popular in many areas beyond Nghe An, and is now packaged and delivered across Vietnam to satisfy food fanatics from all corners.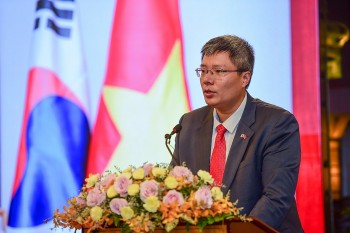 Viet's Home
Tran Hai Linh, member of the Central Committee of the Vietnamese Fatherland Front, chairman of the Vietnam-Korea Business & Investment Association (VKBIA) shared with the Vietnam Times about strengthening the capacity to promote Vietnamese culture to the world.