Scorpio Horoscope October 2021: Monthly Predictions for Love, Financial, Career and Health
Scorpio Horoscope October 2021: Horoscope reveals that this month you will focus more on yourself. You have a lot going on when it comes to emotional aspects and personal desires. This is the month that will enable you to achieve your dreams to some extent.
Monthly Planetary Horoscope
The planetary power is now at its maximum Eastern position in your chart. (This will be the case next month as well.) You are at your maximum point of independence for the year. Other people are certainly important, and you have to take their interests into account (and their opinions) – your Western, social sector is still strong – but you have more leeway to go your own way now. You have had years of greater personal independence – but for this year it's happening now. So, make those changes that need to be made. With this kind of balance between East (self) and West (others) you probably fluctuate between self-will and concern for others. You go back and forth.
Though you still have three long-term planets in stressful alignment with you (this won't change until the end of the year) the short-term planets are in harmony with you. Health and energy should be good – as good as they have ever been this year. Spiritual healing techniques are still powerful all month. Your health planet will be in your spiritual 12th house until the 31st. As last month, it will be beneficial to massage the hips and the kidney reflex.
Venus, your love planet, goes 'out of bounds' from the 11th onwards. This shows that in love and social matters you're moving outside your normal circles. There are no solutions for you in your regular sphere and you must search outside. Sometimes this describes the spouse, partner or current love's situation.
Venus moves out of your sign on the 7th and enters your money house. This shows that wealth attracts you. You show love in material ways – through material gifts or support. This is how you feel loved as well. Romantic opportunities happen as you pursue your financial goals or with people involved in your finances. A trip to the bank or broker can become more than that.
On the 22nd the Sun enters your own sign and you begin a yearly personal pleasure peak. This is a time to pamper the body and show it appreciation for all the yeoman service it has given you. It is also a good time for getting the body and image the way you like it. Since the Sun is your career planet, his move into your sign shows that career opportunities are coming to you – they seek you out with little effort on your part (the effort will come later on). It shows the devotion of the authority figures in your life – bosses, elders, parents or parent figures. They are on your side.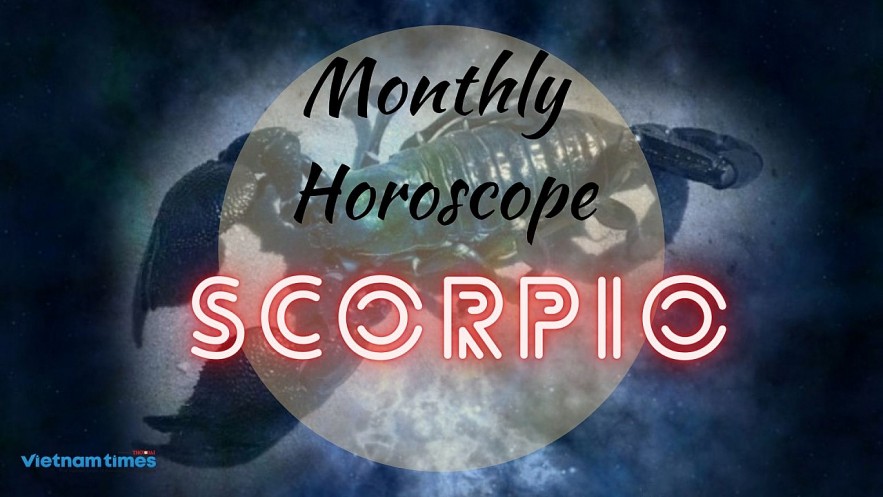 Scorpio Monthly Horoscope October 2021. Photo: vietnamtimes.
Scorpio Monthly Horoscope
Based on the 2021 Scorpio horoscope, you will be independent in the sense that you want to do things on your own without anybody's help. You are also an assertive individual adding to the list of characteristics that you possess. The Scorpio zodiac sign will possess all the energy needed to achieve his or her goals and objectives. This month you will easily achieve success in everything that you indulge in.
If this happens, try to think that these are changes for good. Perhaps thanks to this you will regain freedom, respect for yourself and motivation to act at the same time.
In order to breathe and feel relief it will do you a few days trip, which is best organized between 14 and 21 October. This is the most favorable period for this year's trips. You will recharge the batteries, you will finally feel that you are alive and you will also get closer to someone who is not completely indifferent to you. At any moment, Amor's arrow may strike you, especially since love hangs in the air. If you need it, use every opportunity.
Take care of your health. You will now be more susceptible to all kinds of infections and illnesses that will be difficult to heal afterwards, especially when it comes to flu. The approaching big change in the weather can be very treacherous, because the changing weather conditions are conducive to disease. At work, be prepared for the slowly approaching period of stabilization. You only have a chance to get promoted around 26 October. After this time, it will be much harder for you to shine in an employee company and gain the respect and recognition of the boss against other colleagues.
Overall speaking, this month will turn out to be quite favourable for Scorpio natives. Apart from your love life, you will remain quite satisfied with all the other aspects of your life. Your professional life will be satisfactory. Job holders are likely to make a great amount of progress.
Student natives will also do well. The time is quite right for appearing in a competitive exam. Family life will be blissful and so will be your conjugal life. You will acquire the full fledged support of your life partner. Couples who are in love have to face some struggles. The beginning of the month will be good but your expenses may increase during the latter half of the month.
In October, Scorpios are going to feel a need for more freedom, to escape what keeps them stuck, anything that has them being emotionally supressed and that is extremely uncomfortable. While they have had no idea how to escape what's been holding them down until now, this month are more capable of expressing their emotions and talking about what makes them feel like this. The stars are going to be on their side each time they will want to discuss the feelings that keep overwhelming them, and they will gradually start feeling better about themselves. Some people that have been owing them money will pay back their debts, so they will be able to escape a very tight spot that's going to seem overwhelming for them towards the month's end.
Therefore, don't spend more than you can afford until you receive a surplus of money. People born in the sign of Scorpio will also succeed with one of their projects, especially if they'll continue working hard for it, bring their ideas into the discussion, and collaborate with their team mates.
Scorpio zodiac sign. Photo: horoscope2021.
Scorpio Monthly Love Horoscope
Mars is going to enter the sing of Libra on October 5th, after which the Sun will accompany it, right until October 22nd. This is going to favor the vitality and high energy of Scorpios, pushing them to reconnect with their true self and their desire to make their dreams come true. In October, single Libras are going to value generosity and warmth more, especially in those who are looking into becoming their partner. On the other hand, Scorpios involved in a relationship will go through a rather turbulent time period, as Chiron in the 7th House of Libra shows there are many problems they need to take care of, in their relationships with others.
You may be focusing on self this month, but you will enjoy a great love life this month. Your partner or spouse will be attracted to your charm hence he or she will be in a position to do anything for you. The Scorpio married couples will anticipate getting pregnant this month. Singles will attract lovers with whom they will form long-lasting love relationships. As per the October horoscope 2021, your family will be delighted by the efforts you are making to work on yourself.
With regards to love life, you may have to remain somewhat careful. Specifically speaking, many ups and downs will grace you during the initial half of the month. Your fifth house is under the influence of Mars and Sun. Both of these planets are fire dominated, because of which clashes will take place between you and your partner.
Along with this, Mercury in retrograde motion will enter your eleventh house on the second of October. This will deteriorate things further. You may stop talking to your partner for a while and a separation like situation may also get created. If you wish to save your relationship, then you must learn how to remain patient. During the second half of the month, the planets Sun and Mars will be changing zodiac signs and enter your twelfth house , because of which some positive changes will be seen in your love life.
As far as married natives are concerned, this month will turn out to be great. Rahu will remain present in your seventh house, which will bring sweetness to your relationship. You will develop a better bonding with your life partner. There will be a great kind of compatibility between your thoughts and ideas because of which your married life will run smoothly.
On 2nd October, the transit of Venus will take place in Scorpio and it will aspect your seventh house. The planet Venus is considered to be the significator of passion and happiness. In such a situation, the attraction between a husband and wife will increase and love and romance will be all over the air. You may also decide to take a trip together to a scenic location.
The planetary positions state that this month is quite favourable for your family life. A great kind of harmony will prevail over the members of your household. The mutual compatibility between family members will be great. Married natives may get to hear some good news from their children. A function or event may be hosted by your family members, because of which your happiness will know no bounds.
The third house of your Kundli is under the residency of Saturn and Jupiter. Yogas created by both of these planets are quite favourable for your siblings. Consequently, your relations with your siblings will improve. You will acquire the full fledged support of your siblings. Due to some beneficial planets the health of your parents will also remain stable. However, situations can deteriorate during the second half of the month which is why you should take very good care of them. Look into their diet properly.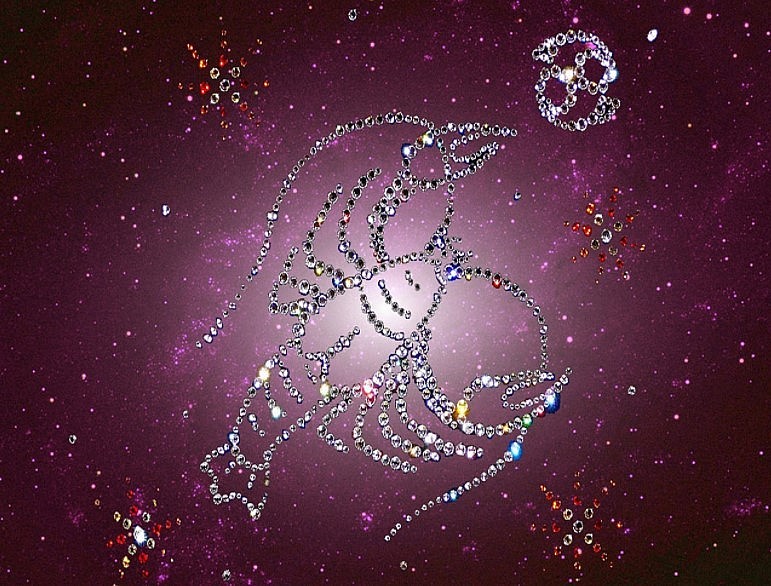 Scorpio zodiac sign. Photo: horoscope2021.
Scorpio compatibility will be disturbed by your career obligations. It is important to keep them separate from your love relationships. Be actively engaged in your love life. End of the month will be auspicious for new relationships and pregnancies. The marital bond will be intense this month and there will be plenty of romance in the relationship. You are able to keep your professional aspirations separate and not allow them to spoil your love life.
Single persons will be able to form love alliances during the middle of the month. Star aspects are favorable for love, and your strong feelings will facilitate new relationships.
Scorpio Monthly Money Horoscope
The economic condition of Scorpio natives is expected to be great during October 2021. Specifically speaking, the initial half of the month will have nothing but profits in store for you. The eleventh house of your Kundli is under the occupancy of the Sun and Mars, which according to astrology is considered to be a quite favourable spot. If any person is involved with a government job, then great profits are in store for you.
However, from October 13th on, they can take care of money, legal or work issue, without any problem. They will have increased levels of energy, so they will manage to achieve many great things when it comes to their career. This will make them feel as if they have accomplished a lot. October announces itself to be prosperous for Scorpios. You're going to have money coming your way, from many different sources, something that will make you very, very happy. You will have peace of mind and stability, so you're going to sleep like a baby.
Those who are associated with business will also come across an economically favourable time. The money which has been stuck somewhere will flow back into your hands. Resources may also be made available by the elderly members of your family. An ancestral property may pave the way for benefits for you.
The second half of the month will turn out to be somewhat unfavourable for natives belonging to the zodiac sign Scorpio. Expenses will increase drastically. If you are contemplating making an investment, then this is the right time to go ahead. However a long term investment should be made as a short term one might incur losses.
2021 October forecast for Scorpio zodiac businessmen is not encouraging on the financial front. Even traders and exporters will not be able to do well and fail to make profits. Fine arts dealers fail to sell their products. Speculations will end p with losses. Planetary configurations are not propitious and you will not be able to start new business projects. Investments will not give positive returns. Financial agencies are not very helpful in giving help.
Scorpio Monthly Career Horoscope
Right until October 13th, natives of the sign of Scorpio will have to refrain themselves from being initiators, closing deals, making plans for traveling, or changing their job. This is because Mercury will frame their sign in a negative manner, bringing about delays and impairing their performance when it comes to all these aspects of life.
With regards to your career, the month of October will turn out to be great. Specifically speaking, the first part of the month will be quite favourable for you. You will acquire the support of your senior officials. Consequently, you may get promoted to a new designation. For natives who are associated with business, the first half of the month will turn out to be great. You will be able to finally expand your trade venture. You can even lay the foundation of a new business model but make sure to go ahead with proper implementation and execution.
New business relations will get established which will turn out to be quite profitable for your future prospects. Self employed natives will also come across a great time. However, the second half of the month may bring in some challenges but you need not worry as they will get resolved on their own.
You may have to take some trips to fulfill work requirements during the second half of the month. This journey will turn out to be quite profitable. Overall speaking, your career will take flight during October 2021. A bit of patience, perseverance and diligence is required on your part to make things work.
2021 Scorpio horoscope for career foretells difficult things for professionals. Astral prospects are not helpful and this will create a negative environment at the workplace. You will be working hard, but fail to get the support of associates and seniors. This will not allow you to accomplish your targets, and you fail to get your rewards. You can use this time to involve yourself in charitable and religious activities to gain some mental peace. If possible, upgrade your professional expertise which will help you in the future.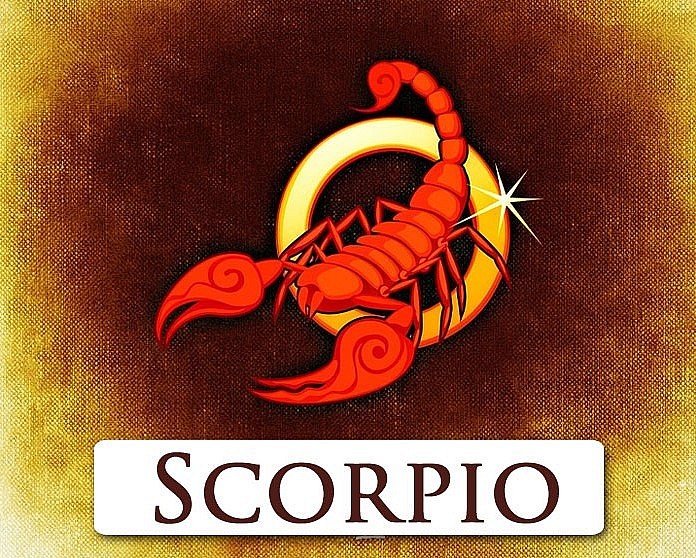 Scorpio zodiac sign. Photo: 321horoscope.
Scorpio Monthly Health Horoscope
October 2021 Scorpio horoscope predicts exceptional health prospects. Stellar influences are encouraging and there will not be any major health hazards. Chronic diseases will not recur and small health problems will require minor medical assistance. You should not forget your exercise and diet programs to remain healthy. All types of tension should be avoided by properly timing your activities. Relaxation techniques and sports activities will help to a large extent.
With regards to the health of Scorpio natives, mixed results are in store. The initial days of the month will turn out to be quite favourable. You will feel healthy and refreshed at the same time. In the initial days, there will be no signs of any kind of disease. But there will be a change in the planetary positions in the second half of the month. Sun and Mars, these two planets will be residing in the twelfth house of your Kundli. This position of both planets will give birth to some health problems.
You may suffer from eye pain. Sleep problems can also trouble you. Due to this, your body will remain sluggish and you will not be able to do the necessary tasks with full enthusiasm. There is also a possibility of injuries befalling you. Arms and legs may get sprained. Resources may get spent in paying up medical bills. So, in the second half of the month, pay special attention towards you and your family's health. Maintain a strict routine. Add nutritious food items to your diet and get some activities done.
Those Scorpios who haven't yet been to get a complete check-up at the doctor will need to do just so this month. As soon as this will be done, they can rest assured their rest of the year will be calm, and they can go on with their life. In other words, they need to catch any disorder they may be having in time. Either way, most of October, they're going to be in good health, especially because they're highly optimistic and won't go to many places where they could get exposed to different diseases.
Best Days Overall: 8, 9, 16, 17, 26, 27
Most Stressful Days Overall: 1, 2, 14, 15, 21, 22, 28, 29, 30
Best Days for Love: 10, 18, 19, 21, 22, 29, 30
Best Days for Money: 6, 7, 10, 11, 15, 24, 25
Best Days for Career: 1, 2, 5, 6, 14, 15, 26, 28, 29, 30
Important numbers: 1, 2, 8
October important dates: 5, 10, 20, 21, 23
Special note:
"Keep an eye on your household budget, especially in the second half of the month. The best way to avoid shopping malls is to avoid the purchase of something that you absolutely do not need and which will significantly damage your wallet."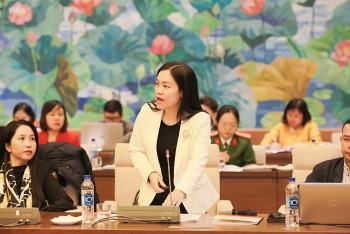 Friendship
Doan Thu Huyen, Vietnam Country Director for Campaign for Tobacco-Free Kids, made the statement at the "Child Downing Prevention" seminar.