Vietnam COVID-19 Updates (March 15): Vietnam tourism consider Covid-19 vaccine passports
The Vietnam National Administration of Tourism is working with relevant agencies on a proposal to welcome vaccinated foreign tourists back to the country.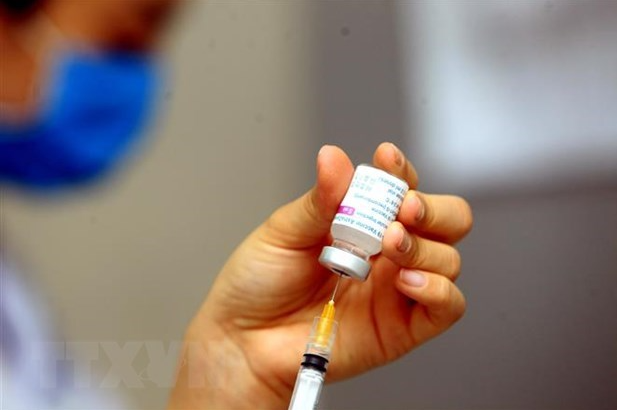 Photo: VNA
3 new cases in the last 24 hours
Vietnam recorded no new COVID-19 cases over the past 12 hours to 6 am on March 14, keeping the total number of infections in the country at 2,553, the Ministry of Health said. Of the total, 1,594 are domestically-transmitted cases, including 901 infections detected since the third outbreak struck Vietnam on January 27.
Vietnam confirmed three more COVID-19 infections, including one imported and two in northern Hai Duong province, over the past 12 hours to 6 pm on March 13.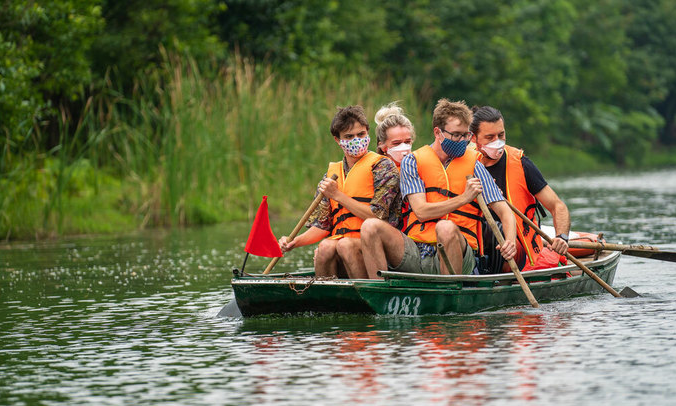 Photo: VN Express
Vietnam tourism officials consider Covid-19 vaccine passports
The Vietnam National Administration of Tourism is working with relevant agencies on a proposal to welcome vaccinated foreign tourists back to the country. Nguyen Trung Khanh, head of the administration, on Thursday said after working with relevant agencies, it would consult the Ministry of Culture, Sports, and Tourism to report to the government on the possibility of vaccine passports, a certificate identifying those that have been inoculated against Covid-19.
The move came after many tourism experts suggested the government consider opening up to vaccinated foreign visitors from the third quarter in a similar vein to regional peers to revive the hard-hit tourism industry. Government Office chief Mai Tien Dung said Thursday the government has not yet considered easing pandemic prevention protocols for those that have been fully vaccinated against Covid-19. Those entering the country and holding 'vaccine passports' still have to undergo mandatory 14-day quarantine as per Health Ministry regulations, Dung noted.
Luong Hoai Nam, a member of Vietnam's Tourism Advisory Board (TAB), said the reopening of foreign tourism could "help lift the country's status" as Vietnam could not wait until the Covid-19 pandemic ends to welcome international tourists back to the country. Pham Duy Nghia, director of Viet Food Travel Company, which specializes in bringing foreign experts into the country, said vaccine passports could create a boost for the tourism industry when widely applied in the future.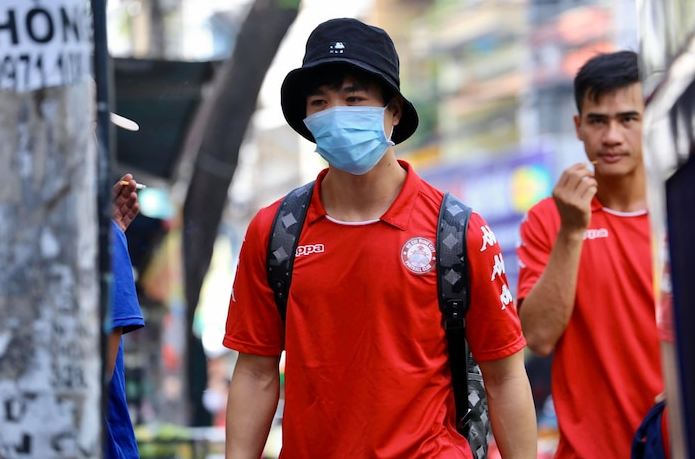 Photo: Viet Entertainment
Sports minister seeks Covid-19 vaccinations for athletes competing abroad
The Ministry of Culture, Sports, and Tourism have submitted a proposal asking to have athletes vaccinated against Covid-19 prior to competing at international events. Minister Nguyen Ngoc Thien, President of Vietnam Olympic Committee, asked Prime Minister Nguyen Xuan Phuc and the National Steering Committee for Covid-19 Prevention to have Judo, wrestling, gymnastics, and other athletes vaccinated. He said this would give them peace of mind when competing abroad trying to earn tickets to the 2021 Tokyo Olympics, set to begin July 23 regardless of the Covid-19 outbreak.
Only five Vietnamese athletes - two archers, one boxer, one swimmer, and a gymnast - have so far qualified for the Olympics while the country aims to have 20. Veteran shooter Hoang Xuan Vinh, 45, helped Vietnam pocket one gold and silver medal at the 2016 Rio Olympics.
The minister's proposal did not include members of the Vietnamese football team. Coach Park Hang-Seo and local players will go to either the United Arab Emirates or Thailand to complete their remaining World Cup 2022 Asian qualifiers. They will play Malaysia on June 7, Indonesia on June 11, and UAE on June 15. Vietnam Football Federation is considering sending its own request regarding vaccination for national football teams.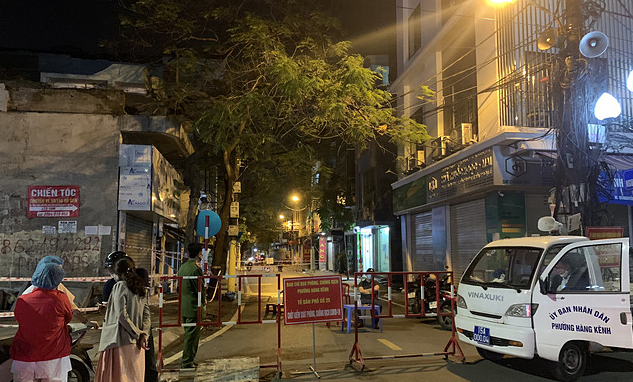 Photo: VN Express
Hai Phong not source for woman, son diagnosed with Covid-19 in Australia
A Vietnamese woman and her son who were found to have Covid-19 when they arrived in Australia on March 1 have been infected by a new strain. The duo from Hai Phong was infected by the South African variant, B.1.351, which was hitherto not found in Vietnam, the northern port city's Department of Health said after doing genetic sequencing of the virus. It had received samples from Australian authorities. The department said two more passengers on the same flight to Australia as the two also have Covid-19.
The 42-year-old woman and her 18-year-old son had tested negative in Hanoi on February 26. Two days later they boarded Singapore Airlines flight SQ191 to Singapore. On March 1 they flew by SQ211 to Australia. As soon as they received the news from Australia on March 10 Hai Phong authorities locked down the duo's house on Nguyen Cong Tru Street in Le Chan District, and medical authorities have been contracting tracing since then.
So far 16 people who had direct contact with them and 124 who had indirect contact, and 45 others who visited or passed by the area have been tracked down. All of the 16 people and the group of 45 have tested negative. The city is keeping track of all information coming out of Australia and its CDC is prepared for possible community spread.
As many as 39,613 people who had close contact with confirmed COVID-19 patients or entered Vietnam from pandemic-hit regions are being quarantined across the country, including 503 in hospitals, 16,056 in state-designated establishments, and 23,054 at their residences.
According to the Treatment Subcommittee under the National Steering Committee for COVID-19 Prevention and Control, a total of 2,086 patients have recovered from the disease. Among active patients undergoing treatment at medical establishments, 48 tested negative to coronavirus SARS-CoV-2 once, 48 twice, and 91 thrice.
Data from the National Expanded Immunisation Programme showed that, by March 13, as many as 10,041 people, all of them are medical workers and members of community COVID-19 prevention and control teams, had been vaccinated. Most of the vaccinated people (6,287) are in northern Hai Duong province which has been hardest hit by the latest outbreak since January 27.
Economy
India is on track to attract USD 100 billion foreign direct investment (FDI) in the current fiscal on account of economic reforms and ease of doing business, the government said on Saturday