Vietnam visa policies cause concerns amongst foreigners
Vietnam's visa policy has been creating concerns for many expats trying to extend their visa, especially during the COVID-19 pandemic.
Olivia Taylor (name changed), an Australian residing in Ho Chi Minh City, has been living in unsureness over the past month. Taylor was informed that both tourist visa and business visa extensions would not be renewed.
Taylor has been working as an English teacher for over two years under a tourist visa. Taylor is not planning to come back to her home country due to the expensive quarantine costs. Plus, she enjoys living in Vietnam, where she has felt safe during COVID.
Taylor asked her employer to apply for a work permit. Having only 10 days left, "I still don't know if my application will be accepted or not. I hope that everything will work out for me," Taylor told VnExpress.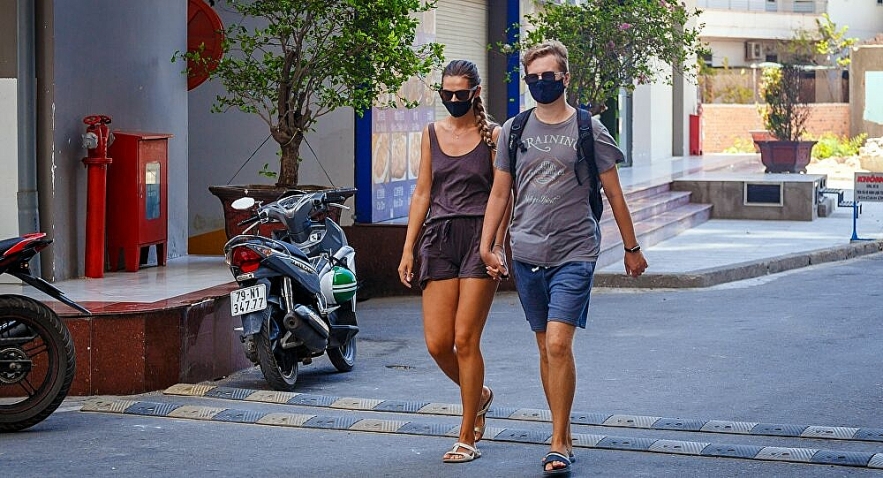 Foreigners in Vietnam during the COVID-19 pandemic/ Photo: Sergei Rusanov - Sputnik
Another expat, Robert Miller (name changed) lost his job as an English teacher due to the COVID-19 pandemic. He had already quitted his main occupation. Miller moved to live with his friends in Da Lat city as he couldn't afford the living costs in Hanoi. Similar to Taylor, he doesn't have much time left on his visa, but he doesn't want to leave Vietnam either.
Vietnam's visa policy has been creating concerns for many expats trying to extend their visa. According to the Vietnam Immigration Department, "foreigners who entered Vietnam on visa waiver, e-visa or tourist visa from March 1st, 2020 are entitled to automatic visa extension until June 30th, 2020 and can depart from Vietnam without having to extend their stay permit." The same automatic visa extension is applied for those who entered Vietnam before March 1st if they can prove they were stranded in Vietnam due to the COVID-19 pandemic.
According to Miller, Vietnam should improve the system to catch illegal workers while still allowing individuals who stay on a legal visa to extend their stay during COVID.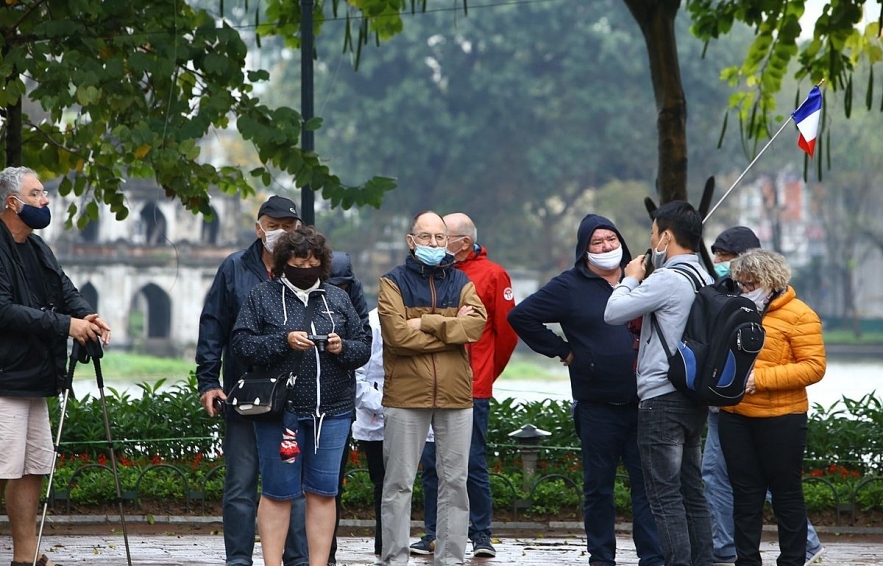 Tourists exploring Hanoi / Photo: Vietnam News Agency
"It has been a very hard time, it's like running around in circles. People feel very stuck," Taylor said. Many of her friends have lost their jobs due to social distancing regulations and must use their savings to pay for living costs. Without enough work, they are financially constrained.
Taylor hoped that Vietnam would loosen visa regulations in the next six months with increasing vaccination, so that foreigners could save enough money and leave safely.
According to Taylor, many foreigners are considering going to other countries like Mexico, Croatia, or Portugal as they could not extend their visas in Vietnam. Mexico and Vietnam are similar in terms of living costs, while Croatia and Portugal offer visa for digital nomads, a special visa for those who can prove they can earn an income via online jobs. "However, I don't know if making a big change like that would be a very wise decision," she added.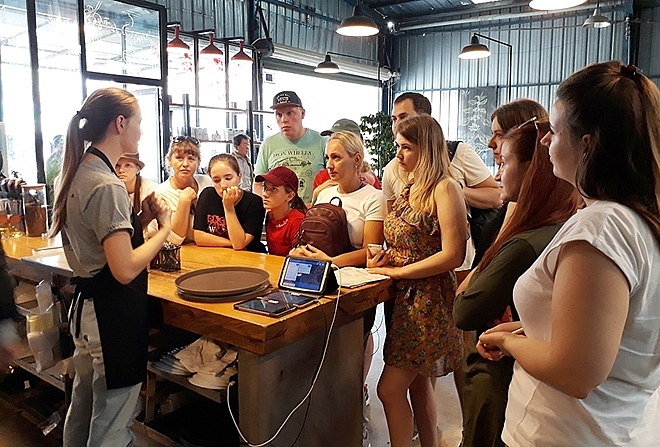 Tourists enjoying a coffee making tour in Da Lat city before the pandemic / Photo: CAND
Curtis Edmonds, a retired veteran American, chose to leave Vietnam at the end of May. He previously came to Vietnam on a tourist visa. Edmonds resided in Vietnam since 2018 and ran for visas on a quarterly basis. He then agreed to an offer by his agent, which would supposedly help him to stay in Vietnam under a business visa without having to conduct visa runs for one year.
It didn't work out, as he was told later to search for funding or job before his visa expired on June 1, 2021. Edmonds and his girlfriends were devastated when he departed from Vietnam. He found out later that his girlfriend would need at least one year to be able to go to America.
However, Edmond remained hopeful that he would return to Vietnam by next year.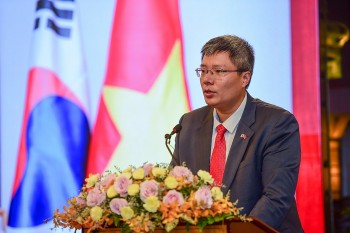 Viet's Home
Tran Hai Linh, member of the Central Committee of the Vietnamese Fatherland Front, chairman of the Vietnam-Korea Business & Investment Association (VKBIA) shared with the Vietnam Times about strengthening the capacity to promote Vietnamese culture to the world.