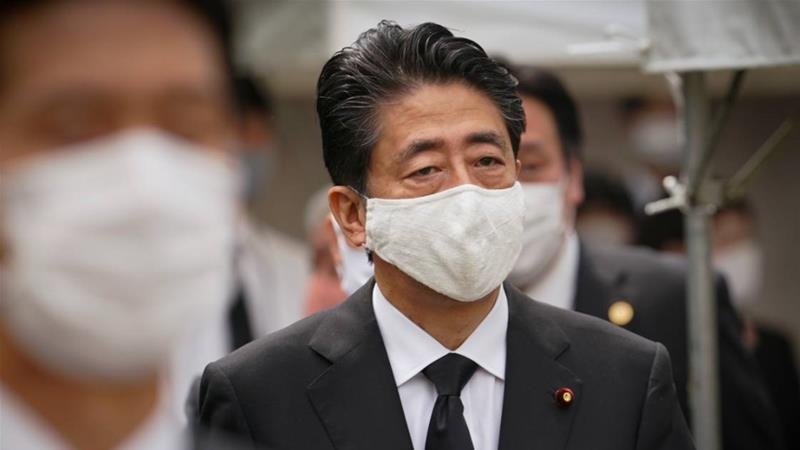 Japanese Prime Minister Shinzo Abe is planning to visit a Tokyo hospital on Monday (Photo: Al Jazeera)
Japan Prime Minister Abe to visit hospital again
Japanese Prime Minister Shinzo Abe is planning to visit a Tokyo hospital on Monday, Yomiuri daily said, amid mounting concerns about his ability to continue as premier due to health issues and fatigue from handling the coronavirus crisis, National Post said.
Citing several government and coalition sources, Yomiuri said Abe would receive the results of a medical check-up from a week ago, when he underwent an examination that lasted seven-and-a-half hours, adding to worries about his health.
"This time it's to hear the results of the medical check-up," an anonymous government official told the paper.
Japanese media have speculated about Abe's health this month, including detailed reports on Abe's walking speed. Weekly magazine Flash said Abe had vomited blood at his office on July 6. Reuters was unable to verify the report, which was refuted by government officials.
The prime minister's office did not give a detailed explanation of his hospital visit last week, but Health Minister Katsunobu Kato, a close aide, said it was a regular check-up and he was "not at all" worried about Abe's health.
Abe gets a regular check-up twice a year, with his most recent on June 13, Kyodo news agency said, adding that last week's visit was a follow-up to the June check-up, citing a hospital source.
Akira Amari, another Abe confidante and chairman of the LDP's tax panel, said that Abe, 65, could be suffering from fatigue because of his continuous work over the response to the virus.
Brazilian President threatens to 'punch journalist's mouth'
Brazilian President Jair Bolsonaro on Sunday threatened to punch a reporter repeatedly in the mouth after being asked about his wife's links to an alleged corruption scheme, NDTV reported.
"I so want to pound your mouth with punches," the far-right president said when a reporter from O Globo, posed the question.
The reporter was part of a group that met Bolsonaro after his regular Sunday visit to the Metropolitan Cathedral in Brasilia. The president ignored protests from other journalists after the remarks and left without making further comments.
The O Globo reporter asked about a report in the magazine Crusoe linking First Lady Michelle Bolsonaro to Fabricio Queiroz, a retired police officer, friend of the president, and former adviser to her son Flavio Bolsonaro, who is now a senator.
Queiroz and Flavio Bolsonaro are under investigation for a scheme that allegedly swindled pay from government employees when the younger Bolsonaro was a regional lawmaker in Rio de Janeiro, and before Jair Bolsonaro became president in January 2019.
According to the magazine, Queiroz deposited funds in Michelle Bolsonaro's bank account between 2011 and 2016.
The first lady has said nothing about the case.
Brazilian President Jair Bolsonaro on Sunday threatened to punch a reporter repeatedly in the mouth (Photo: The Intercept)
Russia and Turkey likely to sign S-400 missile deal next year
Russia is likely to sign a contract for delivery of an additional batch of its S-400 missile systems to Turkey next year, the Interfax news agency cited Sergei Chemezov, head of state conglomerate Rostec, as saying on Sunday.
Turkey bought a batch of the missile systems from Russia last year, leading to its suspension by Washington from the U.S. F-35 stealth fighter jet programme. The United States has said that Turkey risks U.S. sanctions if it deploys the Russian-made S-400s, as reported by Reuters.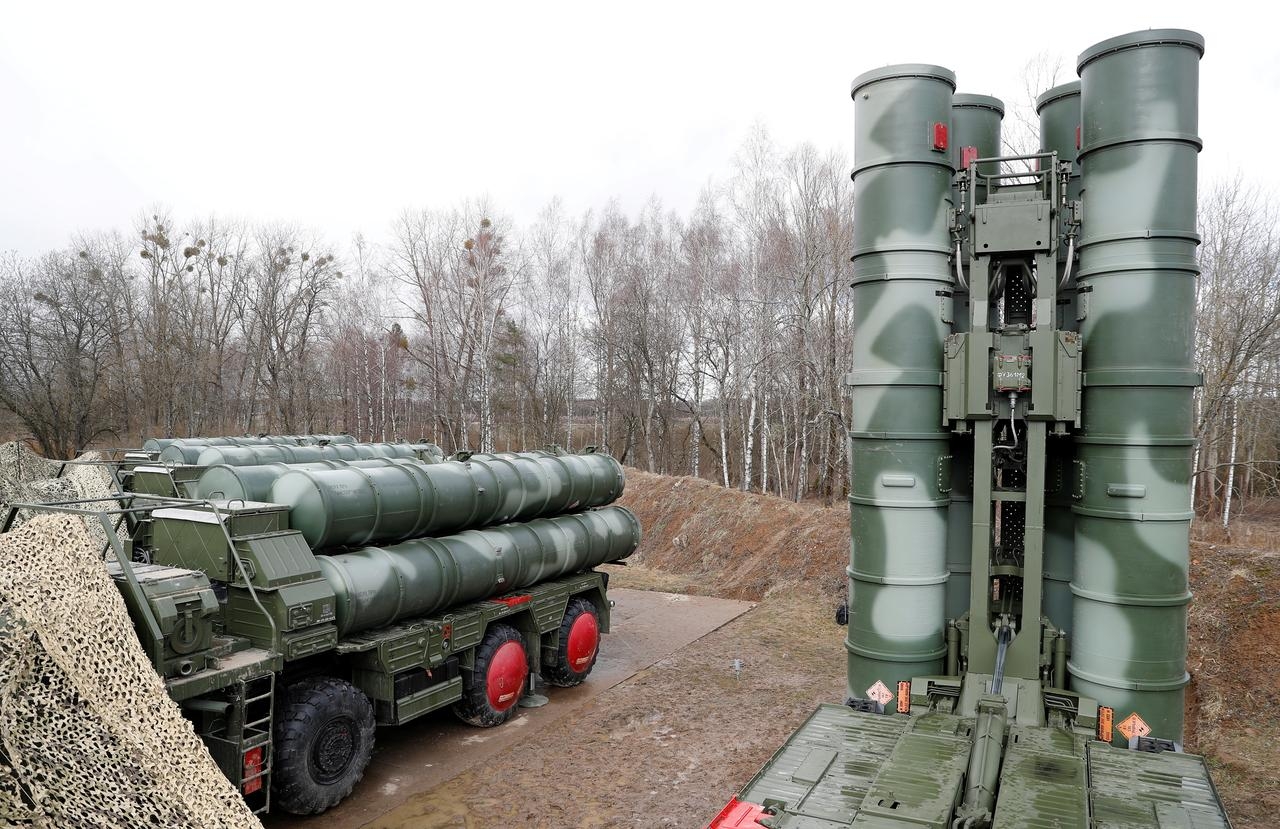 Russia is likely to sign a contract for delivery of an additional batch of its S-400 missile systems to Turkey next year (Photo: Reuters India)
Gold price discount in India highest in more than a month
Discounts on physical gold in India rose to a more than one month high amid weak demand and more imports. Physical gold dealers in India offered discounts of up to $20 an ounce against official domestic prices as compared to $2 premiums last week, Reuters reported. Domestic gold prices in India include 12.5% import and 3% GST.
In the futures market, October gold futures fell 0.3% to ₹52,001 per 10 gram on Friday. On a week-on-week comparison, gold prices were mostly flat. But from August 7th highs of about ₹56,200, gold is down more than ₹4,000 per 10 gram.
Gold prices have been on a wild ride after hitting new highs earlier this month. Minutes from the U.S. central bank's last policy meeting released earlier this week showed policymakers were concerned the economy faced a highly uncertain path and more monetary support may be needed, although they downplayed the need for yield caps and targets.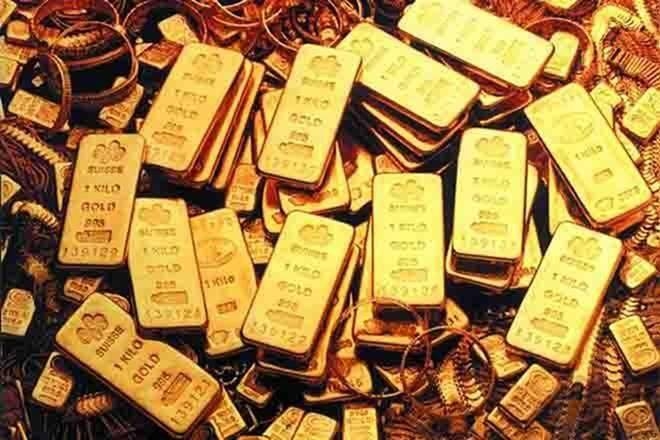 (Photo: Financial Express)
Despite the current volatility in gold prices, the yellow metal is up over 25% so far this year. Central banks have rolled out massive stimulus and cut interest rates to near-zero to combat the economic toll from the coronavirus crisis. This has increased the safe-haven appeal of gold, considered a hedge against inflation and currency debasement.
On the other hand, the US dollar has been volatile, making gold volatile. The US dollar index rose 0.46% on Friday amid strong US economic data that also sparked in rally in stock markets.
Gold remains sensitive to movements in the US dollar and US monetary policy expectations.
Many analysts have a bullish view on gold for the mid to long term because of the ultra-loose monetary policy pursued by the central banks, according to Live Mint.
Jasmine Le