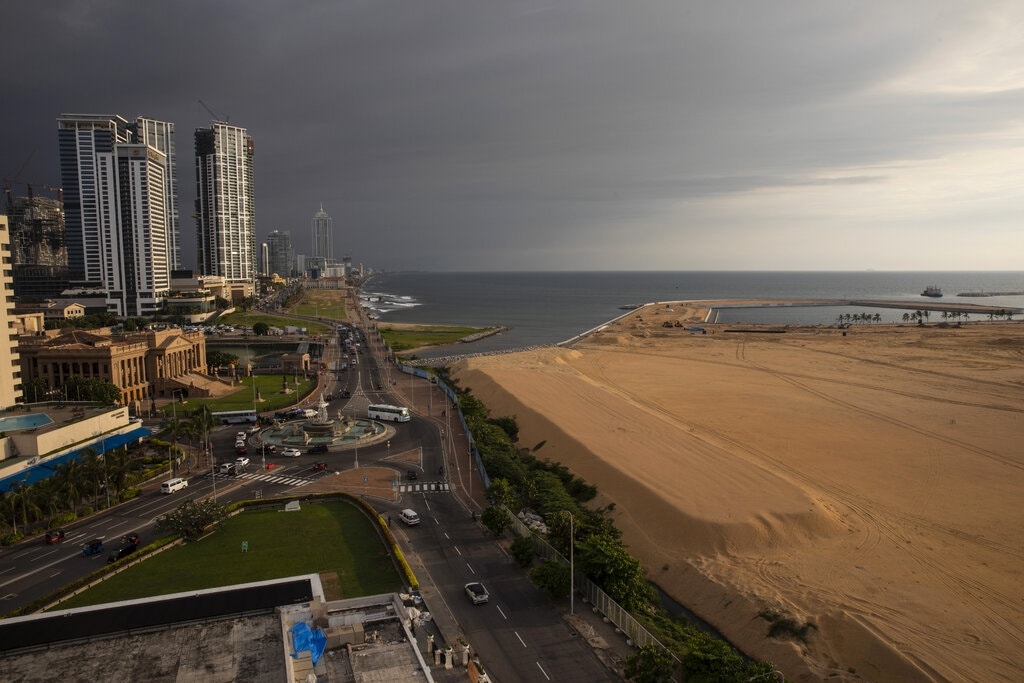 China accused the Individuals of flying a U-2 spy aircraft over a live-fire army train that China had been conducting (Photo: New York Times)
US penalizes 24 Chinese companies over role in Bien Dong Sea
On Tuesday, China accused the Individuals of flying a U-2 spy aircraft over a live-fire army train that China had been conducting, calling it a "naked provocation." Senior State Division officers declined to substantiate or touch upon information studies of two missiles fired by Chinese language army into the Bien Dong Sea (South China Sea).
The Chinese language authorities has been quickly constructing synthetic islands within the disputed waters since 2013, dredging and setting up greater than 3,000 acres of latest land, together with air protection and anti-ship missile options, the Commerce Division stated in its announcement. The island constructing undermines the sovereignty of different international locations within the area and comes regardless of the condemnation of the US and different international locations, in line with the announcement, according to Hindia News.
A senior Commerce Division official advised reporters on Wednesday that "there's been a relatively small amount" of U.S. exports to the businesses focused on Wednesday, totaling round $5 million over the previous 5 years.
The named corporations embody a number of divisions of China Communications Development Firm, a contractor for most of the "Belt and Road" infrastructure tasks that China has constructed around the globe. In its announcement, the State Division stated that the corporate had "engaged in corruption, predatory financing, environmental destruction and other abuses across the world."
The listing additionally contains Beijing Huanjia Telecommunication Firm, Chongxin Bada Expertise Growth Firm, Shanghai Cable Offshore Engineering Firm, Tianjin Broadcasting Tools Firm, and the analysis institutes of the China Electronics Expertise Group Company and China Shipbuilding Group.
EU Trade Commissioner Phil Hogan resigns after breaching coronavirus restrictions
According to Euro News, reports emerged over the weekend that Hogan had travelled across Ireland without respecting COVID-19 restrictions.
The move sparked public outrage and the Irish government lost confidence in him.
His departure creates another problem for Von der Leyen, who will need to find a replacement, amid difficult trade talks with America, China and the UK.
In a statement, Hogan said he resigned after it became "increasingly clear" the incident was becoming a "distraction" from his work as a commissioner.
He continued: "I deeply regret that my trip to Ireland – the country that I have been so proud to represent as a public servant for most of my adult life - caused such concern, unease and upset. I have always tried to comply with all relevant COVID-19 Regulations in Ireland and had understood that I had met with all relevant public health Guidelines, particularly following confirmation of a negative COVID-19 test. I reiterate my heartfelt apology to the Irish people for the mistakes I made during my visit."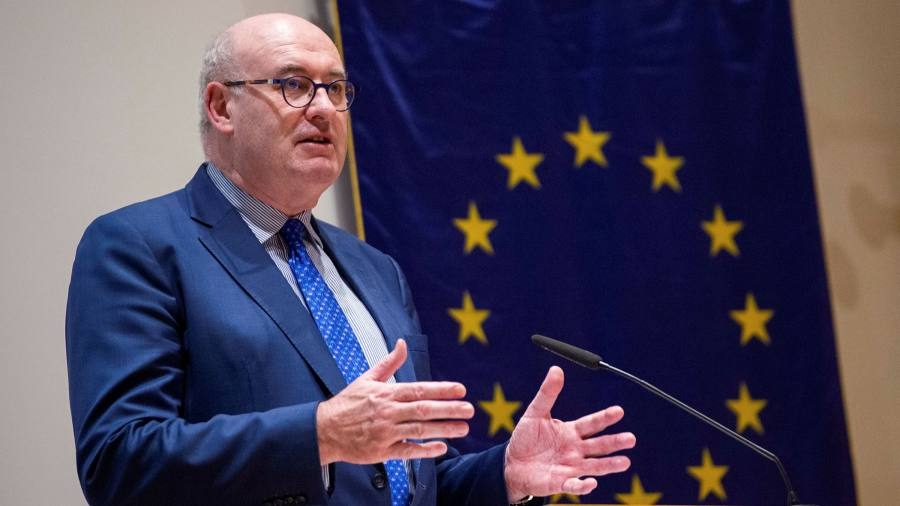 EU Trade Commissioner Phil Hogan (Photo: Financial Times)
4 US troops injured after collision with Russian vehicle in Syria
Four U.S. military personnel were injured Tuesday when their vehicle was side-swiped by a Russian military armored vehicle during a tense encounter with Russian troops in eastern Syria. Multiple videos posted on social media showed a chaotic scene between American and Russian military vehicles and a Russian helicopter that hovered above a U.S. vehicle for an extended period.
The incident occurred on Tuesday as a U.S. military patrol encountered a Russian military patrol in eastern Syria.
"At approximately 10 a.m. (Syria Time), Aug. 25, a routine Defeat-ISIS Coalition security patrol encountered a Russian military patrol near Dayrick, in northeast Syria," said John Ullyot, a spokesman for the National Security Council, in a statement. "During this interaction, a Russian vehicle struck a Coalition Mine-Resistant Ambush Protected All-Terrain Vehicle (M-ATV) causing injuries to the vehicle's crew."
A U.S. official said the collision occurred after the Russian vehicle carried out what was characterized as "a reckless move."
The injuries to the U.S. service members were characterized as concussive-type injuries that were minor in nature, the U.S. official said.
In addition to the actions by the Russian military vehicles, Russian military helicopters in the vicinity also hovered above the tops of the American vehicles for some time, according to the U.S. official.
At least 500 American troops continue to operate in eastern Syria to help protect oil fields operated by Kurdish forces from ISIS. American troops come into almost daily contact with Russian military forces that operate in northern Syria, and U.S. officials say the large majority of those interactions are professional in nature, as reported by abc News.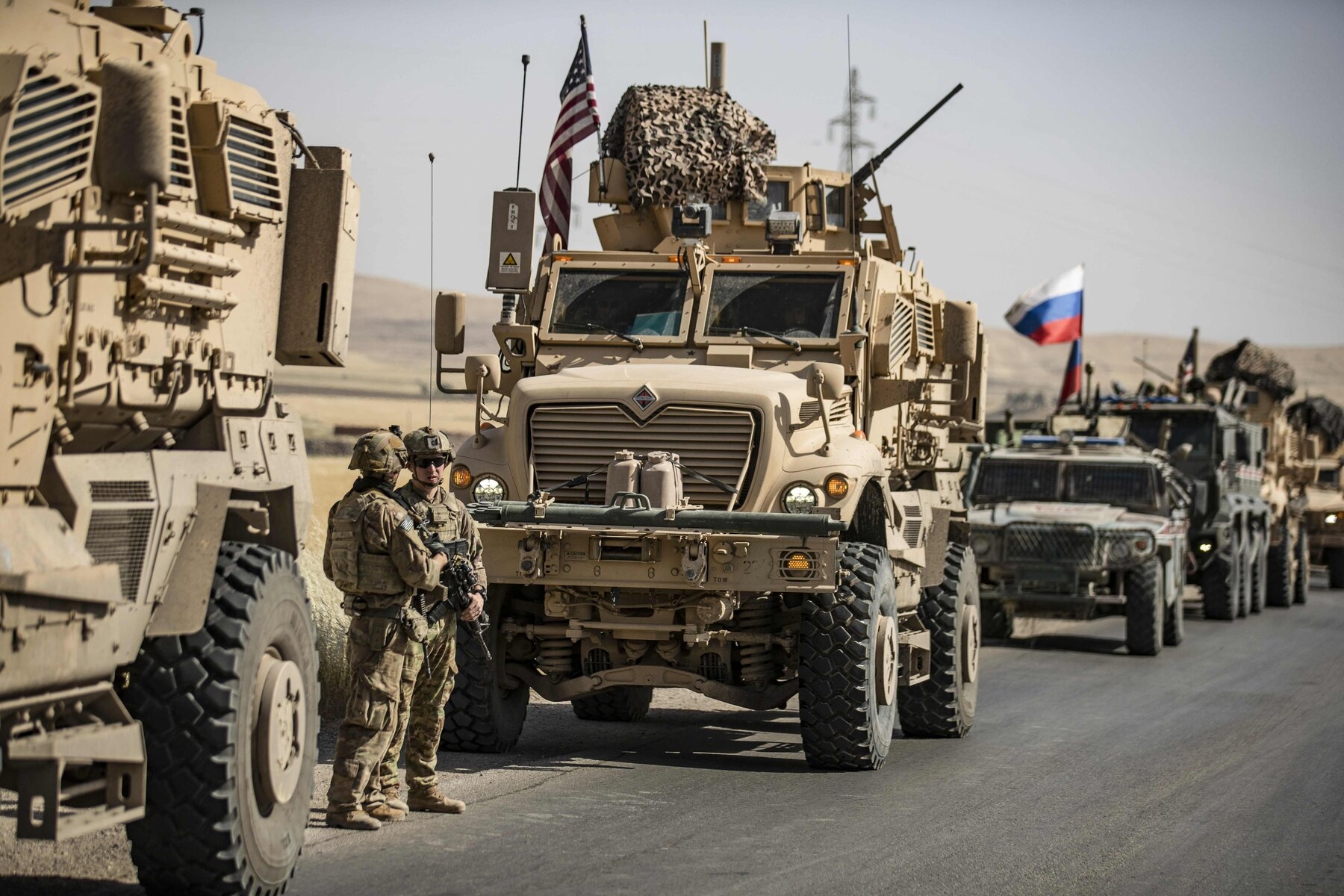 Four U.S. military personnel were injured Tuesday when their vehicle was side-swiped by a Russian military armored vehicle (Photo: NYT)
Gold price to test this key level before rallying towards $2,700, says Credit Suisse
The gold rally is taking a breather with buyers and sellers playing the range game as gold bounces between $1,920 and $2,000 an ounce for the past two weeks. Going forward, the new all-time highs are unlikely until gold tests this level on the downside, Credit Suisse said in its latest report.
The key trading range to watch is $1,867-37, the strategists pointed out.
"At present, our bias remains for a cluster of supports at $1,867/37 to ideally hold further weakness, which includes the 23.6% retracement of the rally from the 2018 low. Should weakness extend, we would see scope for a deeper setback to $1,765, potentially $1,726," they said.
Credit Suisse's projections of a longer pause in the rally is backed up by its overview of the past bull runs.
However, once the consolidation phase is over, gold will be ready for more gains, including a climb towards $2,700 an ounce, Credit Suisse stated.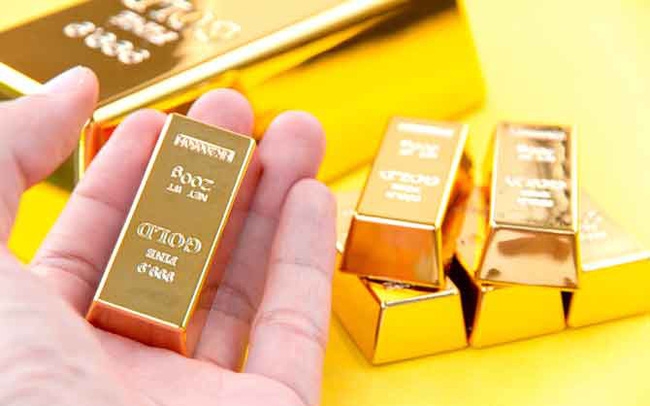 (Photo: Cafe F)
"Post this phase, we look for an eventual move above $2,075 with resistance seen next at $2,175, then $2,300. Whilst we would look for a fresh consolidation at this latter level, a direct break can see potential trend resistance at $2,417, with scope seen for $2,700/20 over the longer-term," the strategists noted.
At the time of writing, gold prices were seeing a recovery after briefly falling below the 2011-high of $1,920 an ounce. December Comex gold futures were last trading at $1,958.20, up 1.83% on the day, Kitco News reported.
Jasmine Le