Yearly Horoscope 2021: Astrological Prediction for Capricorn
Yearly Horoscope 2021 for Capricorn: The year 2021 is likely to be a year with heavy transit that may impact your life. These changes may decide the future of your actions. In fact, the decision that you may take now and then follow it with actions will decide the outcome during the year.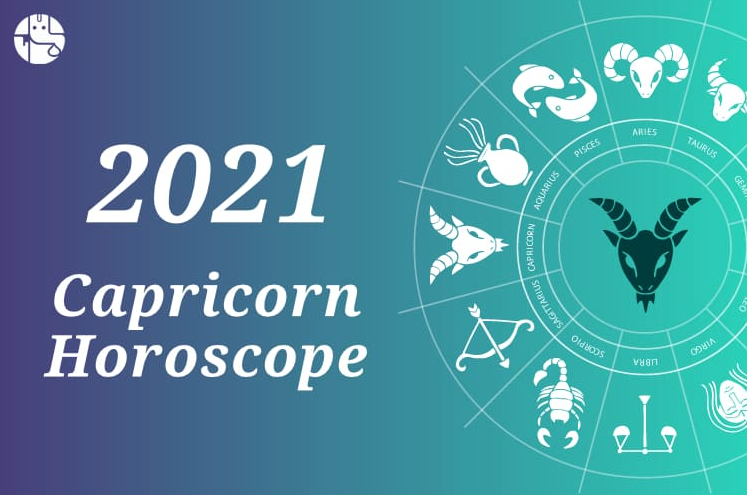 Photo: Ganeshaspeaks
Capricorn Horoscope 2021 Overview
You have woken up to a different version of yourself this year. The presence of your home planet Saturn through the sign of Aquarius is in full force this year and has many lessons for your sign of the Goat to take in and process.
There is some element of psychology pulling at you, which requires you to be wise beyond your years. You are experiencing a new world for yourself, and might even long for things to go back to the way they were. But the innovative influence of Aquarius will have you feeling more emotionally detached from your partnerships and friendships, pulling you into the future, says Horoscope.com.
Photo: Yearly-Horoscope
Capricorn 2021 Love Horoscope
Partnered Capricorns are going to experience a lot of compromise through much of the 2021 season, especially if you let your relationship take second place through last year's cycles. Pay careful attention to your personal Saturn placement and your partner's as well, because this will definitely not be the case for every fabulous Goat. You are going to have to really listen to someone throughout 2021, which isn't always an easy task if you feel like you need to be right and exert your dominance in any capacity.
If you are a Capricorn searching for love in 2021, this is where you need to buckle up and jump right in! This is not part of what you are used to in any sense, but trying something from the opposite approach is where you will find the best results. Your sign is truly afraid of failure, which is your best-kept secret, but it isn't the easiest when you are trying to open your heart up to romance.
For those Goats who have recently gone through a breakup and are just ready to step into a non-committal situation, you might need to be careful about breaking someone's heart. You are vibrant and magnetic with the current presence of Saturn in electric Aquarius and Pluto still ruminating deeply in your very sign.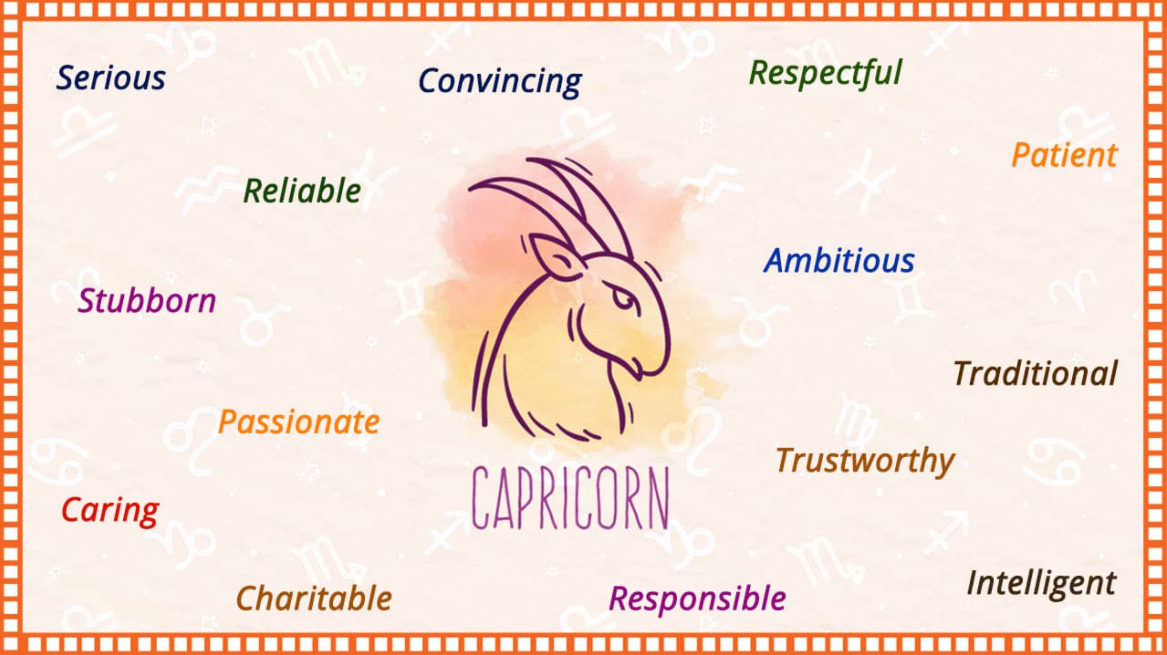 Photo: AstroSage
Capricorn's Career and Finance in 2021
You are very focused on self-development and growth and like the goat that quietly and calmly scales the mountainside, you understand that achievement can largely be generated alone and want to know exactly what you are capable of. But this year you'll find that collaboration is the key to your success and Venus in Sagittarius which makes its move on the 4th January will show you how.
January and February bring awareness to the next phase of your professional life. Taking ownership of yourself through your professional path is what your sign can do to find stronger solutions. Finances come into play very early on, especially as Mercury retrograde takes place in the sign of Aquarius through your personal second house of material possessions and self-worth, say Astroyogi.
A promotion is likely because you always end up ascending no matter where you are in life. It's inevitable. Venus moves into persistent Taurus on May 4th which gives your career a further boost and things begin to take off. You may find that you need to be a little more assertive and direct – stepping into leadership will be necessary to rise to the occasion. In summer you may find some delays but you still jump in and prepare to get things done. As the year winds down, you tie up loose ends and end the year on a high.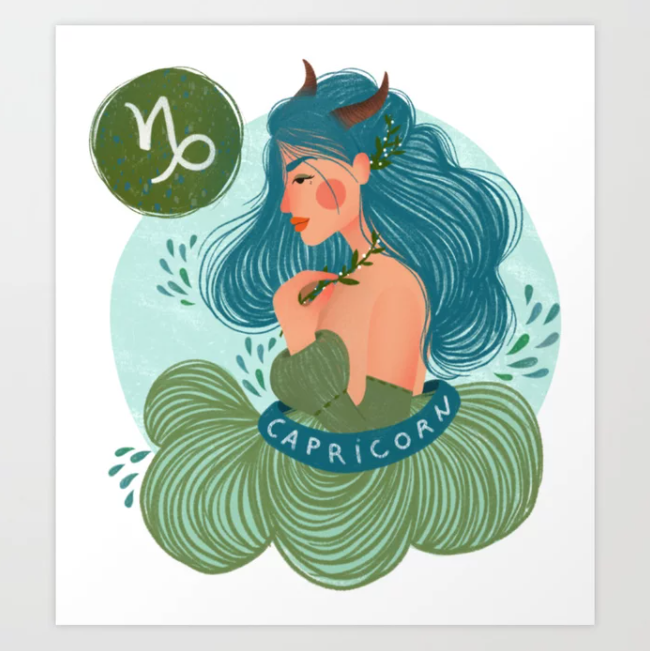 Photo: Society 6
2021 Horoscope: Health of a Capricorn
Given the transit of Saturn and Jupiter, the dual transit is likely to make your year stressful. But despite being stressed, you may also be careful of your fitness by taking up adequate sleep to keep yourself fit and healthy. The transit of Jupiter in Aquarius for the whole year will bring grace to your life. Therefore, this may improve your fitness and health.
When health is well maintained, you can automatically develop an inclination to gain good wealth. Therefore, the year 2021 will be slow, but steady to maintain and improve your position in wealth. If you are into business, then you are advised to be careful this year. If planning to expand or looking for a long-term investment scheme, then the year is not likely to be supportive. Try to avoid investing in long term schemes.
In 2021, those who are born under the Capricorn sign should follow a varied diet with different fruits, vegetables, meat, and fish, and not get fixed only on a type of food, as they tend to do. Eating chocolate and sweets can be harmful to your skin. Even if they like it, they should eat less frequently very spicy and hot foods because they cause intestinal disorders.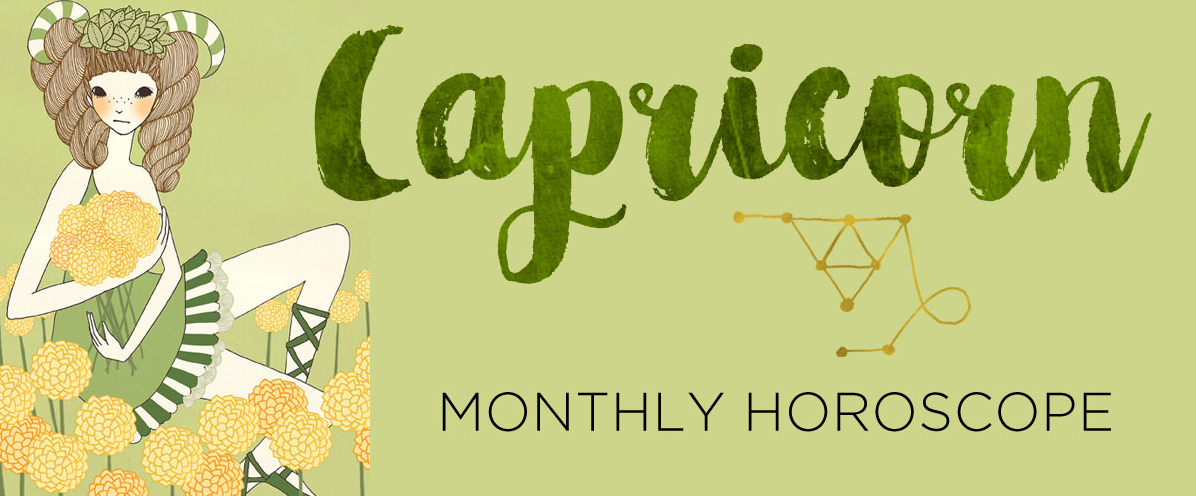 Photo: Prosvet
Capricorn 2021 Monthly Horoscopes
January: As Venus moves into Sagittarius on January 4th, you are encouraged to network and connect. You may learn to rely on others a little more and see how much you can achieve when you collaborate. This is a very favorable period for Capricorns who have an eye for fashion or work in the industry. This is also a wonderful time for friendship and expansion. Your professional energy is at its best, and you may have the desire and enthusiasm to achieve anything you put your mind to.
February: On February 21st, Venus moves into Aquarius and you enjoy financial abundance. As your hard work intensifies, so do your monetary rewards. This is a good incentive to put your all into your career. This is also a reminder that the life of your dreams can be achieved by sustained hard work. This month is also absolutely wonderful for your self-confidence and wellbeing.
March: Things are still going great with you and you should have the luck of the Irish at the beginning of the month. Just kick back and let some new ideas seep into your mind no matter how repugnant that concept may seem to you. Instead of going to the local pub and swilling green beer, you'll probably want to commemorate the holiday by cleaning the house.
April: April can trigger property-related profits and enable you to purchase a new home or finally make an entry on the real estate scene as Venus moves into go-getting Aries on the 10th. Changing your habits and establishing positive routines can make a huge difference as you can see what is or isn't working for your life. Your focus and discipline can take you closer to a promotion.
May: As we move into May and Venus moves into Taurus on the 4th, your love life, as well as your career, begin to take off and you feel excited about things. What's powerful about this time is that you will get the results you desire in all areas -- all you need to do is becoming mindful of what you want.
June: You may need to take charge at work and become a little more assertive if progress is to be made. By June 22nd, Venus moves into Cancer and you are able to live a very expansive and bountiful life. You can live like a leader, a king or a queen – all that you desire can be yours. If you are single and looking, you may well find new love at this time.
July: As we move into summer, there may be some delays at work. Exercising caution and prudence will go a long way. You feel stressed at times and may be tempted to give in to the temptations of excessive drinking and boisterous partying. Replacing these momentary urges with wholesome habits will bring greater long-term relief.
August: By 11th August you may be susceptible to bad influences as Venus moves into Virgo. New friends who do not have your best interests at heart may try to lead you astray and as regimented as you are, we all have our moments of weakness. You should guard against their influence as best you can.
September: September brings professional success and appreciation as Mercury moves into diplomatic Libra on the 22nd. You will complete long-pending tasks this month. You will grow in the workplace, thanks to your ability to overcome challenges effortlessly.
October: On the 2nd of October Mercury moves into Virgo and your female friends will become far more important to you. You may reach out to your mother, sister, aunts or others who can give you the guidance, support and fun you need right now.
November: Try to approach the different stages of your life more objectively and show that when they take you seriously, as you deserve, they will certainly benefit from it. You will be noticed by the boss at work. In the first half of the month, you will get the money you need.
December: The last part of 2021 is positive and prosperous for you, especially romantically. However, you do need to be prudent, financially, and professionally. You may feel a little low; just remember that true friends are just a call away.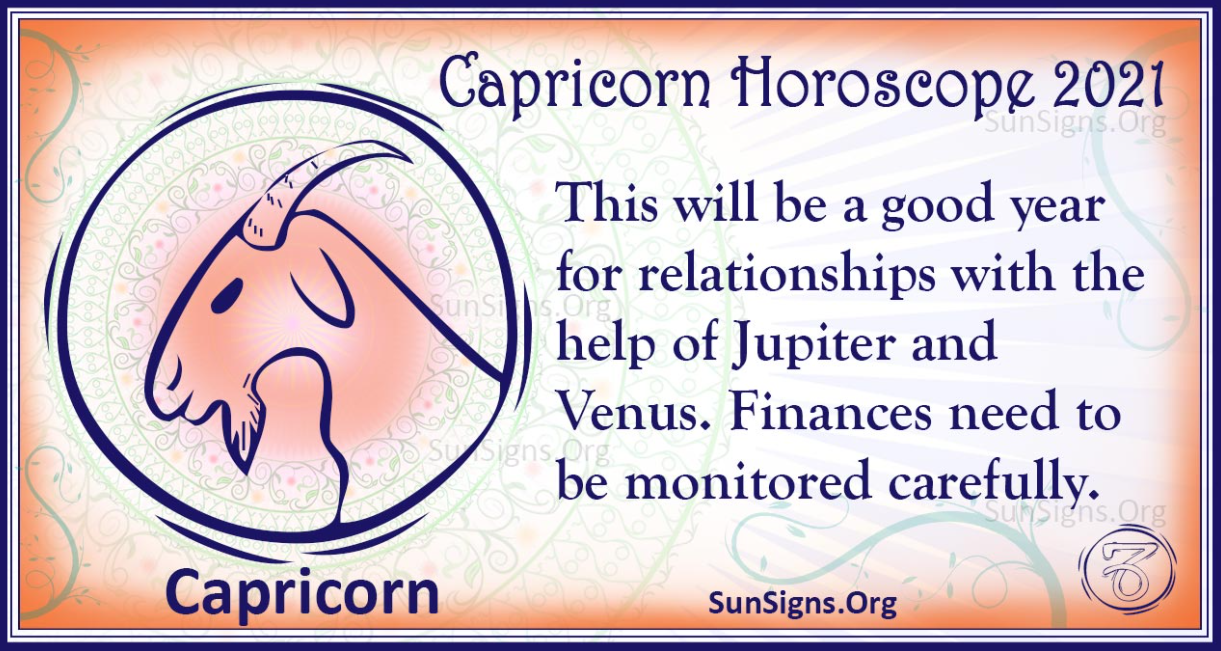 Photo: SunSign.org
Conclusion
The year 2021 seems to be lucky for the people born in the Capricorn sign. They will work hard, and they will develop their innate skills. They have impressive ambitions that will get fulfilled this year. Further the year 2021 is likely to be good for students planning to pursue higher studies, especially in the area of research and experimentation. Starting from January 2021, the year will bring many good proposals for marriage that you can consider. The good part is that you may marry the person whom you know for ages.
Lucky months and days for Capricorn in 2021
March and April will bring surprising earnings from the less expected places. Working hard and satisfying your ambitions, you will obtain spectacular results in 2021.
Also, you may get a promotion, and you are likely to advance in your career. Pluto retrograde between April 27 and October 6 of 2021 will allow you to make a total transformation.
Lucky number for Capricorn in 2021
This year Capricorns have not one but two. 6 and 8 are the two lucky numbers for the Capricorn zodiac in 2021. The Capricorn Horoscope 2021 forecasts that this year offers great opportunities and that both small and big changes will help you to rise.
In your personal life, you will find improvements. You will have a huge effect on your lives both major and minor changes. You will also understand that you gain more flexibility and more opportunities for project management.
Capricorn Horoscope 2021 - Astrological Remedies
1. You are able to increase the inflow of money encouragingly.
2. Business person exerts more to run the show encouragingly.
3. Career oriented needs to stick to the present assignment and try to perform more efficiently.
4. Take due care of Health. Do not neglect even a minor looking issue.
5. Keep enough provision for contingency.