Bphone B86 officially launched marking 11-year Vietnamese phone creation of Bkav
The launch of the new Bphone was broadcast and streamed live at 19h40 on Sunday (May 10) paid attention by thousands of Bfan and opinions.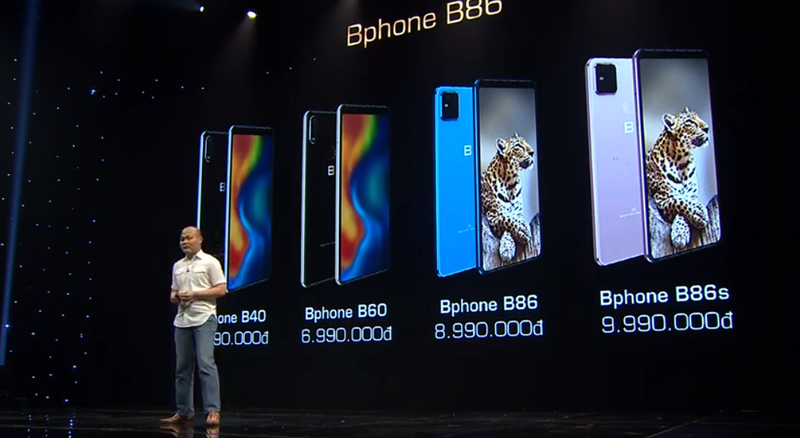 New generation of Bphone called Bphone B86, with 4 versions including: B40, B60, B86 and B86s aimed at reaching more customers. (Photo: VOV)
5 years has gone since the first Bphone created and the journey of more than 10 years going to make Vietnamese phones, Bkav launched the fourth generation Bphone on Sunday evening, May 10. Bkav also made a decision to change the product name to Bphone B86 instead of the previous name of Bphone 4.
Bkav and "Made in Vietnam" used to be in the show "Iconic Hanoi", among cooperation programs between Hanoi and the US Cable News Network (CNN). It cited that the software developer Bkav was Vietnam's leading smartphone company, using 20 million dollars and around six years to develop the very first Bphone in 2015. Bkav was now expanding its horizons with over 300 stores across the country and entering the Myanmar market earlier this year.
Initially, the launch plan did not go smoothly due to many delays of Covid-19. Therefore, the excitement of the community boomed when all phones in order sold out after just over a day of publication. Hundreds of people are willing to pay a deposit to buy a phone though there has been no significant leak in terms of design, configuration and price. Once Bkav's CEO Nguyen Tu Quang made his post and share before the launch of the event received thousands of likes, comments and shares.
As of March 2 morning, Quang shared on Facebook fanpage Bphone Fans Club about the product philosophy for the launch event of the 4th generation Bphone. Accordingly, the slogan for the event will be LIMITLESS EXPERIENCE. "As someone who always "thinks" of Bphone, I feel satisfied with this slogan. From the bottom of my heart, over the past 10 years, I have wanted and tried my best to bring Vietnamese people the Bphone with the best but at the most reasonable price. This is ambitious but not impossible. We have gradually achieved it! Bphone must have a top-notch design and make you feel the firmness when in your hands", written the CEO.
Over the first 3 generations, Bphone has received more and more positive feedback from users. From selling strategy by using Bkav brand with a reputation of high tech security or the "pride" of Vietnamese phones, Bphone has gradually gained a foothold thanks to products' quality. The 3rd generation is highly appreciated by experts, especially Bkav itself developed the core tech.
Bkav CEO Nguyen Tu Quang affirms that Bphone B86 is supposed "the first smartphone without buttons", accompanied with a camera supported by artificial technology and computer photography, allowing capturing moments no less than specialized cameras.
Hereinafter shows some pictures on Bphone launching ceremony,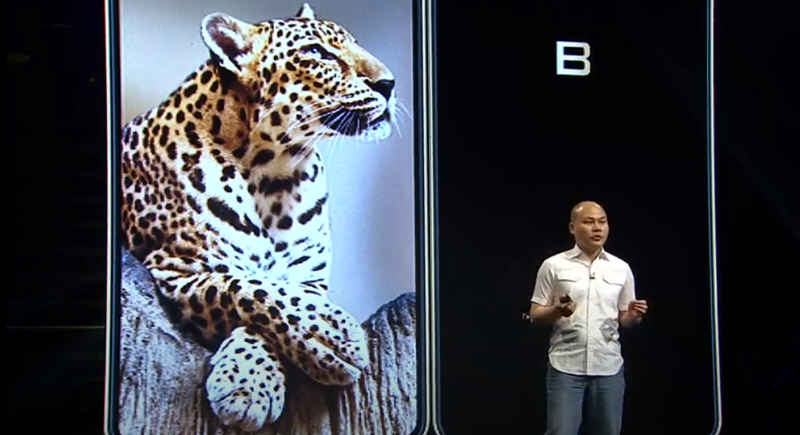 At the beginning of the launching ceremony, Bkav CEO Nguyen Tu Quang emphasized that these were the first Vietnamese smartphones without physical buttons and absolutely no space for volume up and down keys products on the market today. (Photo: VOV)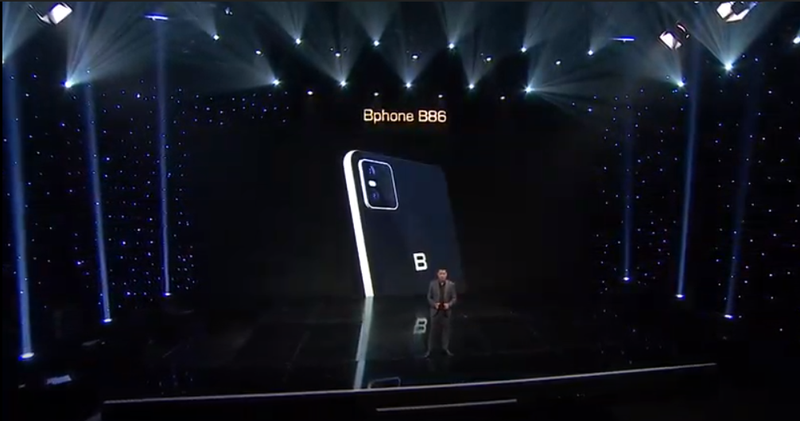 The biggest change is that the camera cluster is more modern, with 2 lenses, the biggest improvement compared to just one lens ever.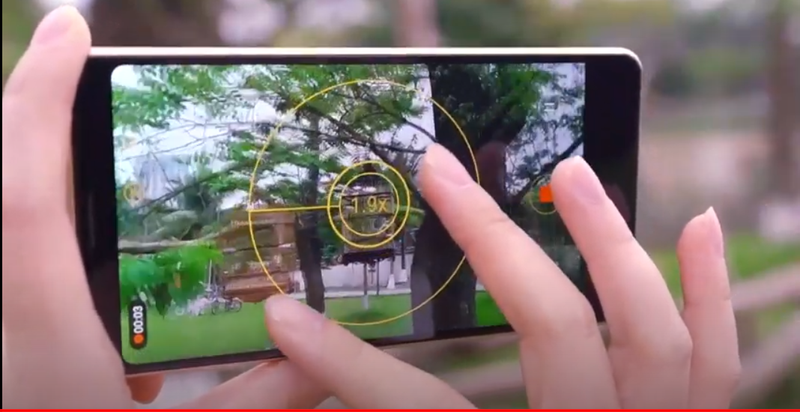 The superiority of Bphone can be based on cameras supported by artificial intelligence technology and computer photography, allowing to capture the moments of professional cameras.(Photo: VOV)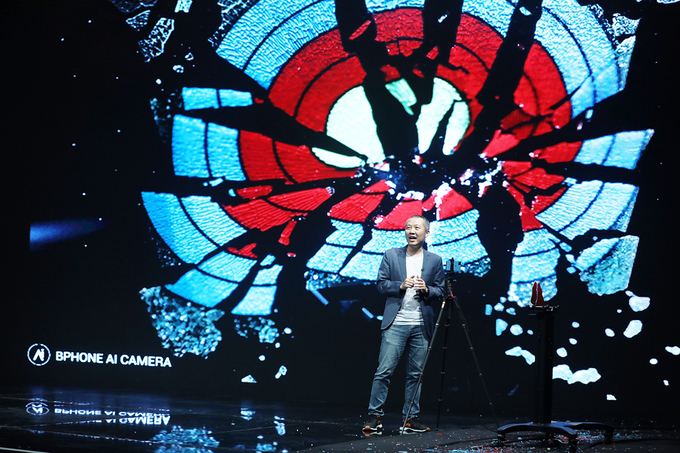 A photo shows the moment the phone's glass was shot with a test on the stage. Photo: Ngoc Thanh - VNexpress.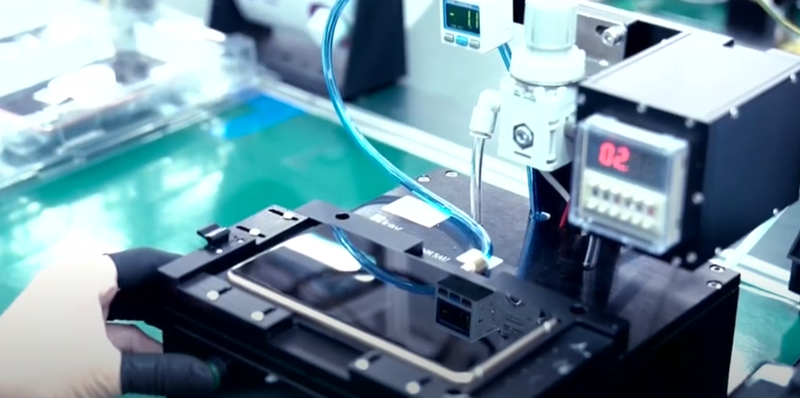 Snapdragon chip similar to Bphone3, good heat dissipation mode, helps save battery power, helping the battery consumption is only by 0.4%. (Photo: VOV)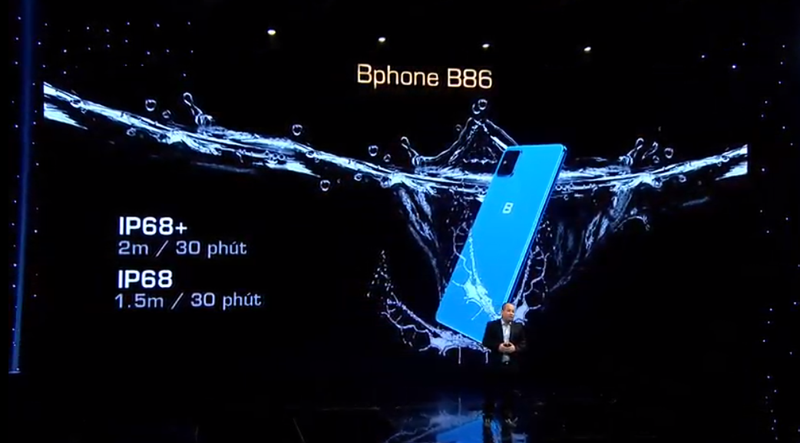 Bphone B86 is water resistant to a depth of 2m for 30 minutes. (Photo: VOV)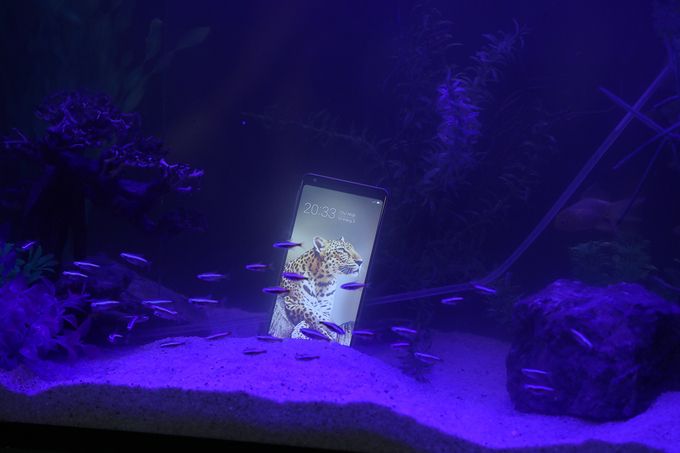 The Bphone was located in the aquarium at the studio. Photo: Ngoc Thanh, vnexpress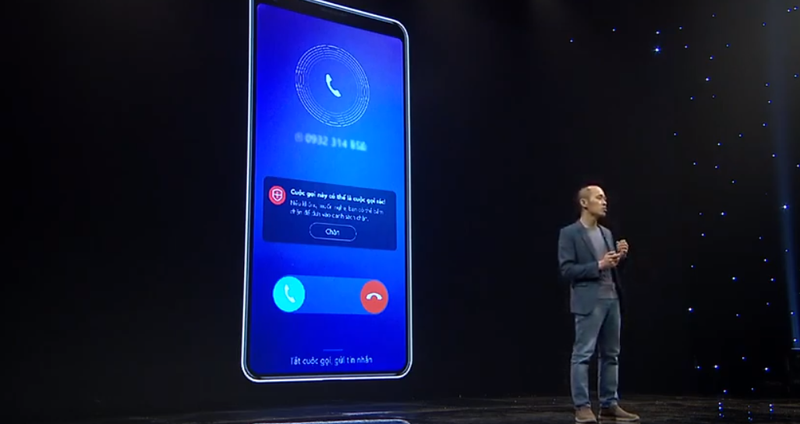 Bphone B86 running BOS 8.6 operating system continues to support users with one-handed operation.(Photo: VOV)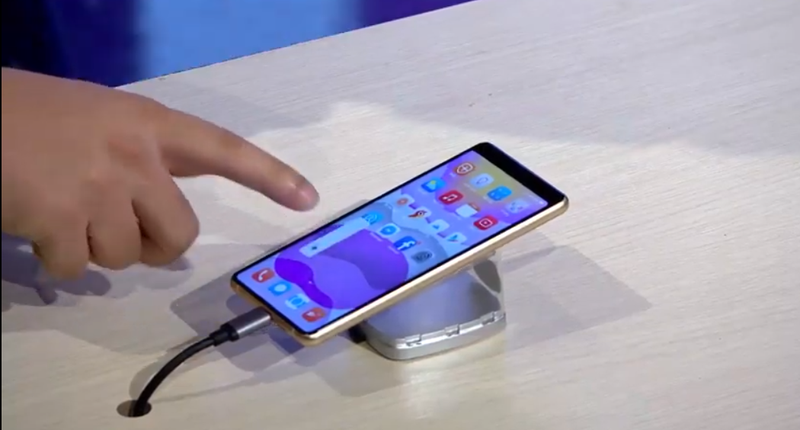 Products began to be sold from 17/5.(Photo: VOV)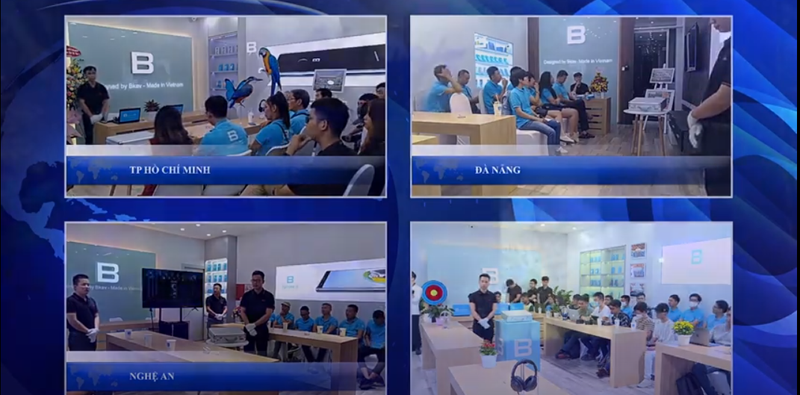 The Bphone B86 launching was held online at the 4 bridge point school in Hanoi, Ho Chi Minh City, Da Nang and Nghe An on the Sunday evening, May 10.(Photo: VOV)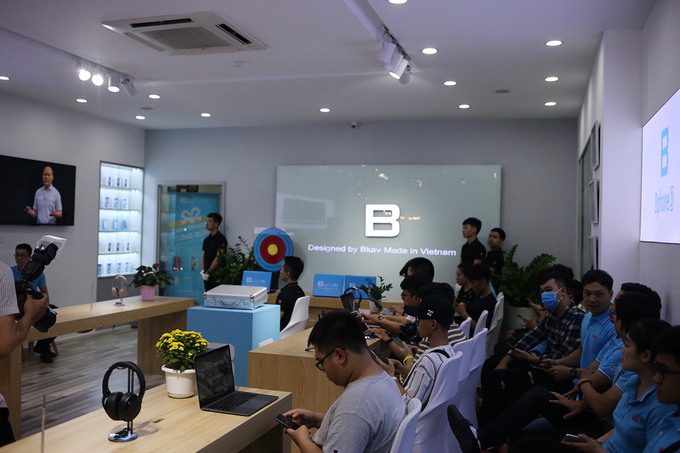 Bfan saw the report live at the store in Ho Chi Minh City. (Photo: vnexpress)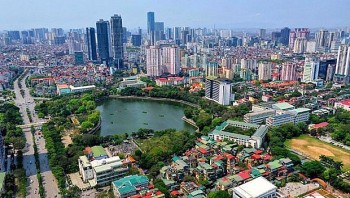 National
Vietnam News Today (Jan. 29): Quang Ninh: Cross-border trading with China resumed after Tet; Hanoi in the world's top three culinary destinations: Tripadvisor; Intertwined opportunities, challenges for Vietnam's economy in 2023; Supermarkets, traditonal markets gradually resume normal operations amid abundant supply.